Watchitude – Holiday Gift Guide Stocking Stuffers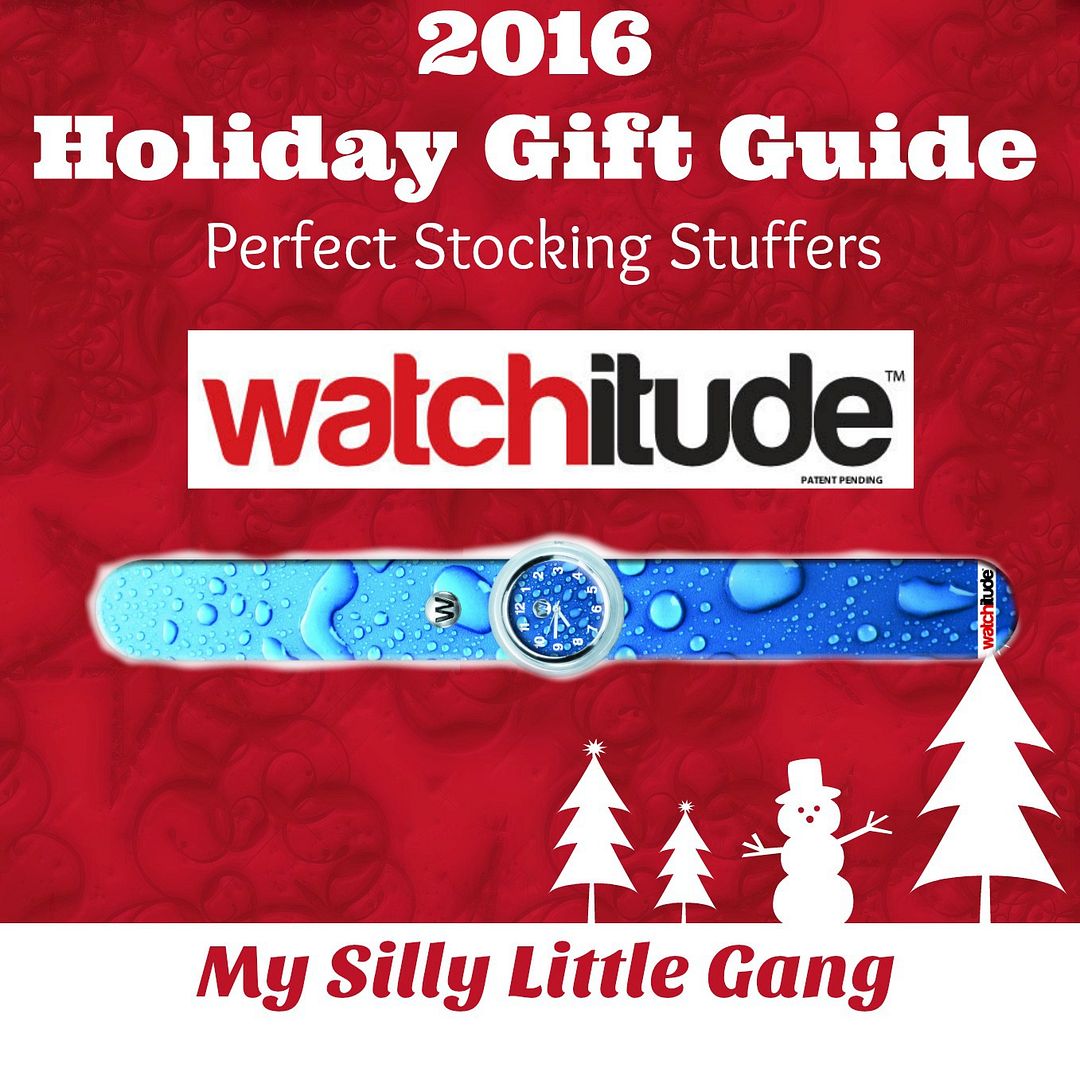 Watchitude Makes The Perfect Gift And Stocking Stuffers
My son Aaron loves those bracelets that "slap on" your wrist. He also loves to wear a watch, especially now that he can tell time. So when I heard about Watchitude I knew he would absolutely love it!
Watchitude is designed for kids ages 4 – 12, these watches are "slap on" meaning there aren't any buckles for little fingers and they are fully adjustable for small wrists. I really like that they offer tons of different styles and even the option to design your own.
Even though they are designed for kids the one I received even fit my wrist! I received style #236 called Liquify. It has a great water looking design and the face of the watch is nice and easy to read.
It comes in a slim box, perfect for gift wrapping! It's lightweight and fits comfortably. I like that I can wear it and forget that it's on.
If you are looking for the coolest and trendiest holiday gift for your child, check out Watchitude! Watchitude the super fun slap watches offers brightly colored designs and fun prints that are just as unique as your little one. Exciting and funky, kids will love to play around and stack their arms with these whimsical watches. They can even swap and trade with friends, making the number of combinations infinite!
You can check out all of the great designs on the Watchitude website and buy them on Amazon.

Product Description
Watchitude is an affordable way to decorate your wrist and elevate your arm candy! With over 100 quirky designs to choose from, you'll have no problem finding one that displays your personal style and mood.
Check out why Watchitude is on the top of every child's holiday list:
Collect 'em all– Watchitude offers tons of funky designs and limited edition collectibles
• Durable materials– Zinc Alloy case with glass crystal and quarts movement
• Water resistant– Splash proof, withstands rain, sweat, and splashing
• Excellent quality– Slap band, super thick material, comfortable feel
• New Patent Pending Technology– Brilliant photographic quality printing and durable glossy finish
• Non-toxic– SGS Certified safe for kids and 100% lead free
• Beautiful Unique Colorful Textured Gift Box– Great for birthdays, holiday gifts, milestones and other special occasions
• Easy setup– Instructions to set the time, and a 1 year, replaceable standard watch battery