Pictures On Gold – Holiday Gift Guide Gift For Her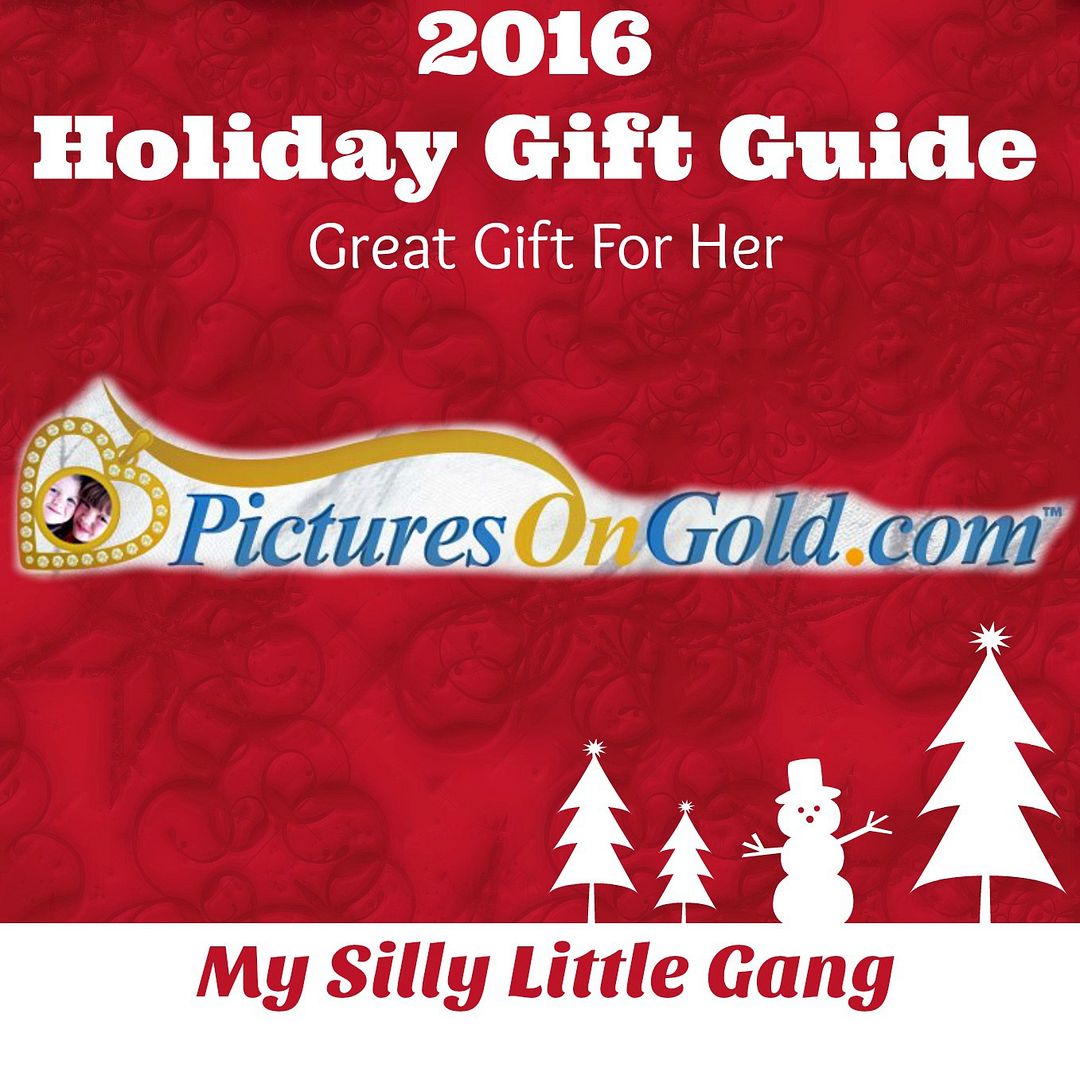 Two Picture Customized Lockets from Pictures On Gold!
I had always wanted a locket with pictures of my boys. But for one reason or another I had never gotten one. At least not until this year. I just received the most gorgeous locket from Pictures On Gold. It came in a beautiful, perfect for gift giving box!
The locket itself was super easy to customize on the Pictures On Gold website! I loved going on their site because they offer so many options for customization. I opted for having an engraved image of a mom and her three boys for the front. Then on the inside since I could place 2 pictures, I used one of my hunny and me. And one of my three boys for the second picture. On the back I had it engraved with "We love you mommy".

I am so in love with my locket! I have worn it since the day I received it and I have gotten so many compliments on it. I really like that the pictures are engraved permanently into 14 K gold, Sterling Silver or Rose Gold.  The lockets are waterproof, scratch proof and come with a lifetime guarantee! No need to cut up your treasured photos
You can get your locket too! It's easy and you get to save!
Now you can save on customized Lockets from Pictures On Gold! Just in time for the Holidays! Click here to get the coupon!