Our Visit To Lake Compounce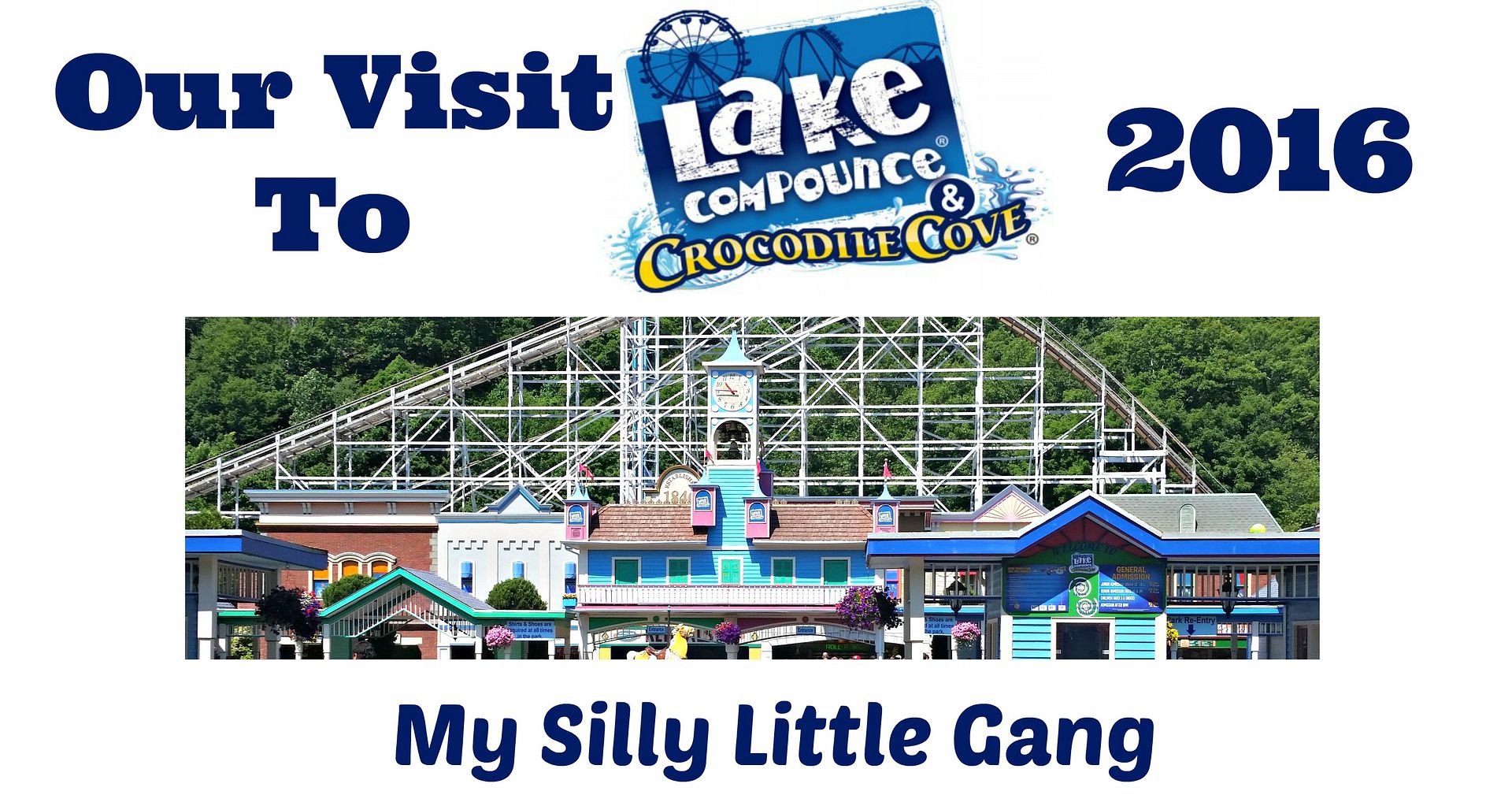 We had an amazing time on our visit to Lake Compounce!
This Father's Day we decided to spend our day at Lake Compounce. We had never been there so it was quite the experience! There was so much to see and do, thanks to the park map we knew exactly where to start. If you follow me on social media then you have already seen a few of the videos and pictures we took.
My boys are dinosaur lovers, so right away we knew we had to start at Dino Expedition!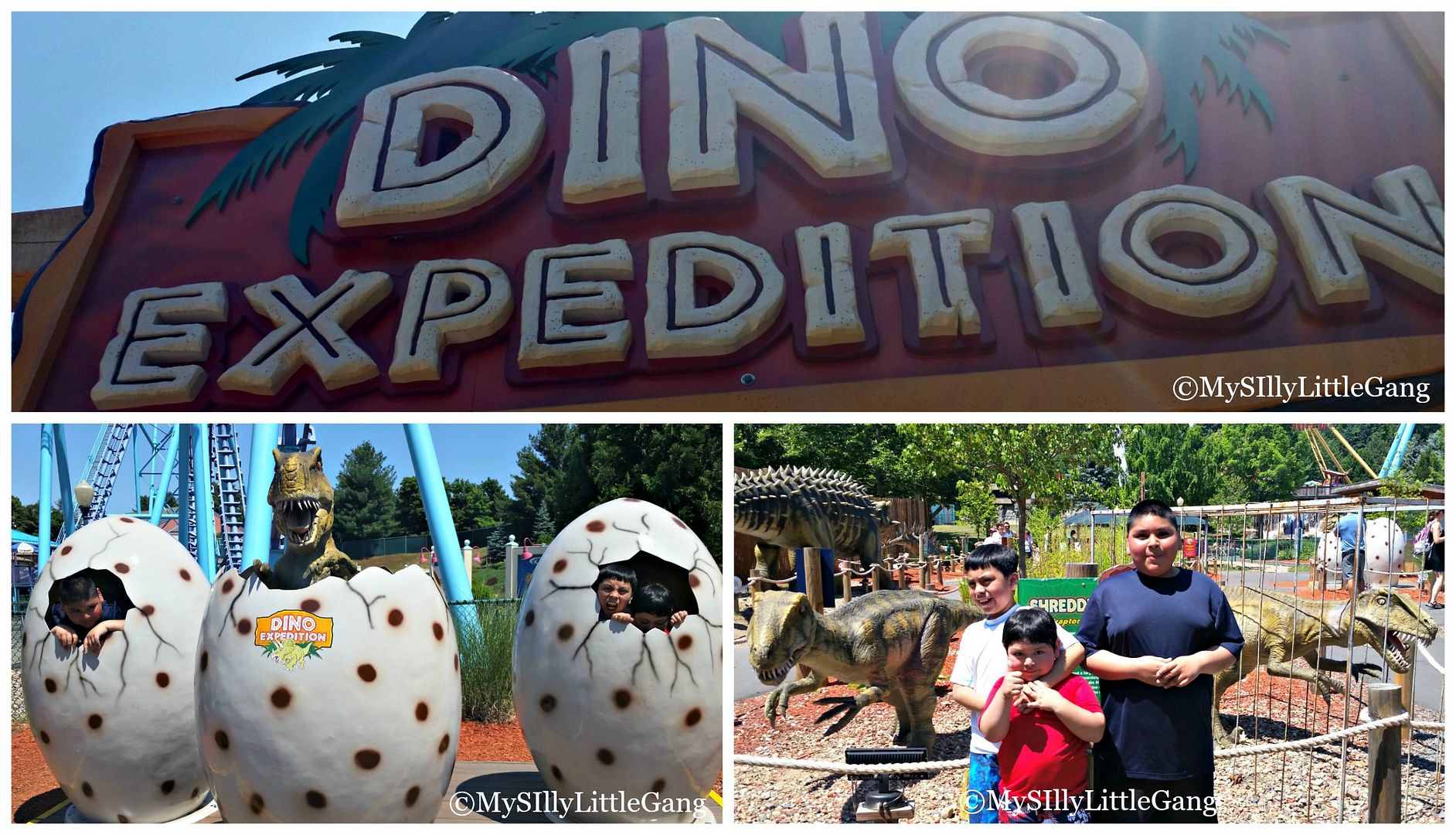 Dino Expedition offers guests of all ages the opportunity to encounter moving and breathing lifelike dinosaurs and explore their history. A walk through the prehistoric paths gives guests the chance to experience the up to 40 foot long animatronic dinosaurs up close as they explore the pathways at their own pace. The open-air fossil dig area will give even the littlest guests the chance to unearth fossils.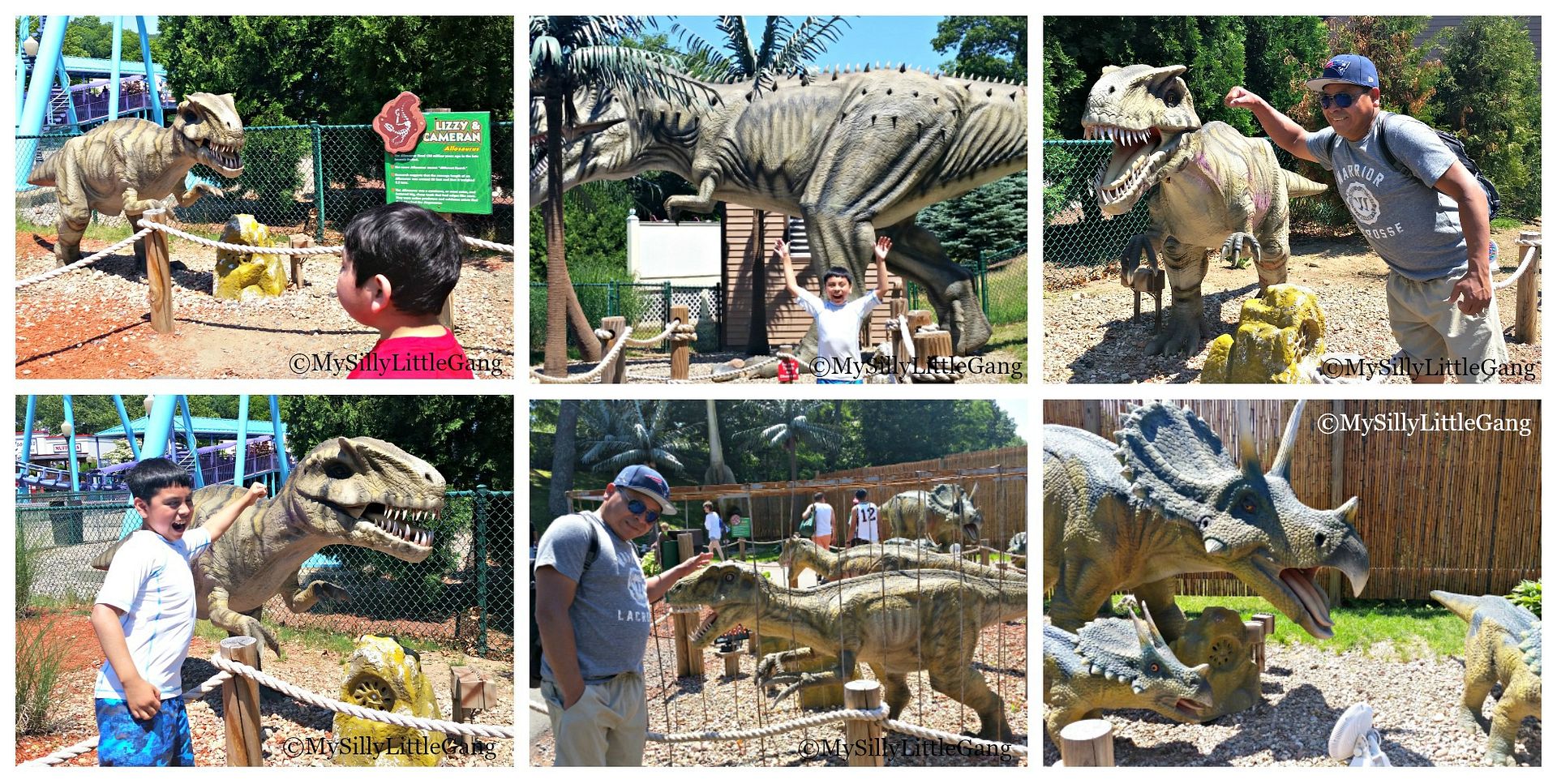 My boys, even daddy was super excited to see this section of the park. You can clearly see it in their faces!
Next up was Phobia!
Phobia is the first ride of its kind in New England and the first triple launch coaster to hit the northeast. With speeds up to 65 mph, not to mention a cobra roll inversion at 150 feet in the air. Looming 15 stories tall and rumbling forwards and backwards, Phobia dares you to take the challenge! 
The boys and I didn't ride it but my hunny did and he LOVED it!!
We stopped for lunch at the Croc Pot, which had great tasting, and reasonably priced food! One special perk that Lake Compounce has is that there are free Pepsi™ drinks all through the park. Even if you don't drink soda there is SoBe lifewater available, which is what I drank & loved. We had a terrific time going on all the rides and enjoying the park. 
After  we were done with the rides we headed to Crocodile Cove.
Crocodile Cove is the largest water park in Connecticut! With pools and slides the whole family will enjoy, Crocodile Cove is sure to be your summer destination for water fun!
We loved every section within Crocodile Cove, especially spending time lakeside! We absolutely loved Lake Compounce and can't wait to visit again! This time we want to stay and camp at Bear Creek Campground! 
Here Is A Special Discount For My Readers – $5 OFF Regular Admission Tickets!
Just Click Here or use the Promo-code: MySillyLittleGangBlog16 on their website.
Don't forget to connect with Lake Compounce on Facebook, Twitter and Instagram.