Take a look at the HALO Bassinest & SleepSack Swaddle @HaloSleep @SMGurusNetwork
Take a look at the HALO Bassinest & SleepSack Swaddle
Doesn't it seem like baby season? For me it does, there have been so many baby showers and friends who just gave birth that I have had to buy tons of baby gifts. High on my list of baby brands is HALO® they offer so many great products of great quality. But one of the HALO products that is my favorite is the SleepSack® Swaddle. I love the variety of material and the designs the SleepSack Swaddle comes in.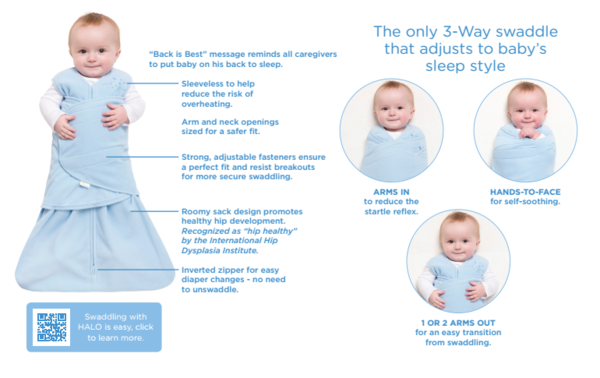 It offers great features:
3-way adjustable swaddle adjusts to your baby's sleep style.  Swaddle arms in, hands-to-face, one or both arms out to ensure baby's best sleep and an easy and gentle transition to the SleepSack® wearable blanket when it is time to stop swaddling.

Recognized as "Hip Healthy" by the International Hip Dysplasia Institute.

Use over regular sleepwear to take the place of loose blankets.

Inverted zipper for easy diaper changes.  No need to unswaddle.
Discontinue swaddling when the baby shows signs of rolling over or breaking out of the swaddle wrap.

Machine wash with like colors. Close fastener strips before washing.

100% Cotton
We had the Micro-Fleece HALO SleepSack for our littlest guy and it is so soft and warm. I definitely recommend using this great product! Aside from the SleepSack's HALO has many other great products!
I also really like the HALO Bassinest® Swivel Sleeper. Did you know that this is the only bassinet that swivels to bring baby to you for close and safe sleep. Having had all my babies with c-sections the HALO Bassinest Swivel Sleeper would have been a god send. Especially because of it's side wall that lowers.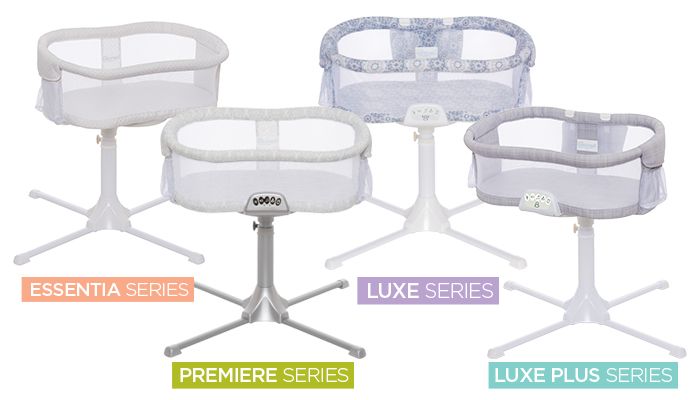 Check out this video to see why swivel is best!

What do you think? It's a great product right! I don't know any new mom who wouldn't like to receive one of these! So if you are looking for a great gift for a new parent the HALO Bassinest Swivel Sleeper is a winner without a doubt. Check out the full line of HALO Bassinest Swivel Sleepers here.
The HALO® Bassinest® Swivel Sleeper is the only bassinet that swivels 360 degrees for the ultimate in convenience and safety. Now your little one can sleep as close as you like, while still safely in his own separate sleep area, reducing the risks associated with bed-sharing. In addition to bringing baby close, it swivels to make getting in and out of bed hassle-free. Its unique design means baby is visible at your eye level, allowing you to soothe your baby quickly, while mesh walls provide maximum breathability. In addition, its patented side wall lowers and returns automatically, allowing you to tend to your baby while still in bed — ideal for all mothers (especially those recovering from C-sections). Its stable, adjustable base fits next to almost any bed. Designed for babies up to five months or 20 pounds. Also, includes a soothing nightlight, sounds, music, vibration and nursing timer on the Premiere and Luxe Series models.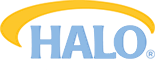 Check out all of HALO's great products!
Click on the picture below to enter to win a HALO SleepSack Swaddle!