FTD – 2016 Home/Family Holiday Gift Guide Idea
2016 Holiday Gift Guide, Christmas, Family, For The Home & Family, Gifts Under $50, Halloween, Holidays, Home, Life, Reviews, shopping, Thanksgiving, Valentine's Day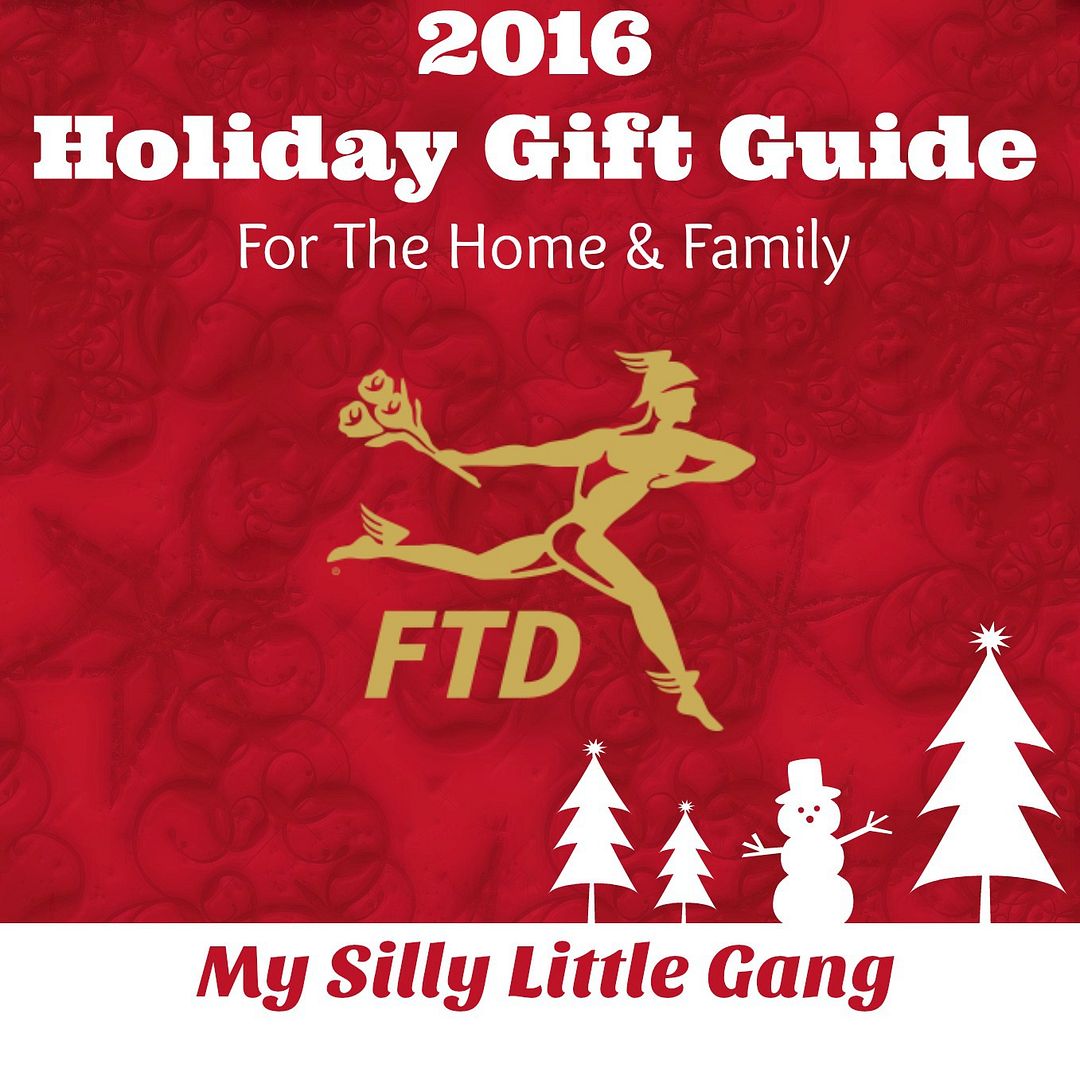 FTD ~ The Perfect Gift For The Home, Family Or Any Loved One!
I have lots of family that live in different states. So it's hard to pick out gifts and get them ready to be shipped. This Christmas season is going to be much easier thanks to FTD and the great florists that work with them.
To try out their service I ordered myself a little treat. All I had to do was visit the FTD website and looked through all the beautiful arrangements they offer.
FTD is perfect for any occasion. Whether it's a birthday, anniversary, get well soon, or sympathy (just to name a few) arrangement you need they have absolutely gorgeous ones to choose from. I really wanted a Christmas arrangement. So those arrangements were the ones I was looking at.
They had amazing ones! From your traditional arrangements of flowers in vases to gift sets with mugs that the receiver could treasure. They also have edible treats including cookies, and chocolate covered strawberries to name a couple. I narrowed down my choice to the The FTD® True Traditions Christmas Tree by Hallmark
When It arrived it was perfectly packed, to ensure no damage during shipping. The tree itself was in a beautiful wooden base with a red ribbon on it.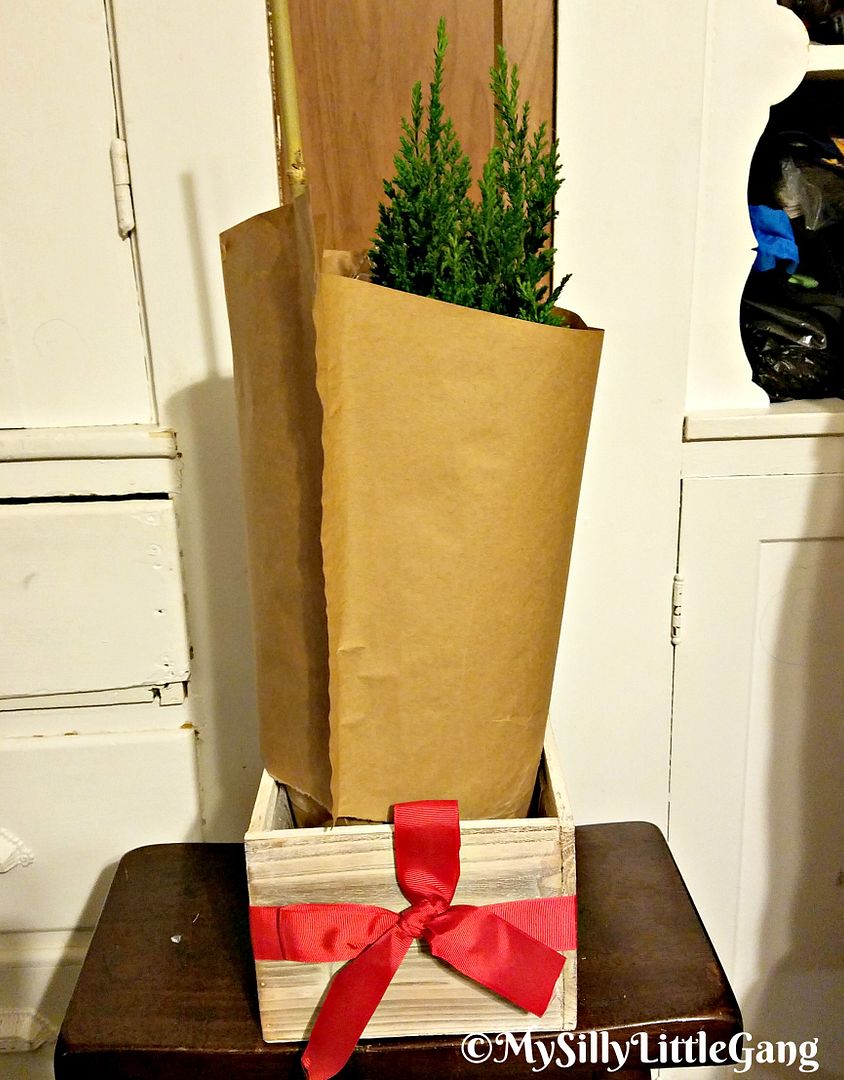 Also included with the tree were small wooden ornaments,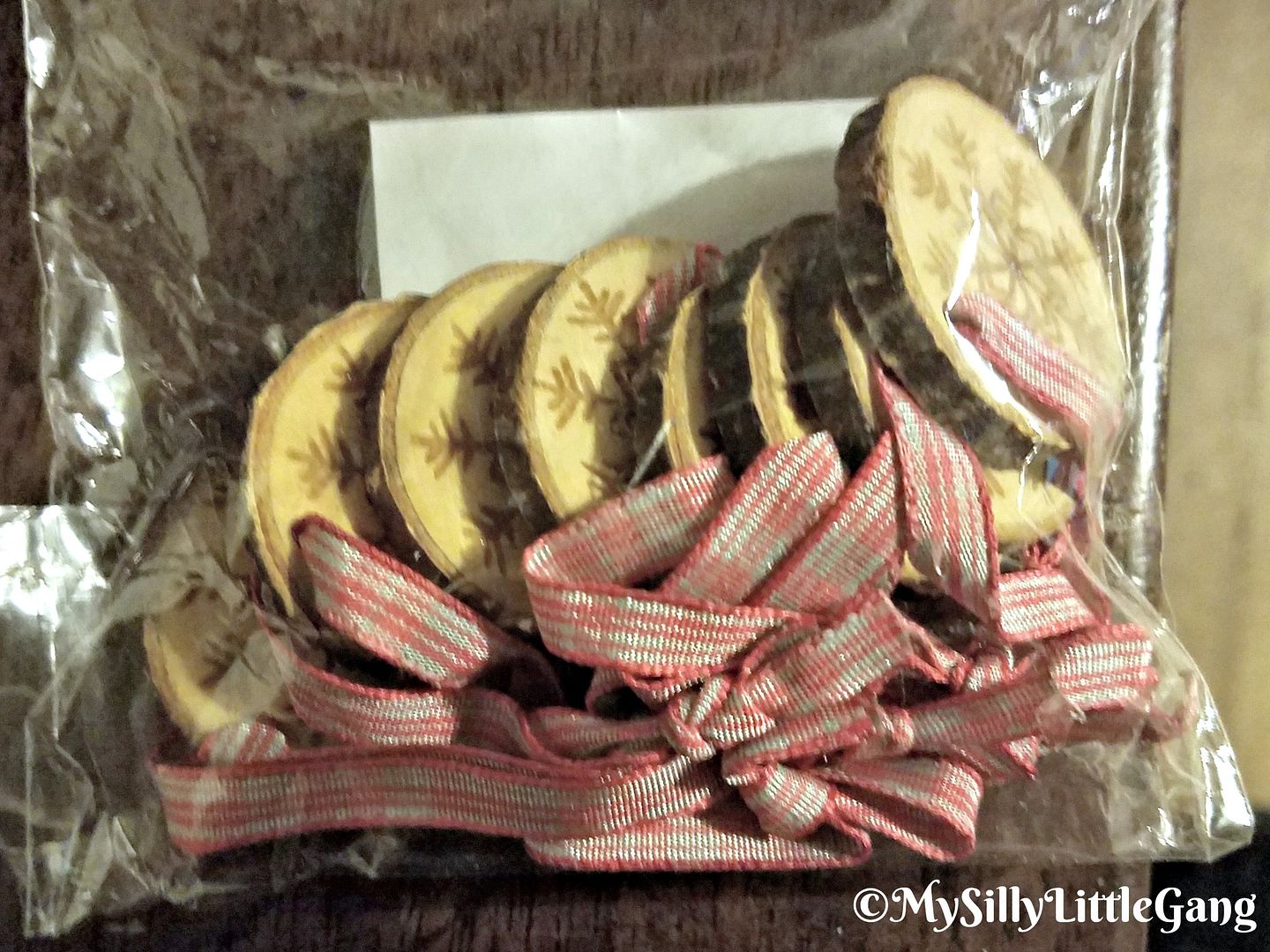 a garland,
and battery operated lights.
It was so much fun decorating the tree! The boys and I had a great time and it looks so pretty when finished.
Yes it does look a little crooked, that's how it came. But it was a real easy fix, I just wedged some paper under one side of the pot (inside the wooden box) and it worked great! It's so cute in fact that even our elf Jingles loves to hang out by it!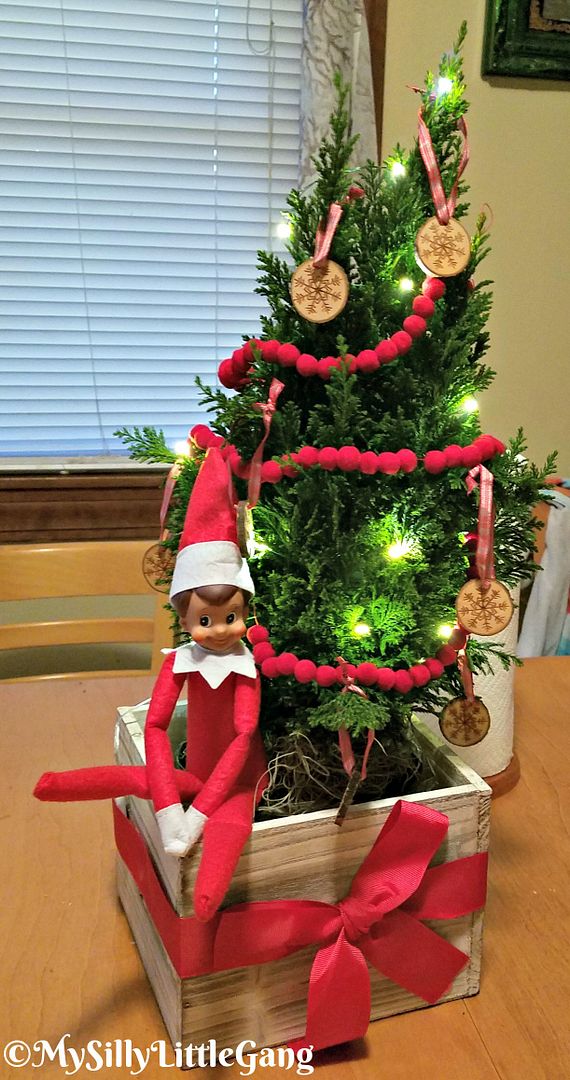 You should definitely check out the FTD website to see all the beautiful things they offer for all your gifting needs! Stay connected with FTD on Facebook, Twitter, Pinterest, YouTube, Google+, and Instagram.