Humboldt Soap Co. – 2016 Holiday Gift Guide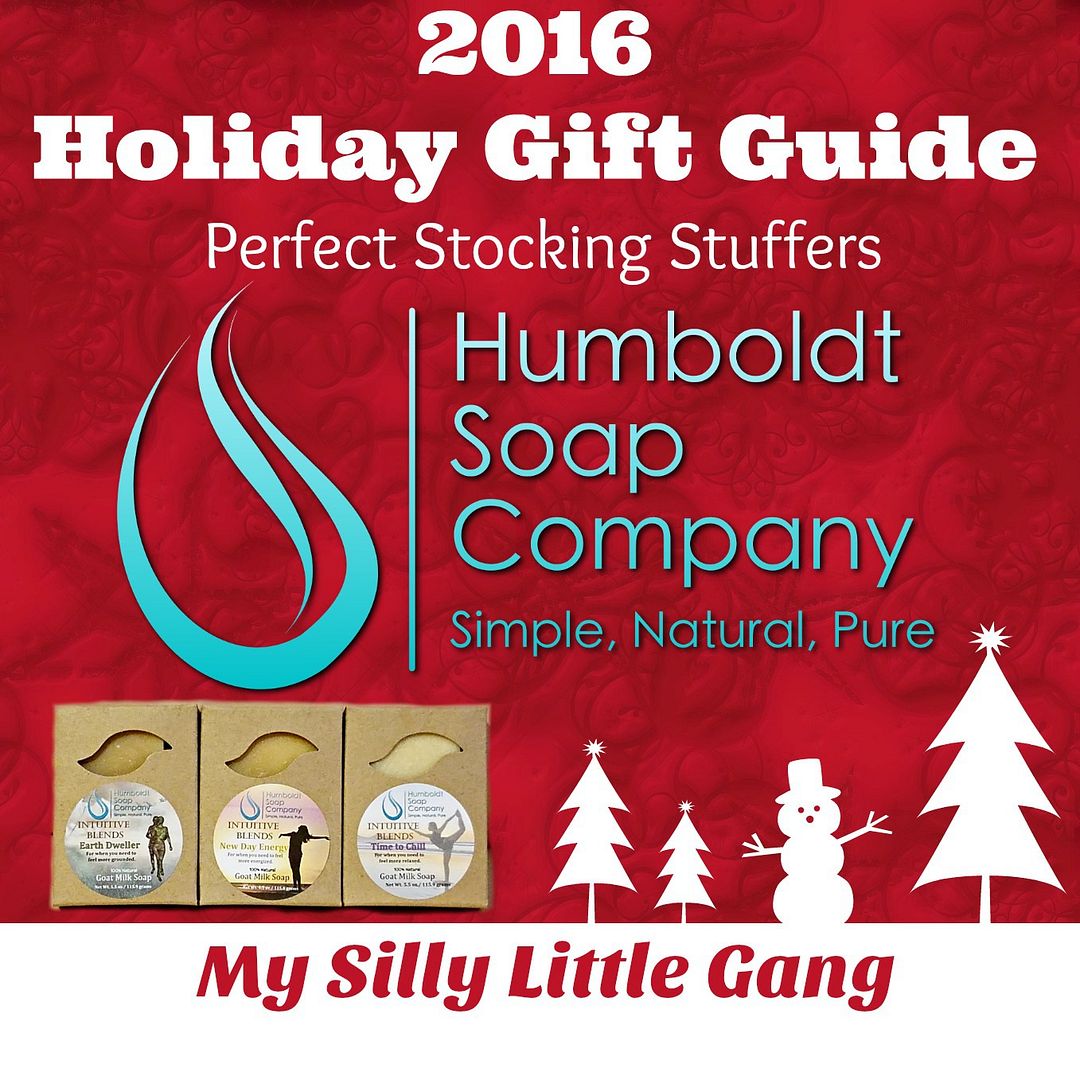 Humboldt Soap Company – Simple, Natural, Pure
We hang stockings for everyone in the family, that includes adults. Sometimes however the adult's stockings are harder to shop for. I usually think about who's stocking it is and the things they like. My mom for example loves natural things. She also loves things that smell good. So for her stockings I like to do things like soaps and lotions. 
This year I heard about a company called the Humboldt Soap Company. They offer handcrafted natural soaps and skin products. I knew immediately I wanted to fill my mom's stocking with something from here. Here are three amazing soaps, two of which I know will make her very happy. One of them I just had to keep to myself. Yup, they are that good!
The soaps I received all come in a normal soap bar size box. The box has a little window in it so you can both see and smell the soap inside. All three soaps are soft to the touch and not at all greasy. I have tried other soaps that have essential oils, and they tend to leave a slight greasy feel when I touch them. I was so happy to see (and feel) that this wasn't the case with these soaps.  
Let's take a look at what they are.
I love this blend. It has such a nice and soft and subtle scent to it. If I had to narrow down the scent to just one word it would be – clean. Perfect for when you need to feel more grounded.
This is another blend that is fabulous. I like that the scent is somewhat fruity and gives me a little burst of energy. I can only imagine what it will be like to shower with this soap. Talk about rejuvenating. I know my mother is absolutely going to love this one! This soap is perfect for when you need to feel more energized.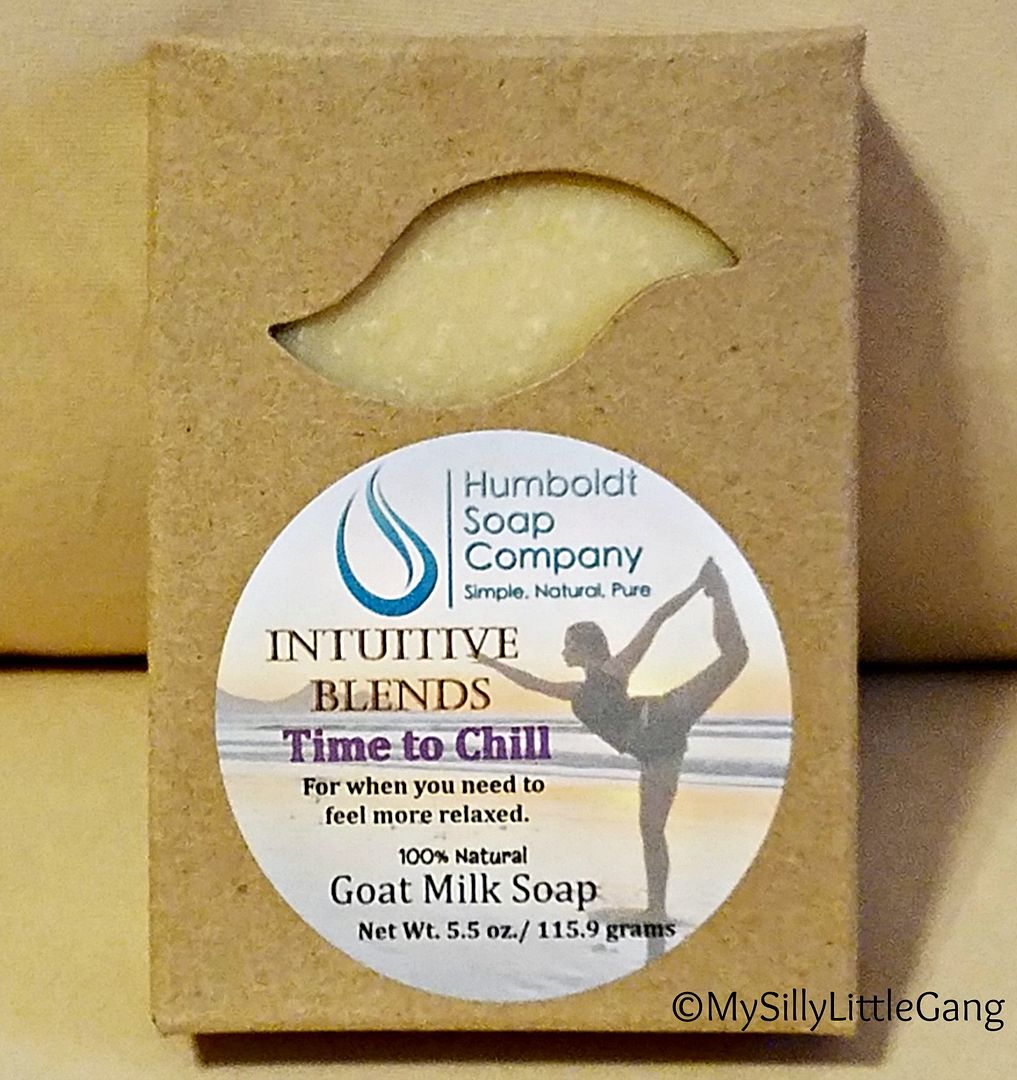 This was my favorite scent, which is why I ended up keeping it. This scent has a very relaxing scent to it. I think it must contain lavender in it because I can smell it a little. Perfect for when you need to feel more relaxed.
All three soaps have the following listed as ingredients:
Handmade with care for you using Olive Oil, Coconut Oil, Certified Humane Goat Milk, Castor Oil, Palm Oil, Shea Butter, Avocado Oil, Mango Butter, Cocoa Butter and Essential Oils.
This list is great, however I would love the essential oils used would be listed too. But that is the only thing I would change.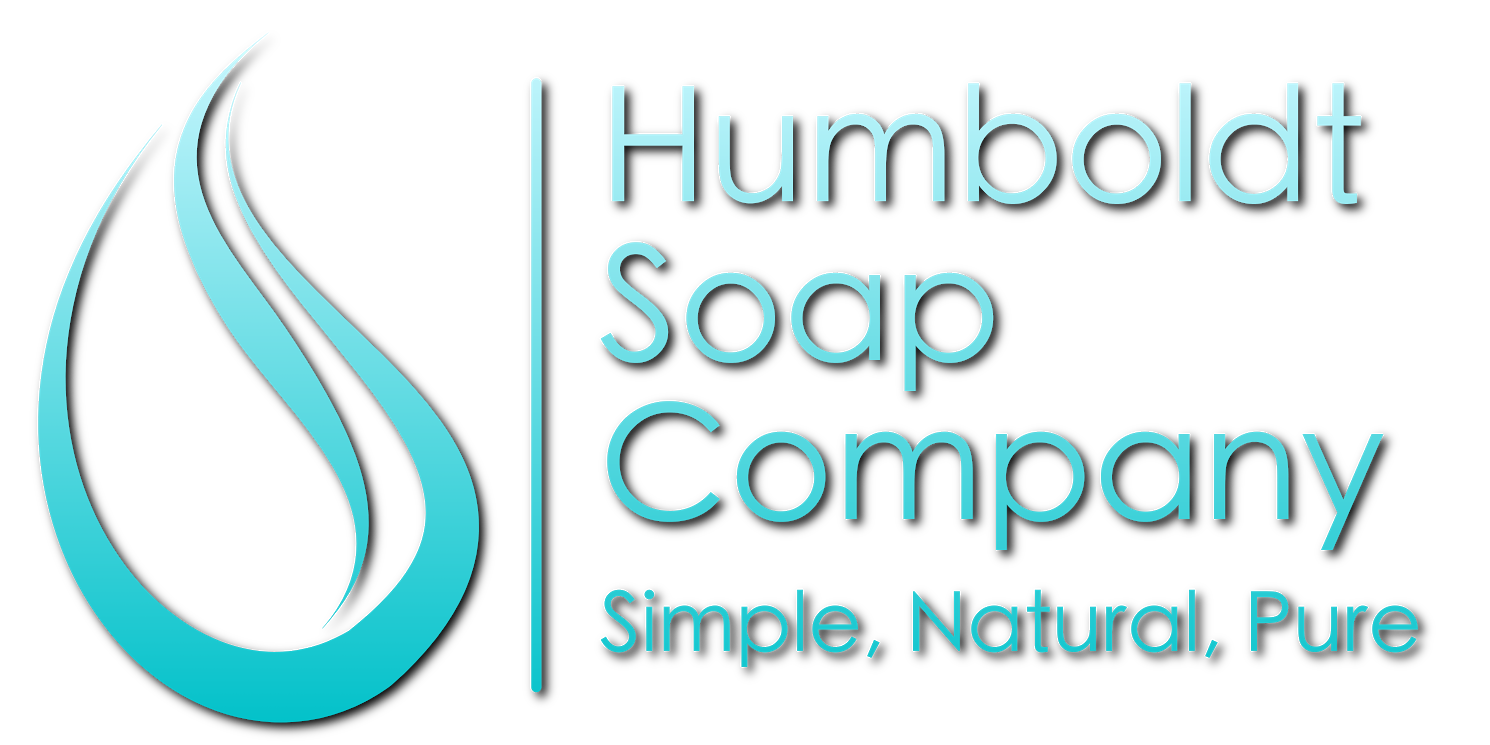 Visit the Humboldt Soap Company Website to look at all their great products. You can also connect with them on Facebook, Twitter, and Instagram.