Great Halloween Books For Kids!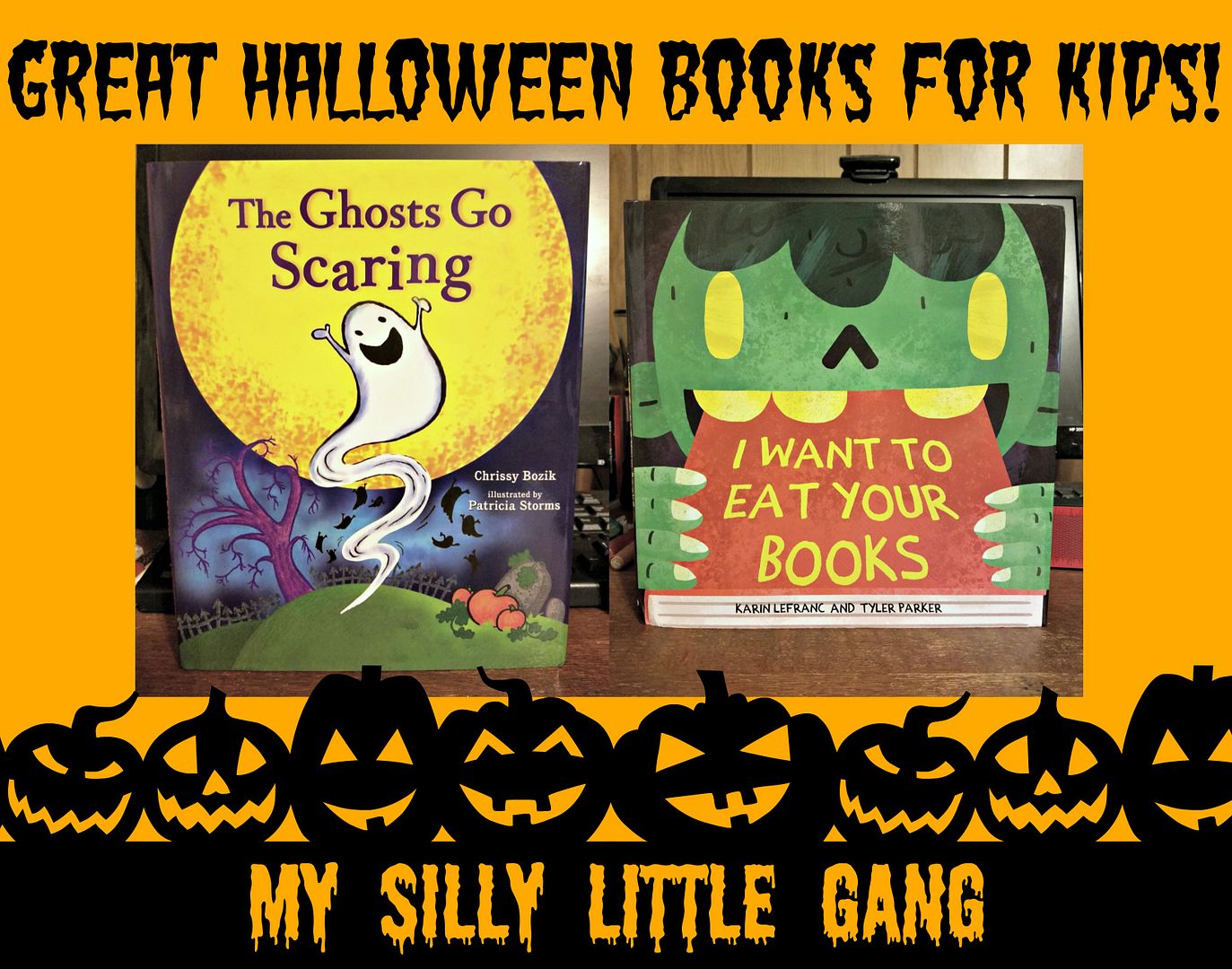 Great Halloween Books For Kids!
We love books that go great with the special occasions we celebrate. Halloween is a favorite of ours and I always do all I can to make it fun for my boys. One of the ways we make it fun is by reading fun books. Here are two great books that are absolutely perfect for Halloween. If you and your kiddos are like us, who love to read, and love Halloween you should check out these books.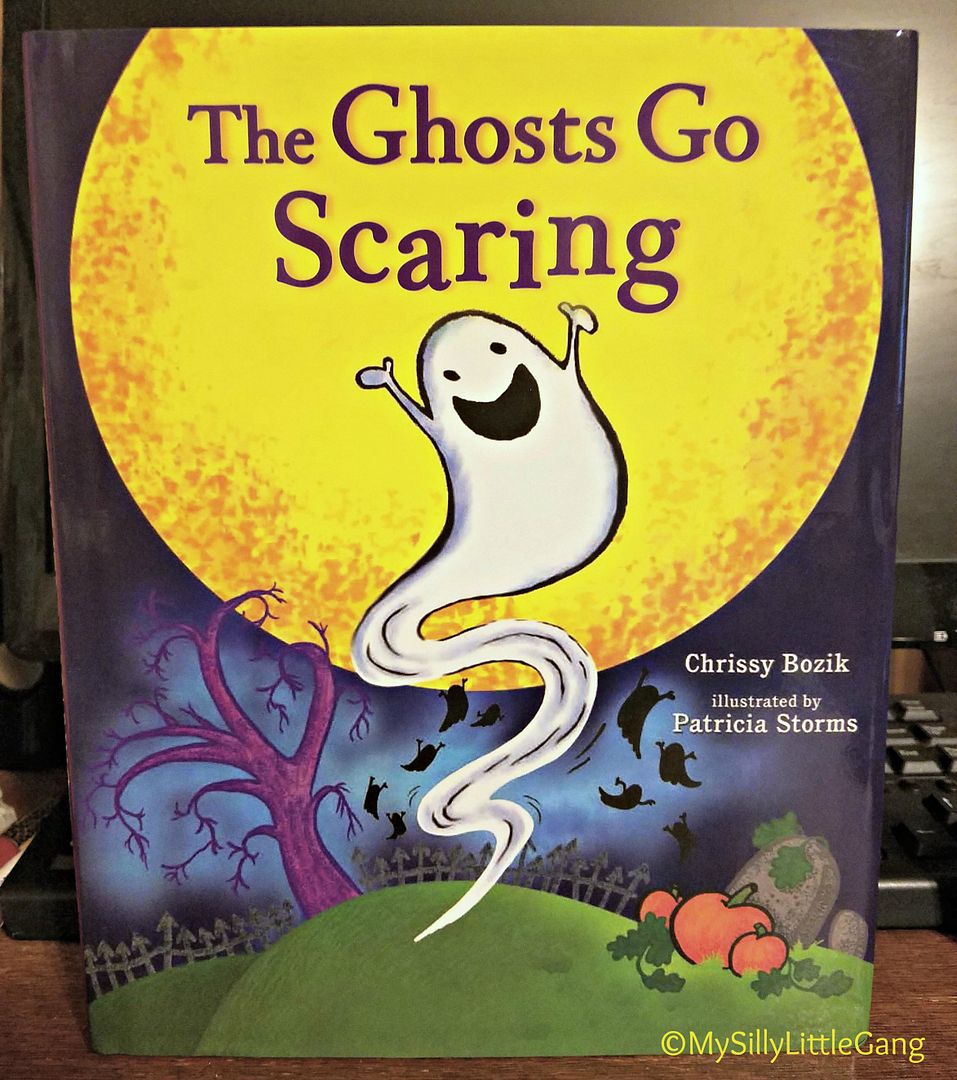 The Ghosts Go Scaring by Chrissy Bozik
Our Thoughts: We love the rhythm and rhyming this story has! It's a great counting story that my boys (especially my 5 year old) love! We totally recommend it! 
About the book…
Boo! Boo! Boo! It's Halloween night and the ghosts are out of the shadows and ready to scare! One by one and then two by two, the ghosts float through the neighborhood having some fun. Seven by seven and eight by eight they cause a fright for everyone they meet! Count from one ghost to ten ghosts on this silly and spooky Halloween night!
To the tune of "The Ants Go Marching," this is a fun read-aloud and sing-along book for kids and grownups alike. The perfect book to add to your Halloween collection, children will love identifying all the costumes in the ghost march. Be on the lookout for ghostly silhouettes and other spooky objects hidden in the amusing illustrations! The Ghosts Go Scaring doubles as a counting book and young readers will have fun pointing out the new ghosts as they appear on each page, counting along with them as they go scaring through the neighborhood!
Sky Pony Press, with our Good Books, Racehorse and Arcade imprints, is proud to publish a broad range of books for young readers—picture books for small children, chapter books, books for middle grade readers, and novels for young adults. Our list includes bestsellers for children who love to play Minecraft; stories told with LEGO bricks; books that teach lessons about tolerance, patience, and the environment, and much more. While not every title we publish becomes a New York Times bestseller or a national bestseller, we are committed to books on subjects that are sometimes overlooked and to authors whose work might not otherwise find a home.
About The Author…
Chrissy Bozik is a teacher and co-author of 101 Math Jokes. She lives in Dorchester, Ontario.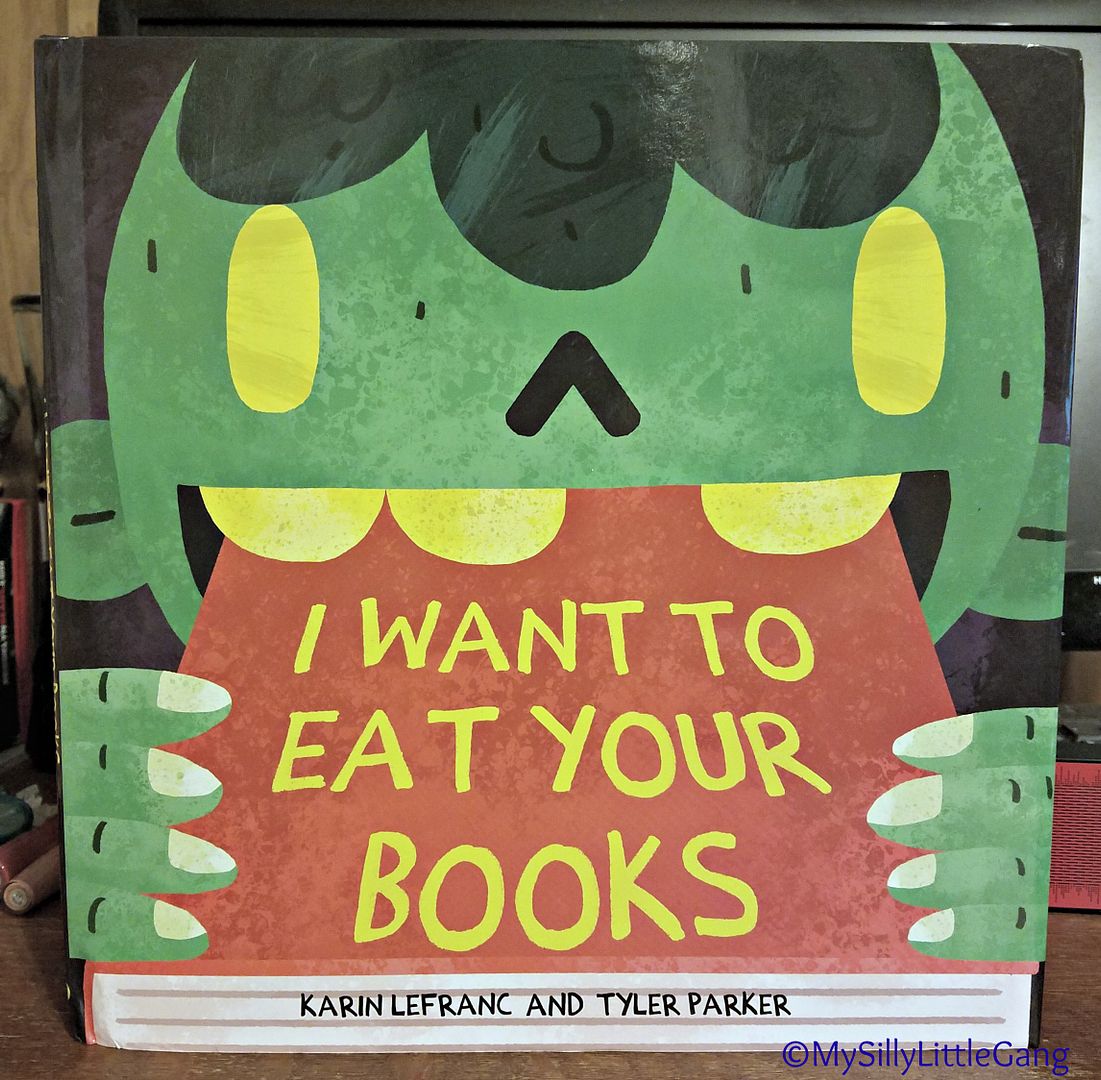 I Want to Eat Your Books Hardcover by Karin Lefranc
Our Thoughts: This is an adorable book about a little zombie who devours books. A little boy who's scared the zombie will eat his favorite book. Shows the zombie how fun it is to read books. We really enjoyed this book. 
About The Book:
He's limping strangely down the hall with outstretched arms and a groaning drawl. A zombie! Could it really be? You race to class, but turn to see he's sitting in the desk right next to you!
But odds are you'll probably be okay, because this is no ordinary zombie. This zombie doesn't want to eat your brains–he wants to eat your books! And he's not a picky eater with a taste for all genres from mystery to history! But when the zombie catches a whiff of the school library, the children need to come up with a plan fast before all their books become history!
This monster book is silly and fun, with a strong message about kindness and friendship. The little zombie teaches kids not to jump to conclusions and to give everyone a chance. This is the perfect monster book for little ones who want a thrill but aren't looking for anything too scary. I Want to Eat Your Books is a monstrously fun story not only for Halloween but all year round!
About The Author…
Karin Lefranc grew up living in four countries, but she's finally settled down in Connecticut with her husband and four children. She attended Bard College in New York and had the opportunity to travel the world again while working for IDG Books helping to license the For Dummies® series into over thirty-five languages. Karin is also a certified children's yoga teacher. This is her debut picture book.