Our 2016 Visit To Story Land #StoryLandNH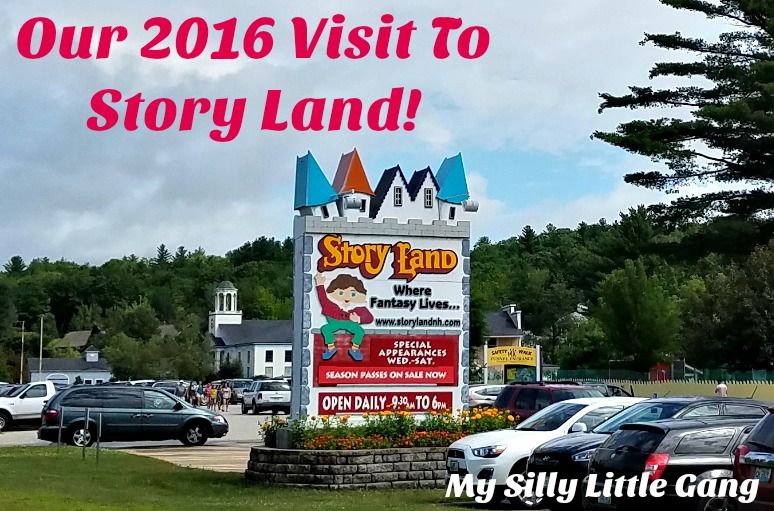 We had a blast on our visit to Story Land this year!
This past weekend we went to Story Land in Glenn NH. Story Land is one of the places that we like to visit every year. As soon as school is out the boys start asking when are we going. This was the first year we went on a Sunday and boy was that a great decision! We always tend to go on Saturdays as soon as we arrive to NH but this year we decided to wait. This was such a great idea because the lines were either a few people ahead of us or non-existent. I would totally recommend to so on a Sunday if you can.
When we arrived the park had just opened. We easily found a parking spot to the in the shade and at a reasonable distance from the entrance. The park also has a parking lot across the street for any visitors that arrive when the front lot is full or if they are driving in a camper or motor home.
Even though the park had just opened there really weren't any lines to get in. There were three lanes open to enter the park.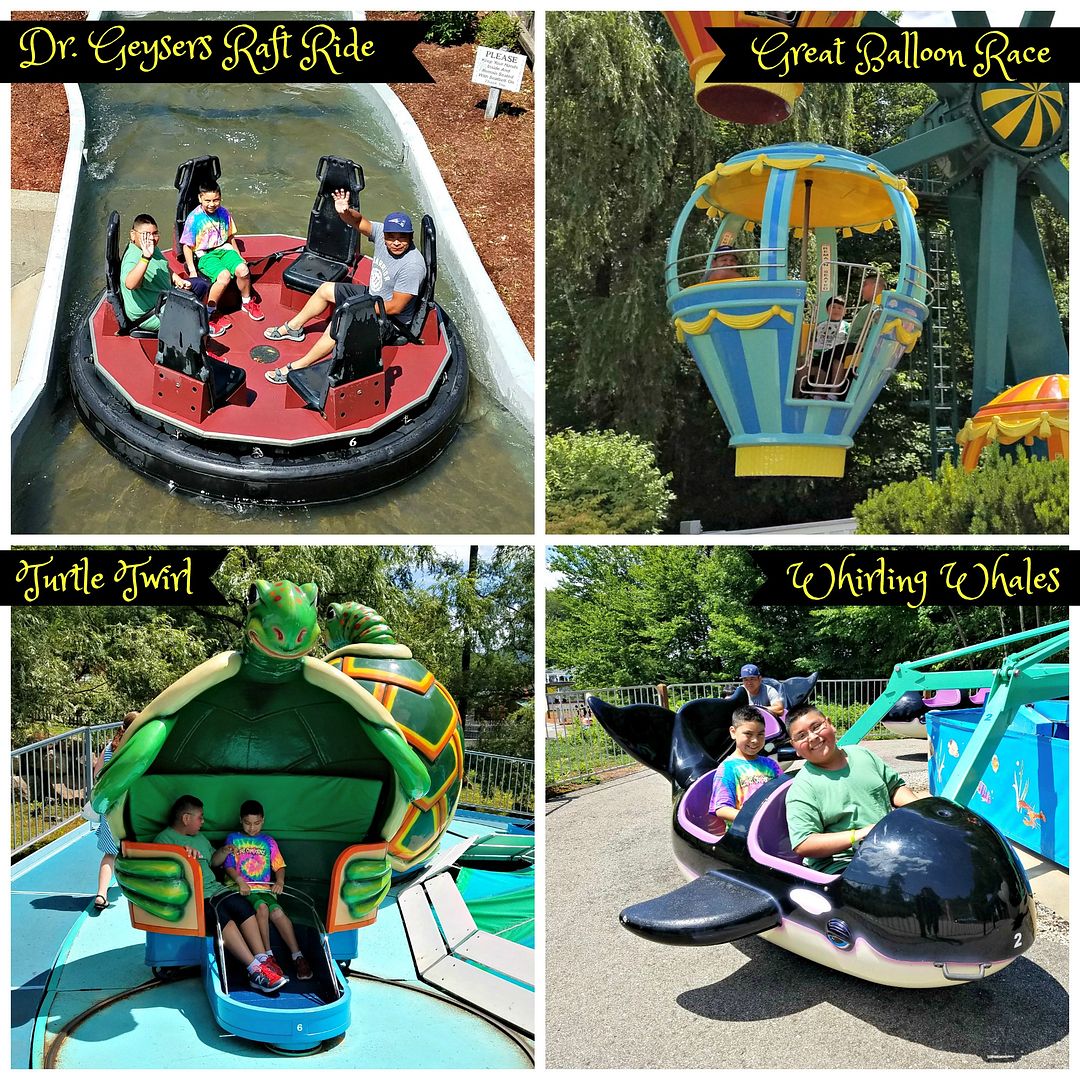 The first things we did was the Whirling Whales, the Turtle Twirl, the Great Balloon Chase and Dr. Geyser's Remarkable Raft Ride. Because the lines were non-existent on these rides the boys got to stay on for a couple rides in a row. I really like how cheerful and helpful all of the staff are.
Another thing I love about this park is that there are tons of trees. And tons of trees equal tons of shade!
Story Land also has lots of super fun rides that will help you beat the heat! Like Dr. Geyser's Remarkable Raft Ride. We went on it as a family and then the boys went on it again so I could get a pic. There is also a log ride, aside from the rides they have a great play area with lots of water spraying and misting everywhere. And also be sure to stop by the Dr. Geyser's "Mini-Geysers" the boys had tons of fun guessing where the water would pop up from next. 
Another great thing about the park is that it was super clean, especially all the bathrooms. I absolutely loved how Story Land has placed several perfect photo props through out the park.
Story Land is such a great amusement park for the little ones filled with fun, excitement and magic! We can't wait to go back for the 2017 season! 
Story Land has graciously allowed me to offer My Silly Little Gang readers $3 off General Admission (Regular price: $32.99 • Discounted price: $29.99 *Applicable fees not included), just Click Here and get your tickets.
Story Land is Where Fantasy Lives and children and their imaginations can run free. This world of fantasy is punctuated by the kaleidoscope of flowers and emerald fields of New Hampshire's beautiful White Mountains. Timeless characters like Humpty Dumpty, the Old Woman in the Shoe, the Three Little Pigs, and Peter Rabbit came to life here in 1954. Today, over 50 years later, the park continues to be the place where a lifetime of memories can be made in a single, unforgettable day.
As you can see this is a fun filled and exciting season at Story Land! One that you're not going to want to miss. So get your discounted tickets HERE!!! 
Get social with Story land on Facebook, Twitter and Instagram!