Mexican Tomato Sauce Recipe & Giveaway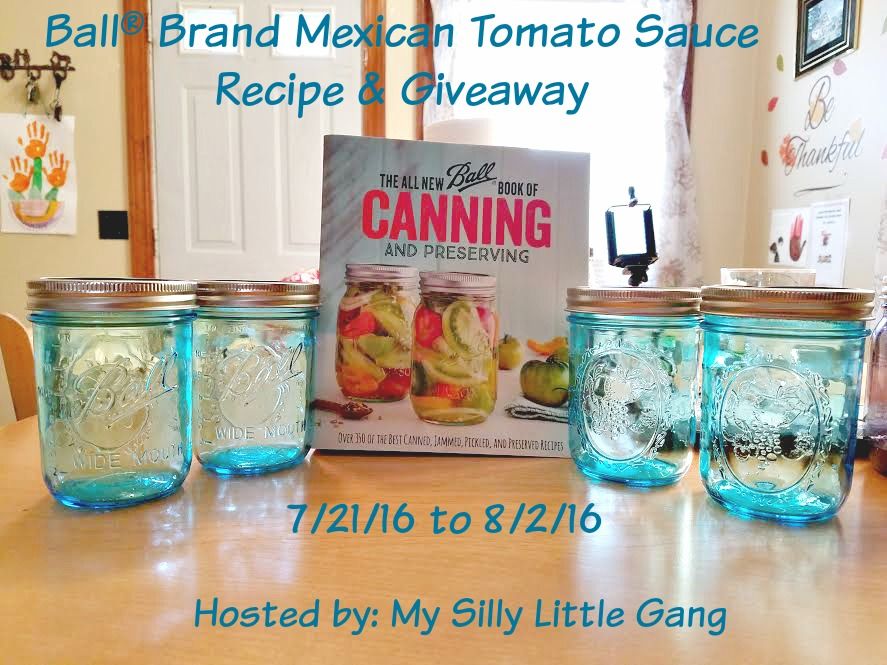 Ball® Brand Mexican Tomato Sauce Recipe & Giveaway!
I love canning and preserving! Previously I shared my Pickled Serrano Peppers recipe with you. Making my own jams and preserves is also something I enjoy. When it comes to canning & preserving there's one brand that always comes to my mind, the Ball® Brand. I love Ball® Brand jars and I use them for lots of things. If you follow me on Instagram then you've probably seen my infused water pics. I almost always drink them in Ball® Brand jars.
Recently I was contacted to see if I would recreate a Ball® Brand recipe from The All New Ball® Book Of Canning And Preserving. I was also asked to share the recipe I chose with you, so of course I had to agree! I absolutely loved this book! Not only does it have great recipes. It also has vibrant pictures and teaches you everything you need to know about canning & preserving.
The recipe I chose is Ball® Brand's Mexican Tomato Sauce.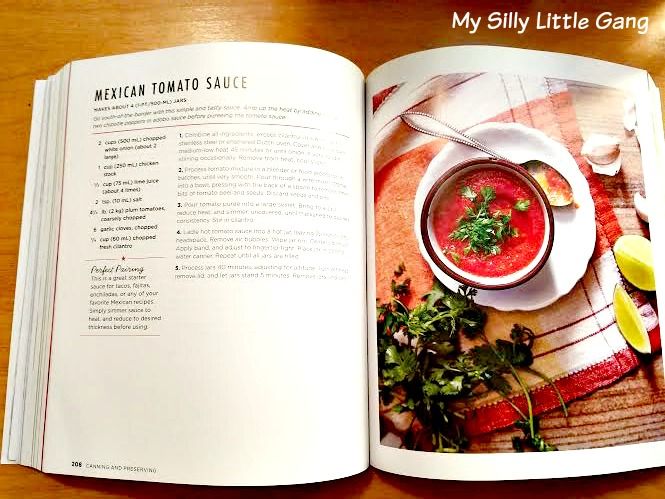 This recipe makes about 4 (1-PT./500-ML) jars.
Ingredients:
2 cups (500 ml) chopped white onion (about 2 large)
1 cup (250 ml) chicken stock
1/3 cup (75 ml) lime juice (about 4 limes)
2 tsp. (10 ml) salt
4 1/3 lb. (2 kg) plum tomatoes, coarsely chopped
6 garlic cloves, chopped
1/4 cup (60 ml) chopped fresh cilantro
Directions:
-Combine all ingredients, except cilantro, in a 6 qt. (6-L) stainless steel or enameled Dutch oven. Cover and cook over medium-low heat 45 minutes or until onion is very tender, stirring occasionally. Remove from heat; cool slightly.
-Process tomato mixture in a blender or food processor, in batches, until very smooth. Pour through a wire-mesh strainer into a bowl, pressing with the back of the spoon to remove small bits of tomato peel and seeds. Discard seeds and peel.
-Pour tomato puree into a large skillet. Bring to a boil; reduce heat, and simmer, uncovered, until thickened to desired consistency. stir in cilantro.
-Ladle hot tomato sauce into a hot jar, leaving 1/2-inch (1-cm) headspace. Remove air bubbles. Wipe jar rim. center lid on jar. Apply band and adjust to fingertip-tight. Place jar in boiling-water canner. Repeat until all jars are filled.
-Process jars 40 minutes, adjusting for altitude. Turn off heat; remove lid, and let stand 5 minutes. Remove jars and cool.

This sauce is amazing, and the perfect starter for tacos and enchiladas.
Did you know that tomorrow Friday, July 22nd, the Ball® Brand will host this year's sixth annual Can-It-Forward Day! A day to celebrate the joys of fresh preserving, and encourage both new and veteran canners to preserve more, we've planned for a truly unique experience for 2016 with a real emphasis on "canning it forward." This year, we're hosting Can-It-Forward Day entirely online via Facebook Live. Throughout the day, the Ball brand and our expert ambassadors will be demoing a variety of canning recipes and in the true spirit of "canning it forward," for every engagement received on the videos, whether it be a comment, like or share, the brand donate $1 to a local charity.
Here are some things you can do to join in the fun!
Now For The Giveaway!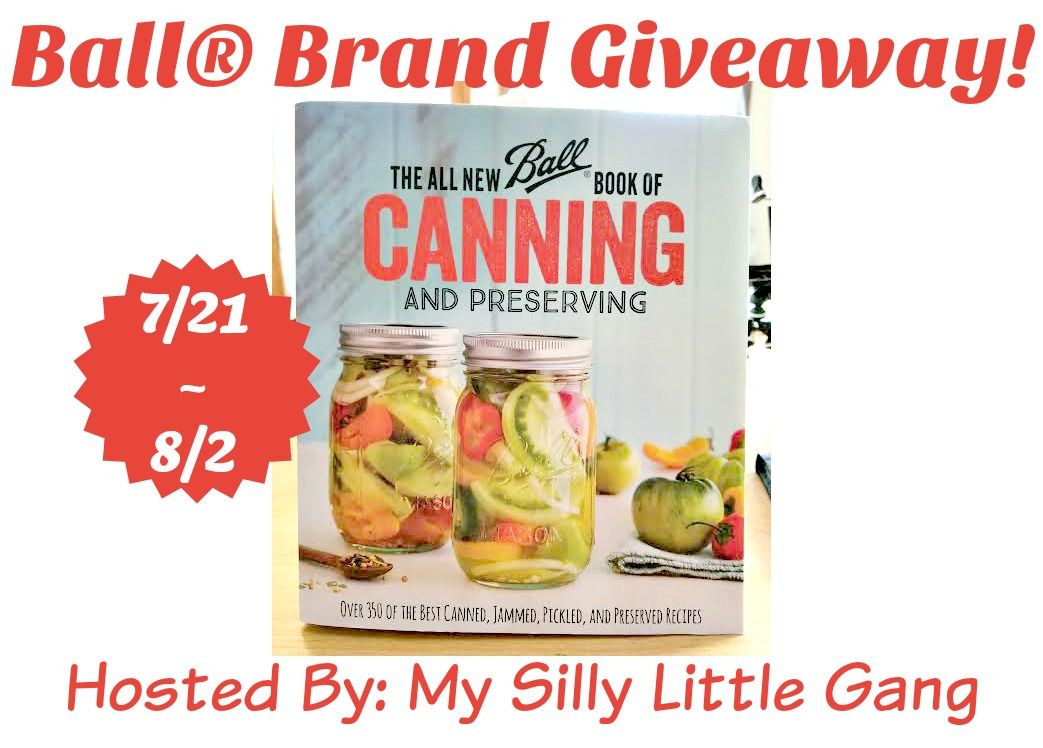 The All New Ball® Book Of Canning And Preserving Book Giveaway
One Lucky Winner Will Receive A Copy Of The All New Ball® Book Of Canning And Preserving!
This giveaway will run through 8/2/16 at 11:59 pm Eastern Time and is open to US residents ages 18+. Chances of winning depend on number of entries received. Winner is subject to eligibility verification and will have 48 hours to confirm before a new winner will be drawn. For any questions or concerns please email silvie.mslg@gmail.com (please consider adding this email to your "Safe List" as the winning email notification will be sent from this email.) Please refer to the full terms and conditions in the Giveaway Tools form. This giveaway is in no way endorsed, affiliated or associated with Facebook, Instagram, Twitter or any other Social Media Networking Site. Thank You for stopping by!
We all "love it when you like us or follow us" on social media! By following us on our social networks and by email we are able to get the best giveaways together on the internet!
Thank You & Good Luck!
Disclosure: Silvie at My Silly Little Gang received a complimentary product to facilitate the review, no other compensation was received. No other blog associated with this giveaway is responsible for the product shipment. Sponsors will be shipping directly to winners. Thank You for stopping by!