Tiny Love's Sea-Inspired Baby Essentials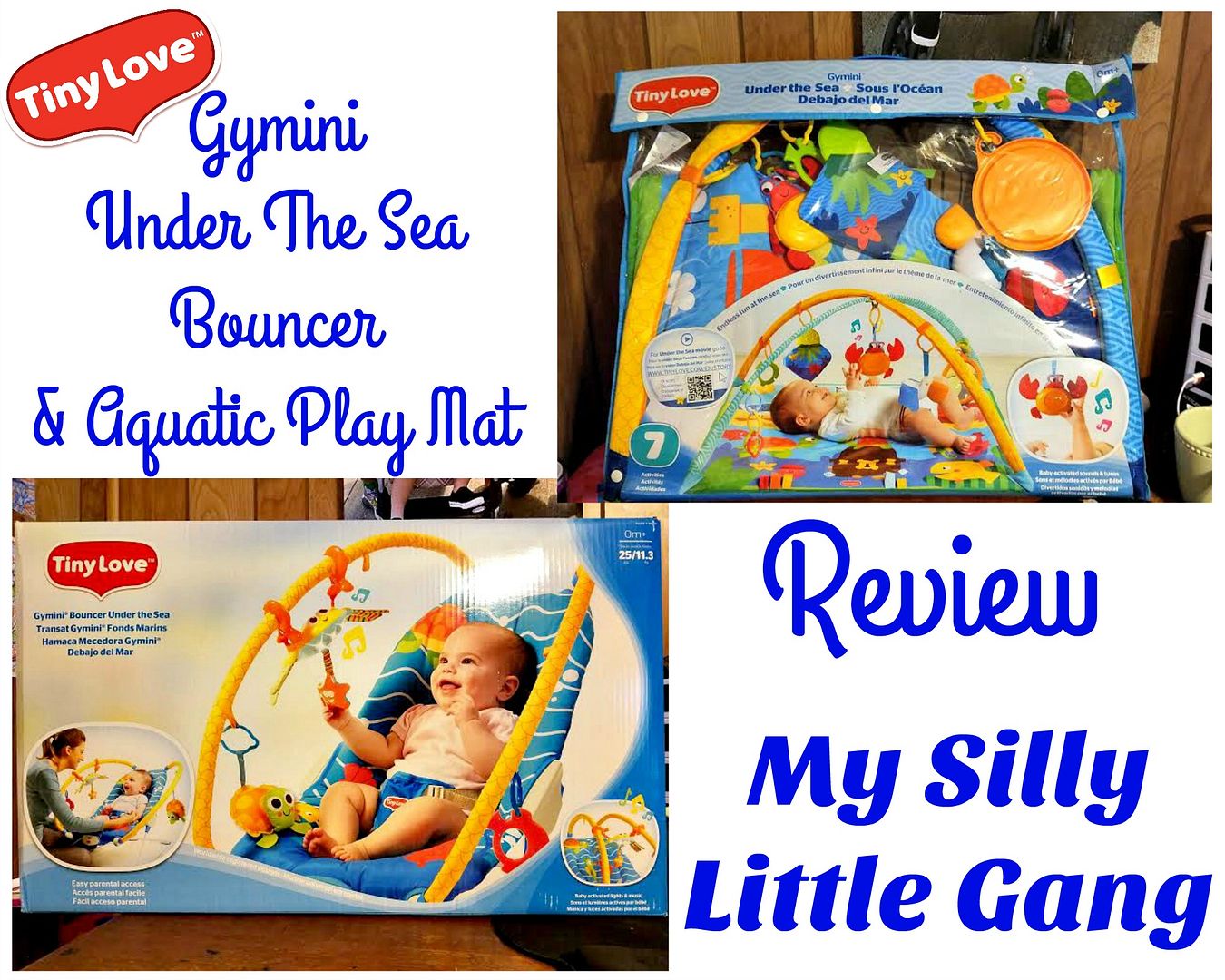 Tiny Love's Sea-Inspired Baby Essentials: Gymini Under The Sea Bouncer & Aquatic Mat Review
Whether your going on vacation or doing a stay-cation your baby will need some essentials. During the summer I love to have beach themes decor. And why should baby not be included in that. Tiny Love has recently come out with their Sea-Inspired line of baby essentials. Two of those essentials include the Gymini Under The Sea Bouncer & the Gymini Aquatic Play Mat. We were lucky enough to receive both of these to try out! Here are our thoughts on both.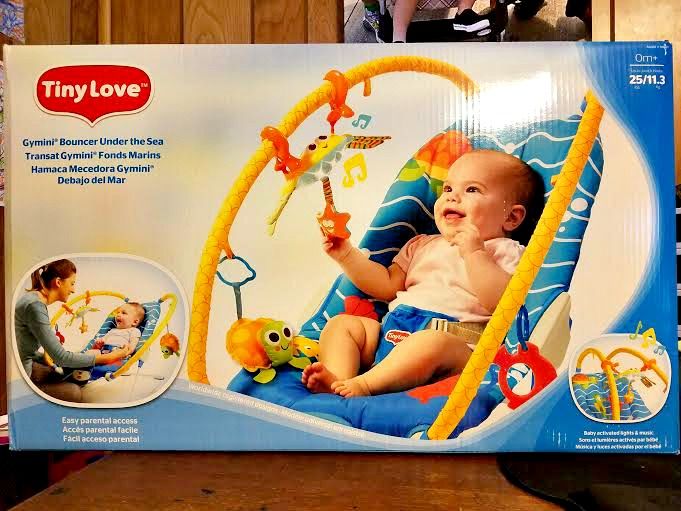 This is the Tiny Love Gymini Under The Sea Bouncer.
This has got to be the cutest and the most entertaining bouncer we have ever owned. My three boys all had bouncers and they were these adorable little chairs that bounced up and down every time the baby would move their little legs. The Gymini Under The Sea Bouncer from Tiny Love is so much more than that.
One of the things we loved about this bouncer is how lightweight and easy it is to move around. Which makes it the perfect bouncer to also take anywhere with you. We can take it to grandma's house, to the beach, the pool, the park. You get the idea. My little Sophie loves the vibrating option. It soothes her and calms her down.
The arches where we can place all the toys can be positioned in several different positions which keeps baby entertained. We also like that the arches don't go across her, which makes it easy to interact with her and easy to take her in and out of it.
And the toys are super cute and keep my little Sophie entertained and smiling.
This is the Tiny Love Gymini Under the Sea Playmat.
We also really liked this play mat. The pediatritian always makes sure to tell us how important "floor time" is for Sophie. She really really likes this play mat! There are lots of toys for her to play with and reach for. This play mat actually gave her the incentive she was looking for to turn her little body over from her back to her belly. She loves spending time on her play mat.  Sophie gets more play time and use out of this play mat than she gets out of all the rest of her toys combined.
You can get both of these great baby essentials by Tiny Love at Babies R Us, Amazon and other fine retailers.