Tiny Traveler Board Book Series
Tiny Traveler Board Book Series Review
I loved traveling when I was single and hope to continue traveling once my youngest is older.  But even in the comfort of home I can take the littlest family member on a fun journey.  It's all thanks to the Tiny Traveler Board Book Series. We absolutely loved both of these books! They are great to learn about what things are unique to the country being represented. The colors and the pictures used are beautiful. My little Sophie who's 6 months old didn't take her eyes off these books. Even the big boys loved these books. 
The third and fourth books in Kenison's Tiny Traveler board book series will expose toddlers to other countries and cultures while teaching them the basic concepts of nature and numbers.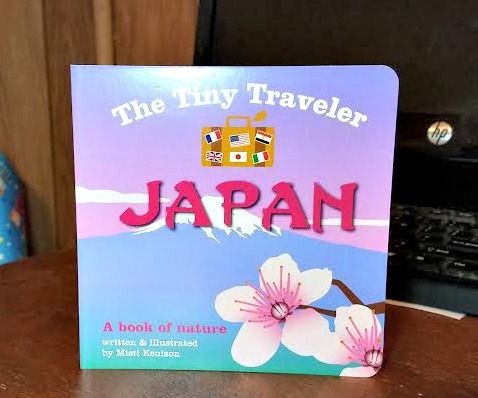 THE TINY TRAVELER: JAPAN: A BOOK OF NATURE (7/5/16): From the tiniest bonsai to the peak of Mount. Fuji, your toddler will follow a beautiful nature trail through Japan. This new book from Misti Kenison in the Tiny Traveler series explains natural elements in the simplest terms for the youngest of travelers. Cherry blossoms, bamboo, and volcanoes are all illustrated in bold colors to capture the imagination. Toddlers will love finding rocks in the Zen garden, floating lotus blooms, yellow Japanese plums, and more in this delightful board book.
THE TINY TRAVELER: ITALY: A BOOK OF NUMBERS (7/5/16): How many gondolas float down the canal? Can you count the number of masks at Carnival? Travel from Rome to Venice as you and your little one count your way through Italy's most famous landmarks. From one leaning tower to seven fresh pizzas coming out of the oven, you'll catch the travel bug while teaching children the basics of counting!
So sit back and explore the world with your little one from your very own living room. Traveling to foreign places has never been so fun, or educational, for young children before!
You can get all 4 books of the series on Amazon.