Bright Touch Sonic Cleansing Brush #BrightThearpy
Sonic Cleansing Brush BrightTherapy Professional Sonic Skin Care System
This is not the first product from Bright Therapy that I have, and I know that it will definitely not be the last! This is such a great, waterproof skin cleansing brush! Like all Bright Therapy products that I have it works well. This brush will literally vibrate all that yucky dirt off your face. When I use it I can see everything it removes right on the brush! I love that it comes with different brushes and that it's small enough to travel with.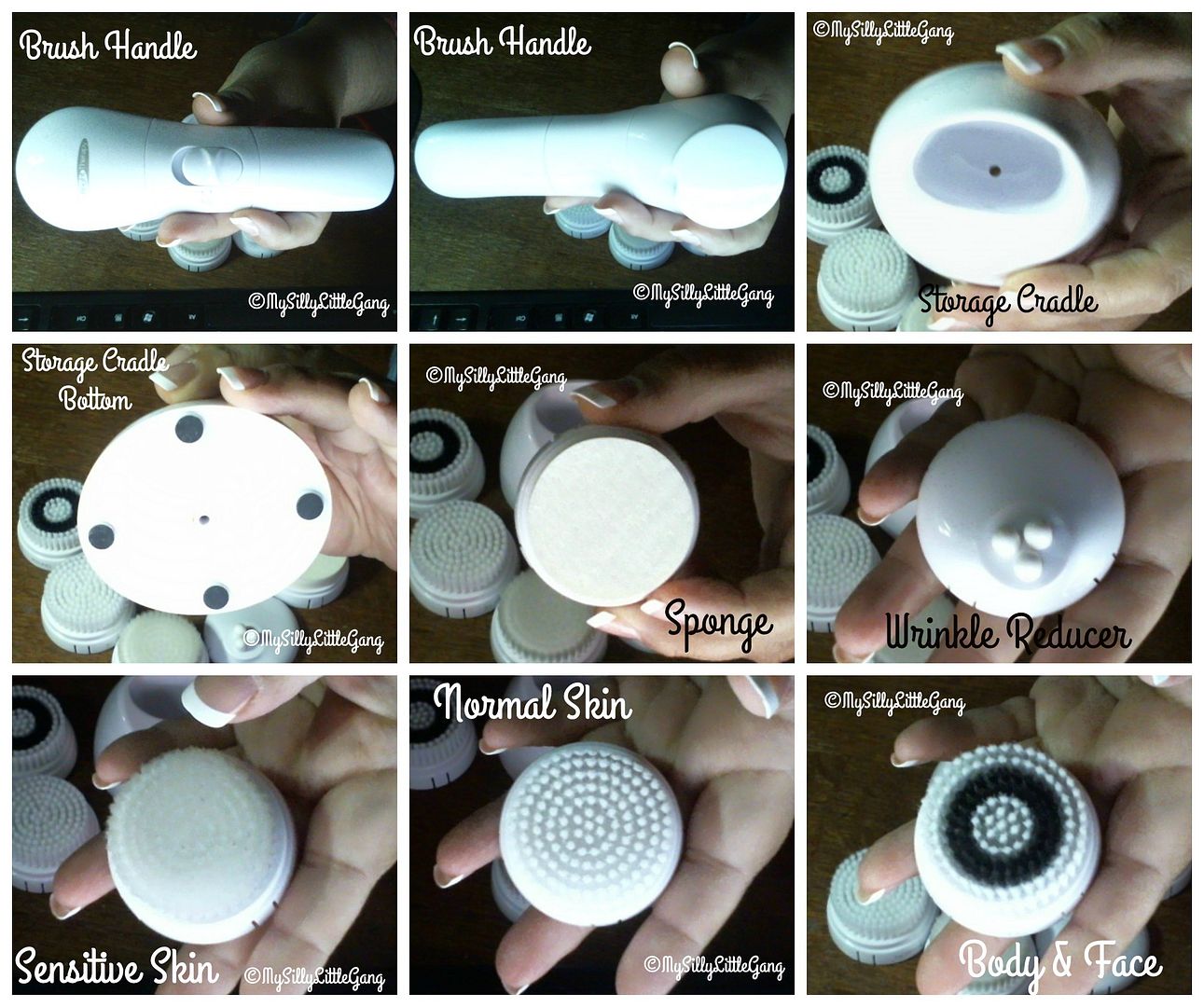 This skin cleansing brush is very gentle, and unlike others out there it just vibrates, not rotates. I also like how easily the brushes attach to the handle. This brush is waterproof and runs on batteries.
Product Description
Sonic Cleansing Brush Bright Touch by Bright Therapy Professional Sonic Skin Care System, Waterproof, with 5 brush heads.

The Bright Therapy Professional Sonic beauty care system. Waterproof! Includes 3 interchangeable heads designed for cleansing, exfoliation, hydration, and toning.
Cleansing Brush head is made in Japan! Remove residue, dirt, and makeup in seconds. More effective than manually washing!
Exfoliation Brush head made in Japan! Most effective way to exfoliate your skin. Up to 8X more effectively than by hand.
Sponge Applicator for Hydration. 2 included FREE only if you click on the Special Offer button! Offers up to 2 x greater absorption of serums and moisturizers.
5 head set. soft, medium, and firm brush, sponge, & Massage. Facial Massage Head for Toning and lifting skin. Lift, sculpt, tone facial muscles, The BrightTherapy Professional Sonic is waterproof so you can use in the bath or shower!

The Bright Therapy Professional Sonic Skin Care System is a waterproof sonic skin care brush system that gently cleans, exfoliates, hydrates and tones skin. See radiant skin and feel fresh after the first use. More than eight times as effective than manual cleansing, the Bright Therapy Professional Sonic Skin Care system leaves skin feeling renewed, rejuvenated and with restored firmness. Perfectly suited for normal skin the Bright Therapy Professional Sonic also does wonders for conditions such as seborrheic dermatitis, rosacea and acne.
Bright Therapy Professional Sonic reduces the effects of sun damage and acne scarring. The Microdermabrasion brush head (made in Japan) exfoliates skin to help minimize wrinkles. Minimizes pore size and other skin imperfections or use the massage action to stimulate the production of new and healthy skin cells.
Since the Bright Therapy Professional Sonic is waterproof it can be used anywhere including the sink, shower or in the bath.
Included are 3 brush heads and a convenient stand. Cleansing Brush (heads are made in Japan)- Remove residue, dirt, and makeup in seconds. More effective than manually washing. Exfoliation Brush head (made in Japan)- Most effective way to exfoliate your skin. Up to 8X more effectively than by hand. The Sponge Applicator for Hydration offers up to 2 x greater absorption of serums and moisturizers. Facial Massage Head for Toning and lifting skin. Lift, sculpt, tone facial muscles, and rejuvenate sagging skin.
*Requires 2 Alkaline AA batteries. *Includes: * Bright Therapy Professional Sonic Device * Brush Head for Normal Skin * Brush Head for Sensitive Skin * Hydration Applicator * Toning Attachment * Storage Cradle