Zim's Max Crack Creme Review #ZimsUSA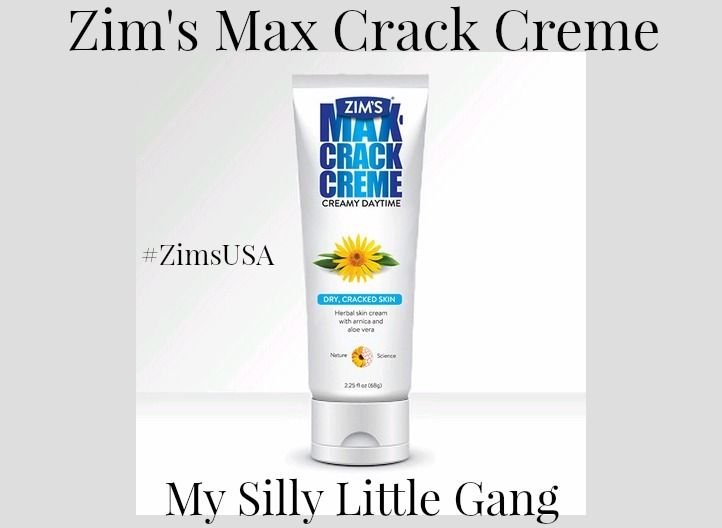 Zim's Max Crack Creme with Hydrocortisone
Zim's Max Crack Creme contains Aloe, Arnica, Hydrocortisone and is organic. I really like that this cream that is thick (which is great for dry, cracked skin) yet it's not greasy. It has a nice scent to it not too strong or overwhelming. The thing I liked was that the scent vanished quickly, and that the creme was absorbed into my skin rapidly. As I've mentioned before in this blog both my son and I suffer of Eczema. I suffer of it on my hands and my little guy Aaron suffers from it on his body. We both have been using it and it relieves the itchiness, redness and the cracking. We use it daily and haven't had a reaction to it other than it smoothed and softened our skin.
It's a great cream that this family recommends. You can get Zim's Max Crack Creme on the Zim's Website. You can also connect with Zim's on Facebook, Twitter, YouTube and Pinterest.
Product Description
Fall and winter weather is just around the corner, bringing sweaters, boots, and painfully dry skin back into your life. It's time to put away those light summer moisturizers and reach for Zim's Max Crack Creme.
Originally developed over 60 years ago to treat cement workers cracked, dry hands and feet, Zim's Max Crack Creme is a naturally based herbal formula perfect for softening and moisturizing your rough skin and tough patches on your elbows and feet. Paired with an affordable price, this is one cold weather item you won't want to be without!
Simply massage a small amount of Zim's Crack Creme where needed a few times a day and you'll be well on your way to softer, smoother skin.