Our Blue Apron Experience!
This is our Blue Apron experience!
Now that I have all 3 boys in soccer, shopping for dinner has unfortunately taken a back seat. I love to cook and be in the kitchen but with everything that I have to get done I just don't have time enough to go grocery shopping as much as I want to. That's why when I heard about Blue Apron I knew immediately I needed to try it out. In case you haven't heard about it. Blue Apron is a subscription service that delivers the perfectly portioned ingredients you need to cook delicious, chef-inspired and seasonal recipes at home. No trips to the grocery store and no waste from unused ingredients. 
This is perfect for me because this way I can still cook without having to waste time at the grocery store. Blue Apron is said to deliver the freshest ingredients possible and I was going to find out if that was true. When our box arrived I we were very excited. Especially Aaron who was dying to cook with me!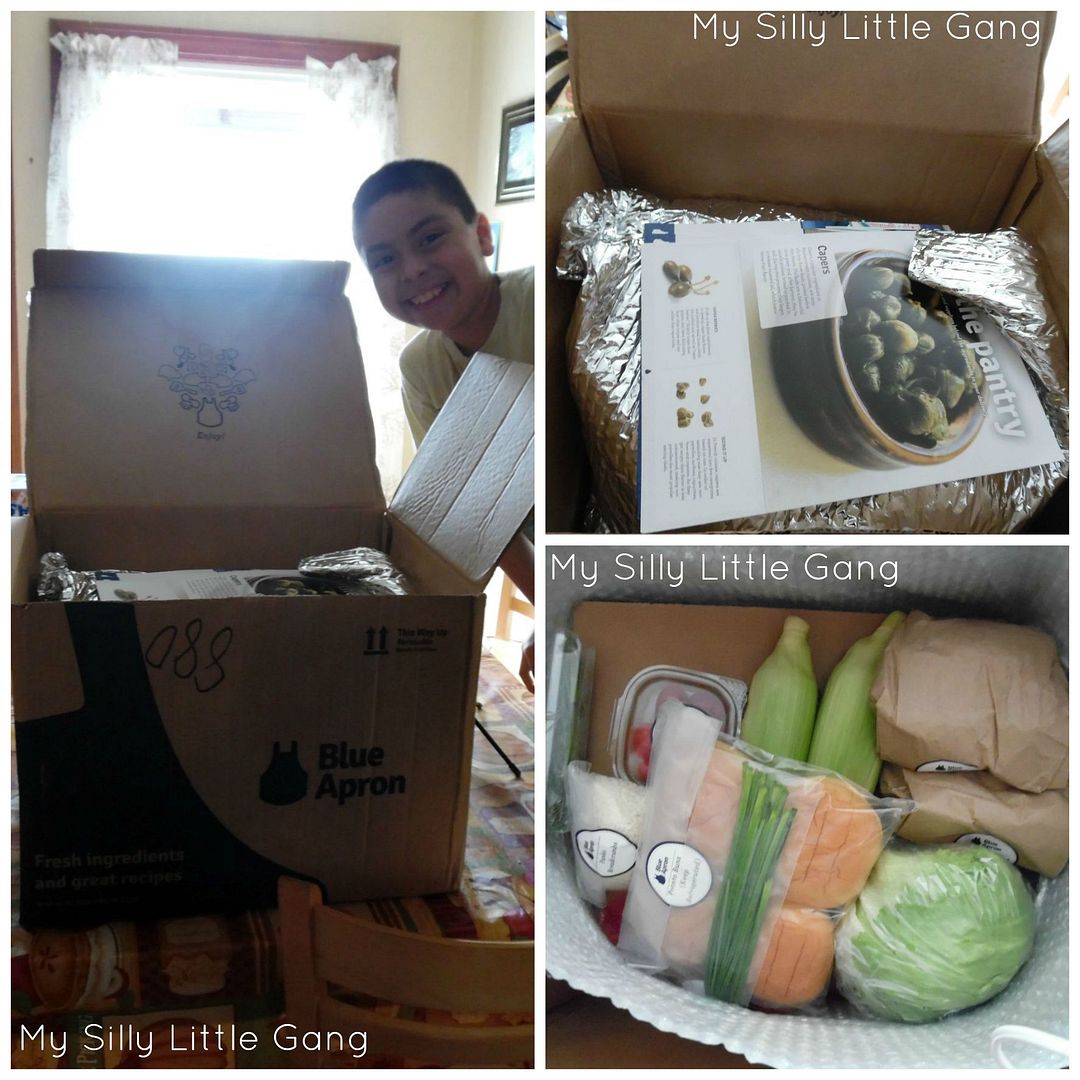 I absolutely loved how fresh the ingredients were when I unboxed them. We received the ingredients needed for 2 dinners, Crispy Cod Sandwiches with Tartar Sauce & Iceberg Wedge Salad and BBQ Roast Pork with Corn on the Cob, Potato Salad & Quick Pickles.
We started off with the Crispy Cod Sandwiches with Tartar Sauce & Iceberg Wedge Salad. We followed the recipe card to prepare all of our ingredients. I gotta tell you I love the recipe cards! They are 8 1/2″ by 11″ which is an awesome size! They are colorful and very easy to follow!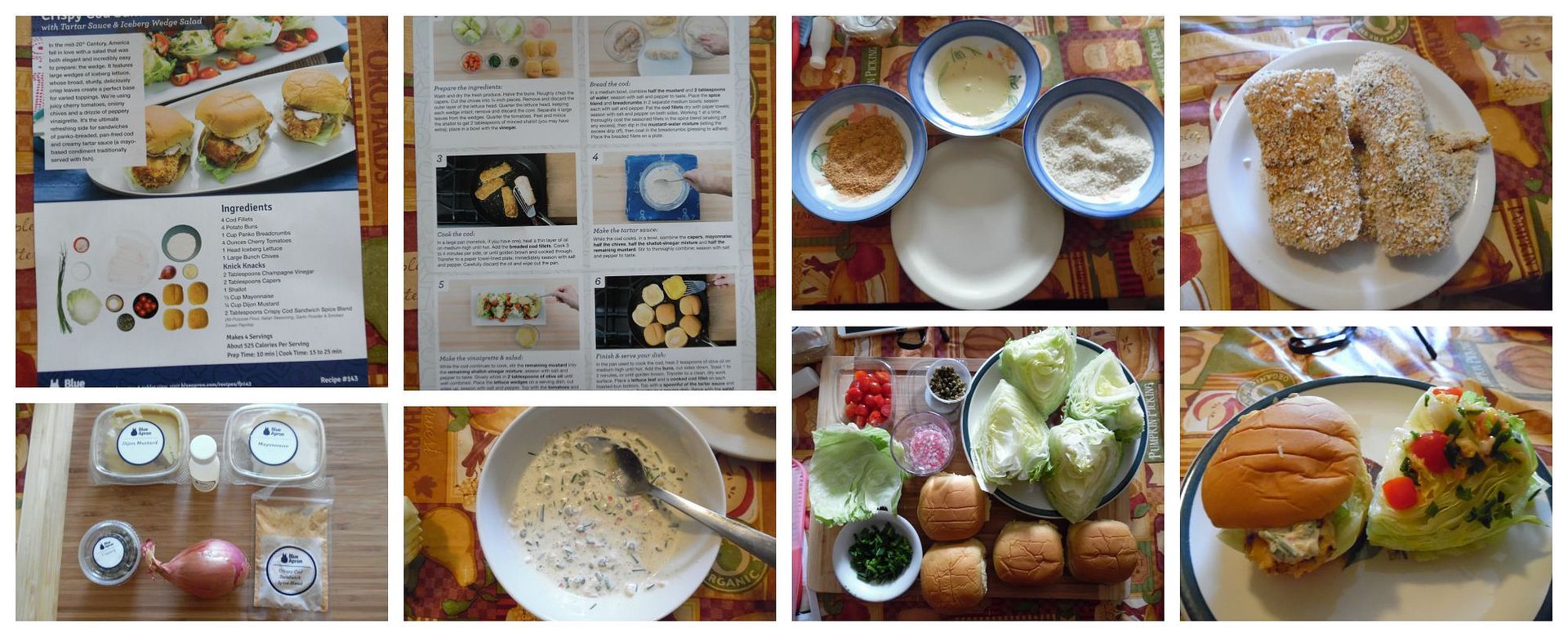 Aaron helped with the prepping and he also made the salad!
If you follow me on social media (if you don't, connect with me now. Links are in the sidebar.) you got to see first hand how great these sandwiches came out! Here's a closer look.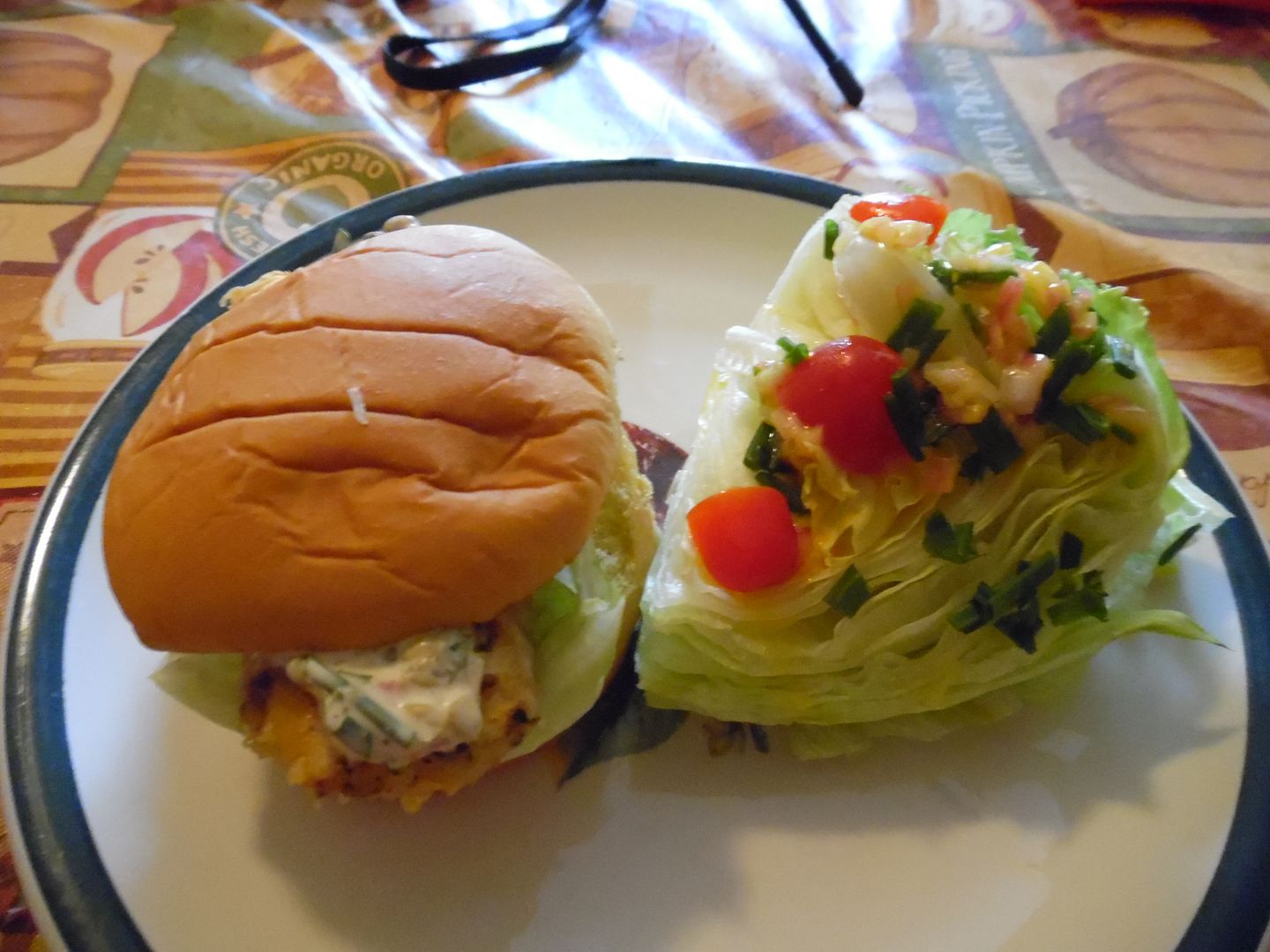 The second recipe was as easy to put together and delicious as this one! We loved our Blue Apron box and highly recommend it, especially for busy moms like me!
Blue Apron offer flexible plans. Their classic 2-person plan will set you up to receive one delivery a week; you'll receive three inventive meals for two people. Their new Family Plan is perfect for feeding a family of four; you can opt to receive either one or two deliveries per week. Each delivery will consist of two meals to be served family-­style. Blue Apron is available nationwide. They ship to over 80% of the country. 
Blue Apron has graciously offered a discount for the first 50 readers to order with them. Click Here to get two free meals with your first Blue Apron Box!
You can also socialize with Blue Apron on Facebook, Twitter, Instagram & Pinterest.