My Mighty Mug Review #MightyMug #bemighty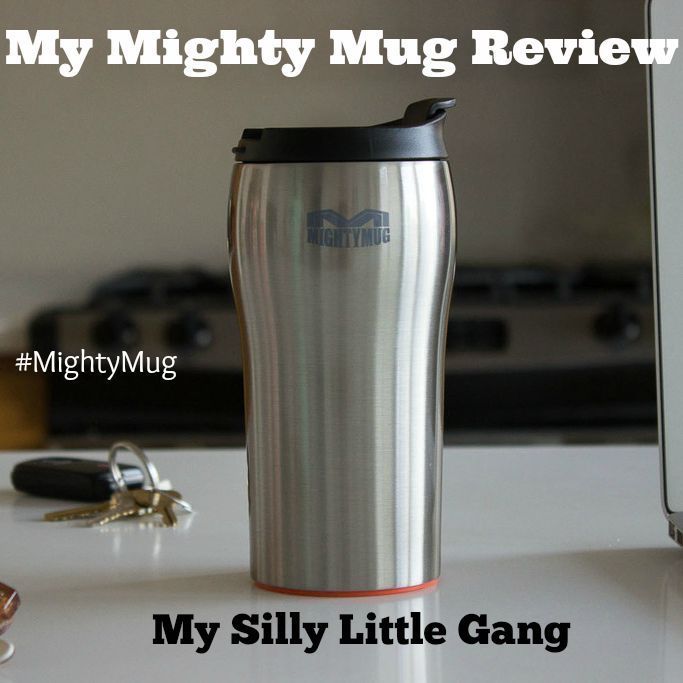 The Mighty Mug Solo Travel Mug
Ever since my oldest was born 10 years ago I knew that I couldn't use regular coffee mugs. I was always terrified of him getting burned because he was really active. But even with the travel mugs I still get spills. I had never heard of the Mighty Mug before trying this one out. After hearing about it, I couldn't wait to try it out. I honestly didn't believe it! Come on a travel mug that will not tip over…I was super intrigued. As soon as I received it I gave it a wash and tried it out! I was speechless at how well it worked!
No matter how I tried to tip it over, it wouldn't. Yet when I went to lift it up, it did it naturally. I absolutely loved it! So now after trying it out I did some looking into what it is that makes this mug work. The secret is in the Mighty Mug's  Smartgrip base.
This base grips to your desk or table and not allows the mug to tip over.
When it comes to holding my coffee, it works great! My stainless steel Mighty Mug Solo holds 12 oz. of my favorite coffee. The Mighty Mug Solo Travel Mug is designed to fit perfectly underneath most single-serve coffee machines. I use it with my iCoffee Single Serve Brewer and it fits perfectly! This vacuum insulated  mug will keep beverages Hot for up to 4 hours and Cold for up to 12 hours! I love the drinking cover, which has a tight seal and doesn't leak when closed. The hole that the coffee comes out of is a great size also.
This mug is meant to only be hand washed, but since I don't have a dishwasher it's not a problem. And even if I did own a dishwasher, this mug is totally worth hand washing.  
Another thing I like about Mighty Mug is the variety of products that they offer! They even have ones perfect for iced beverages. You have to go to the Mighty Mug website to take a look at all they have to offer. Don't forget to get social with them on Facebook, Twitter, Instagram, Pinterest, Vimeo, YouTube and Google+.