Bluetooth Music Streaming Receiver Review #OCHEE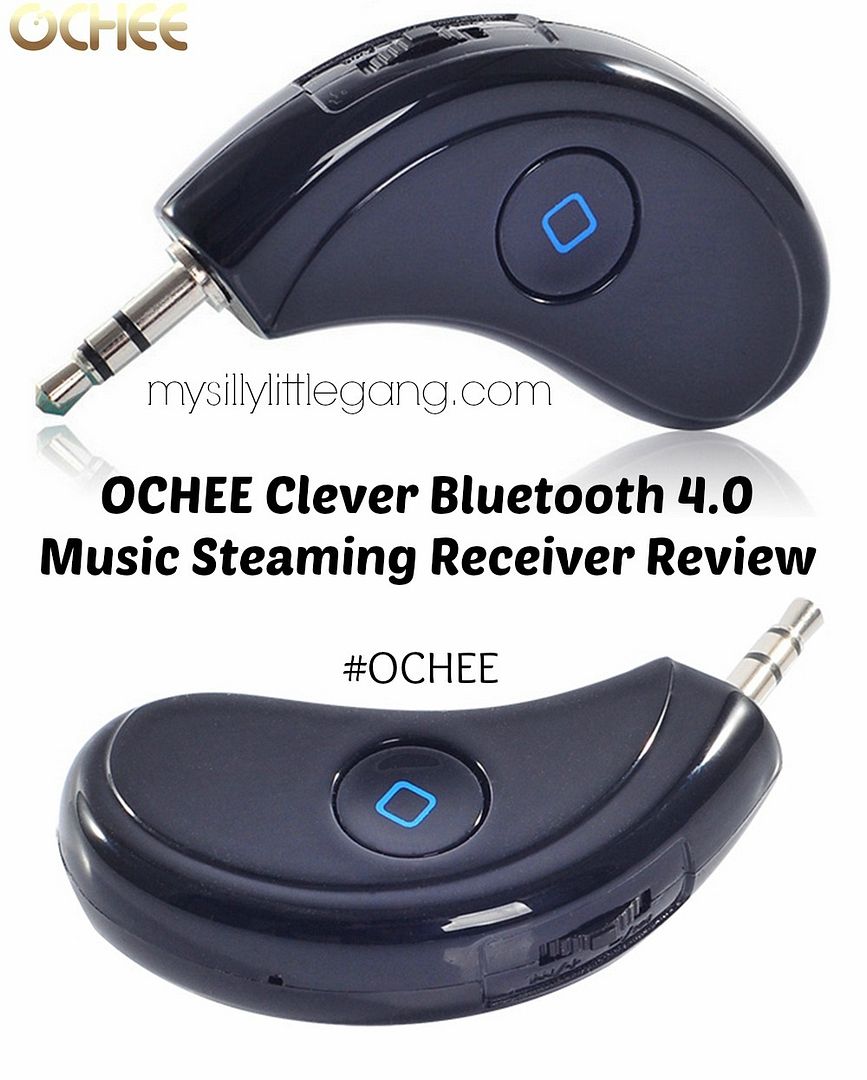 OCHEE Clever Bluetooth 4.0 Music Streaming Receiver
This is a really great product! I like that it can make any speaker or stereo into bluetooth capable. This product is geared toward using in your car stereo system to make it bluetooth capable. I have used it in my husband's car, in my desktop's speakers and in a tape/cd player boom box type radio that my boys have. The thing you need to make this able to work is a 3.5mm jack, you have that and you can have a bluetooth capable device! On everything that I have tried it in it has worked great! It's easy to charge, it comes with all cables needed. Once it's charged all you do is pair it with your device and you're all set. You can control playback and even answer calls and the sound is clear.
You can get this great bluetooth music streaming receiver on Amazon.

Product Description
-Compatible with iPhone 6/6Plus,iphone 5,Samsung Galaxy S6/S5/S4,Galaxy Note,LG G2/G3,HTC,Nokia,iPad,iPod,Tablet PC and other Bluetooth Audio Devices.Bluetooth CSR 4.0 wireless technology provides the stable audio output and superior sounds quality.Now use this clever receiver,you can contact your device(smartphone or iPad) with your car/Home Stereo System without any cable.

-Talking Time:6 hours;Playing Time:6-8 hours; Charging Time:≤2.5 hours.So,don't worry when you have a long road trip!This magic device will service for you during your whole driving.

-Can connect two Bluetooth devices at the same time.More than 10M(30 feet) receiving distance. Automatically paired once you connect with your devices. Provide 3.5mm stereo audio output for Home Stereo System.

-Easy to Use.Press the Bluetooth button for 3 seconds:Turn on/off the device.Press the Bluetooth button quickly:Play/Pause music,Answer/End calls.It will automatically connect with the last paired device when turn on.

-Intelligent LED indicator displays the power and connection status.The built-in MIC make this OCHEE Bluetooth receiver becomes a hands-free Bluetooth speaker in your vehicle mounted systems.When calling comes in,you only need to click the Bluetooth button.After the calling ends,music will keep on playing without any operation.