Cheese Slicer and Grater Combo Review #cheeseslicer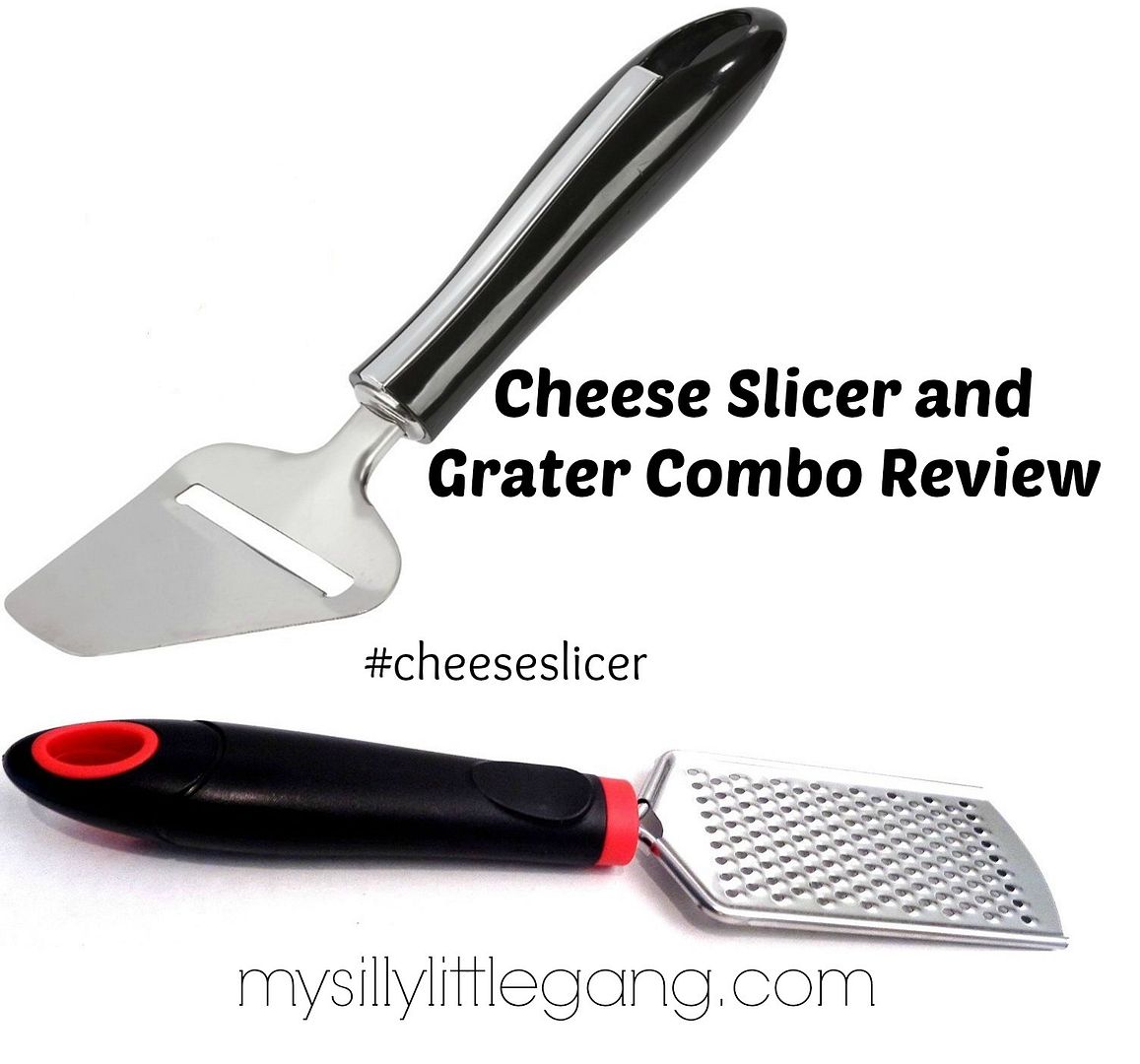 Cheese Slicer and Grater Combo
I was recently sent this cheese slicer and grater combo to test out and let you know what I think. First of all it's nice to not have to purchase a slicer and a grater separately. Both are stainless steel and are made of good quality. They have a great design, that makes them very easy to clean & it's dishwasher safe. They both also have a hole in the handle so you can hang them for storage. They are a good size to fit in a kitchen tools drawer too. The handles are very comfortable to grip and it doesn't slip. These are really sharp so you still need to be careful not to cut yourself on them.
I used both the cheese slicer and grater on a hunk of parmigiano reggiano and it worked great, without the cheese chipping or crumbling. I got nice smooth slices with the slicer. I also tried it on soft mild cheddar and it worked just as good.
You can buy this cheese slicer and grater combo on Amazon.

Product Description
This stainless steel cheese cutter is the perfect tool for slicing all of your favorite hard cheeses. A sharp angled blade ensures thin, even slices, and flexible spring-steel lets you slice at any angle.
SHARP BLADE – Easily slices hard or soft cheeses

STAINLESS STEEL BLADE – Makes perfect thin or thick cheese slices

EASY GRIP – Ergonomic handle shape fits the hand perfectly for effortless work

DISHWASHER SAFE – Slice and cleanup with ease