French Green Clay MASK from #skinbypom Review & Coupon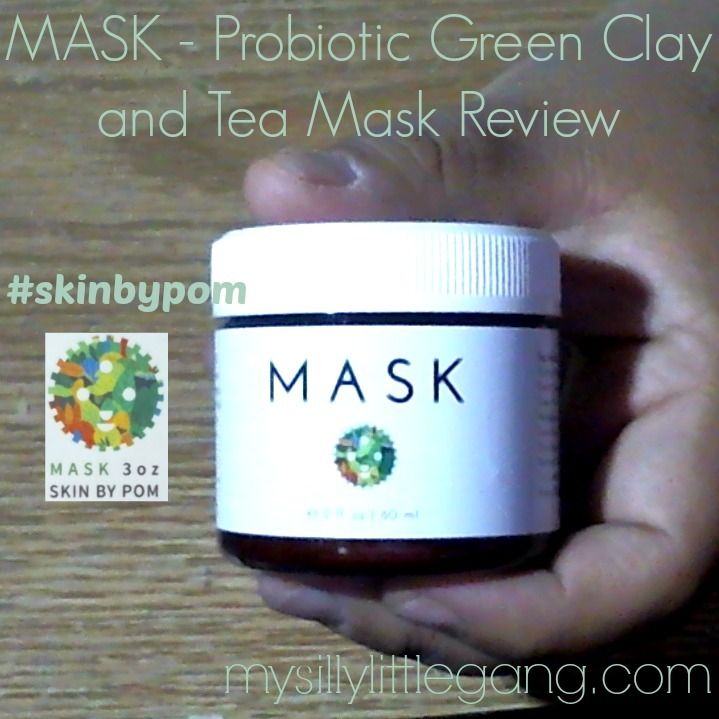 MASK – Probiotic Green Clay and Tea Mask #skinbypom
I have combination and acne prone skin, so I'm always looking for natural skincare products that will help me. When I heard about Skin by Pom's MASK I knew I had to try it. MASK is a Probiotic Green Clay and Tea Mask. They say that French Green Clay is best for troubled skin because of its rich mineral content. I liked it because I could see how it helped soothe my acne prone skin from the first use.
To use this mask I first steam my face and then I use this mask. The directions say to apply this mask in a thin layer and let it dry. Depending on how thin of a layer I use it usually takes me between 6 and 8 minutes to dry. The instructions do say not to let the MASK stay on longer than 10 minutes or you may experience minor skin irritation. I liked the texture of this mask and it has a slight cooling effect when on my skin. After the mask is dry I remove it gently with warm water. I like that it's very easy to wash off. I love that it leaves my skin feeling fresh, without any tightness, redness, or irritation.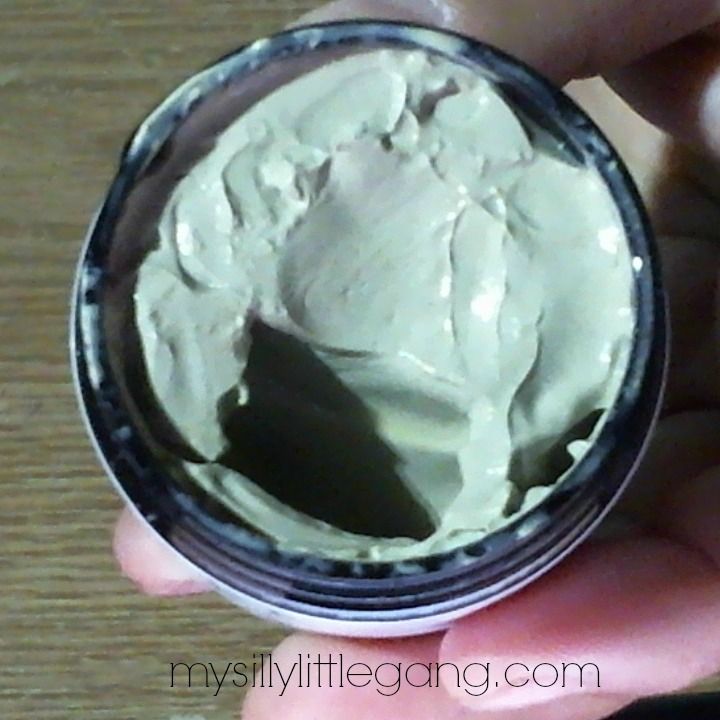 The MASK's powerful green color is actually from plant matter, enriching it with phytonutrients. I like that on my skin it doesn't have a scent that I can tell. In the container it has a fresh clean scent.
To purchase MASK from Skin by Pom visit the Skin by Pom Website.
Click Here to get a coupon code and SAVE $10.
Product Description
Skin by Pom developed this mask to soothe inflamed skin and reduce the appearance of blackheads, also adding probiotics in the form of plant ferment extracts to help the skin's microflora.
French green clay is considered to be a great clay type for troubled skin due to its rich mineral content. Its powerful green color is actually from plant matter, enriching it with phytonutrients. Green tea extract acts as an anti-oxidant, anti-inflammatory and UV protector. Calcium carbonate will help draw oil out of the skin and reduce the appearance of blackheads. Witch Hazel is another natural anti-inflammatory also said to reduce pore size whilst radish root ferment filtrate and sea kelp bioferment are topical probiotics added with the goal of optimizing your skin microflora.
Directions: Apply a thin Layer to clean skin. Leave on until dry (about 10 minutes, if you wait longer you risk minor skin irritation). Gently wash off with water.
Key Ingredients
Salix Alba (Willow) Bark Extract 8% (Standardized 10% salicylates)
Lactobacillus/Kelp Ferment Filtrate 3%
Camellia Sinensis Leaf Extract* 1%
d-Panthenol / Vitamin B5 1%
Niacinamide / Vitamin B3 1%
Water, Kaolin, Calcium Carbonate, Montmorillonite (French Green Clay), Glycerin, Hamamelis Virginiana (Witch Hazel) Water, Zinc Oxide, Leuconostoc/Radish Root Ferment Filtrate, Sodium Lactate, Citric Acid, Magnesium Aluminum Silicate, Camellia sinensis (Green Tea)*, Allantoin, Helichrysum Italicum Distillate, Xanthan Gum, Potassium Sorbate. * = Certified Organic.