Easy Magnetic Snap Lock Closure Kids Water Sandals Review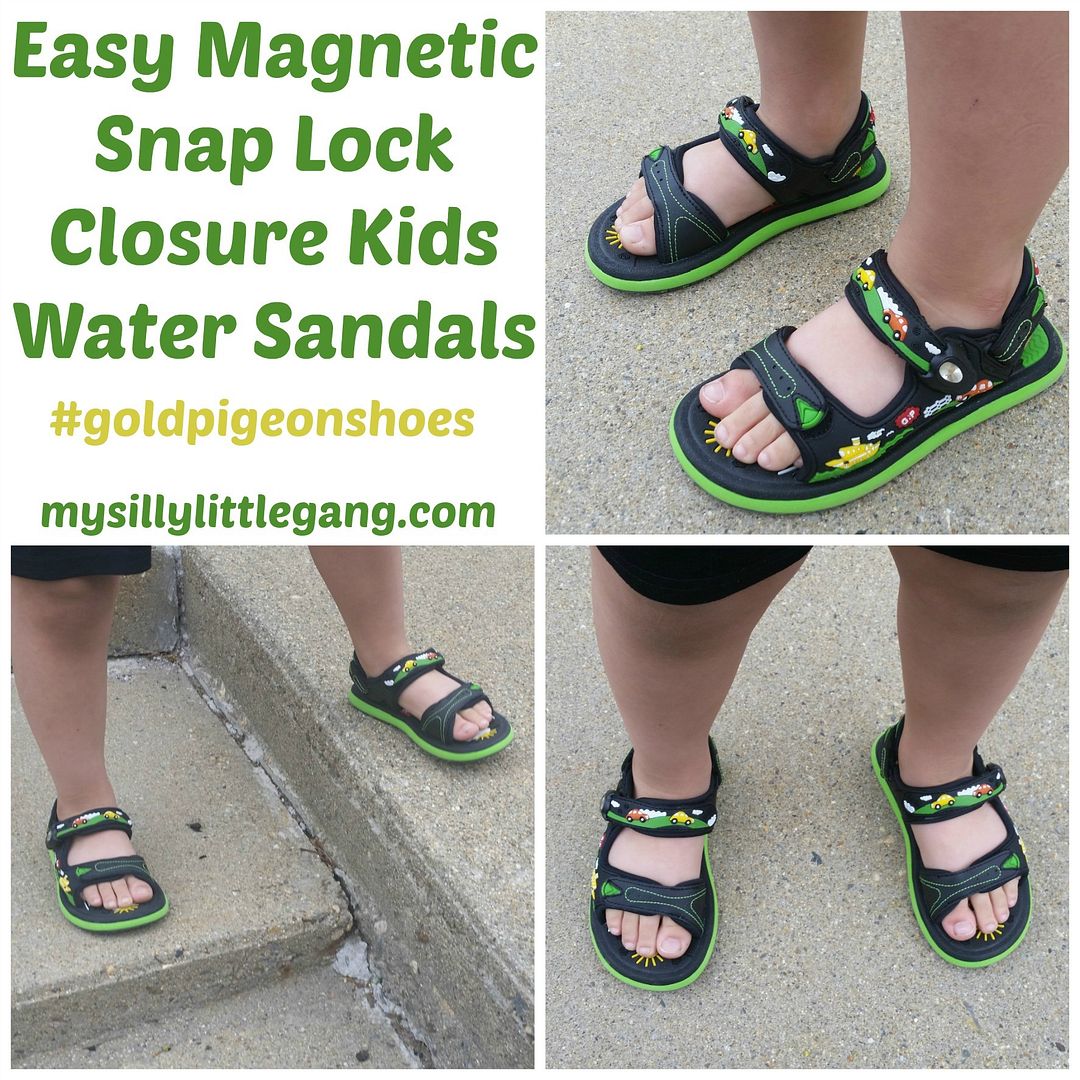 Easy Magnetic Snap Lock Closure Kids Water Sandals
Matt is such a water kid, beach, pool, sprinklers you name it! If there's water you're sure to find him there having loads of fun! I always worry about protecting his feet so he can really have fun. So when we were contacted to review Gold Pigeon shoes' Easy Magnetic Snap Lock Closure Kids Water Sandals we were excited! Being 4 years old Matt is very independent. He loves it whenever he can do it himself, so these sandals were a great match! The magnetic closure makes it super easy for Matt to put on and remove these sandals all by himself. He loves the fun cars design and he says they're very comfortable. I like that they fit perfectly and gives his foot the support it needs. Gold Pigeon Shoes is an innovative shoe company that has completely re-thought the "water shoe" and offers stylish, comfortable, and multi-functional water shoes and sandals for children and adults. Matt absolutely loves the water sandals he received from Gold Pigeon.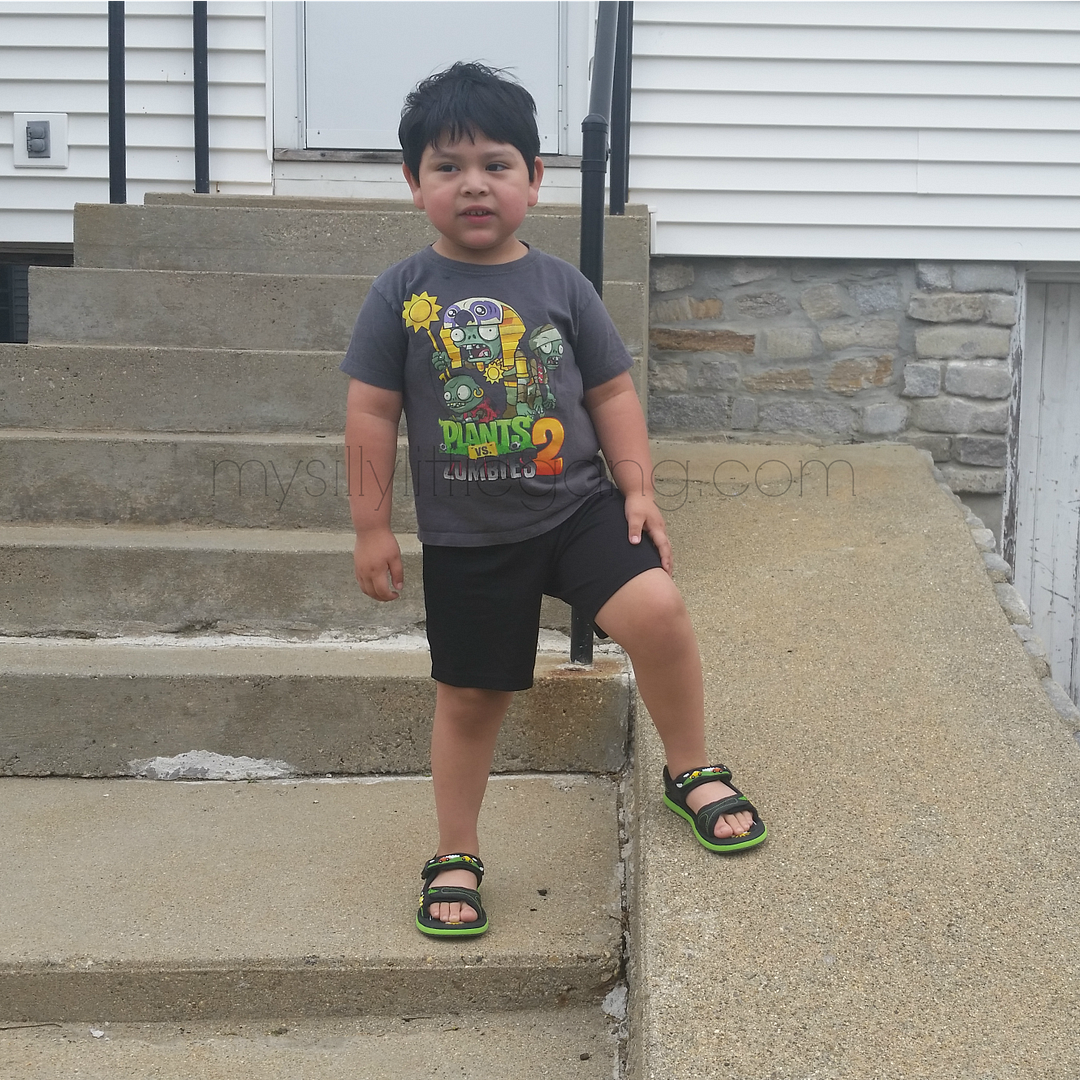 I really like that these water sandals have adjustable straps. One of the hardest things about shoe shopping for us is that Matt's feet are thick (just like mommy's) meaning they are thick from the top of his foot to the bottom of his foot. We have a hard time finding sandals that fit if they don't adjust across the top of the foot. Gold Pigeon allows you to adjust the strap that goes over the top of the foot, to give Matt a comfortable fit! One of the coolest features of Gold Pigeon sandals we think is the magnetic lock closure on the ankle strap. There are no buckles or laces. All Matt has to do is listen for the 'click' of the magnetic lock and he knows that his sandals are secured, and he's good to go!
A major thing for me is knowing that I don't have to worry about Matt slipping in these sandals. There is a lot of tread and support offered by Gold Pigeon Sandals. These sandals get a good grip, so there's no slipping! With three areas that can be adjusted on the Gold Pigeon Sandals, we can achieve the perfect fit for Matt, every time he puts these sandals on. Matt's feet are cushioned, protected, and comfy in his stylin' sandals from Gold Pigeon. Gold Pigeon Shoes has so many fantastic designs to choose from, for the whole family! Are you wanting a pair of Gold Pigeon Shoes yet? All you have to do is visit the Gold Pigeon Shoes website to browse all of their cool designs! And don't forget to socialize with Gold Pigeon Shoes via Facebook, and Twitter!