Boys Anti Chafe Swimwear Review #BestSwimSuitEver
NoNetz Anti Chafe Swimwear for Boys
With summer just around the corner we are already looking for swimwear for the boys. I always have a bit of a hard time with that because even with the most expensive suits, the boys have always experienced and complained of chafing. That's why when I heard about NoNetz Anti Chafe Swimwear for boys I couldn't wait to try it out. As soon as we received it Aaron tried it on right away.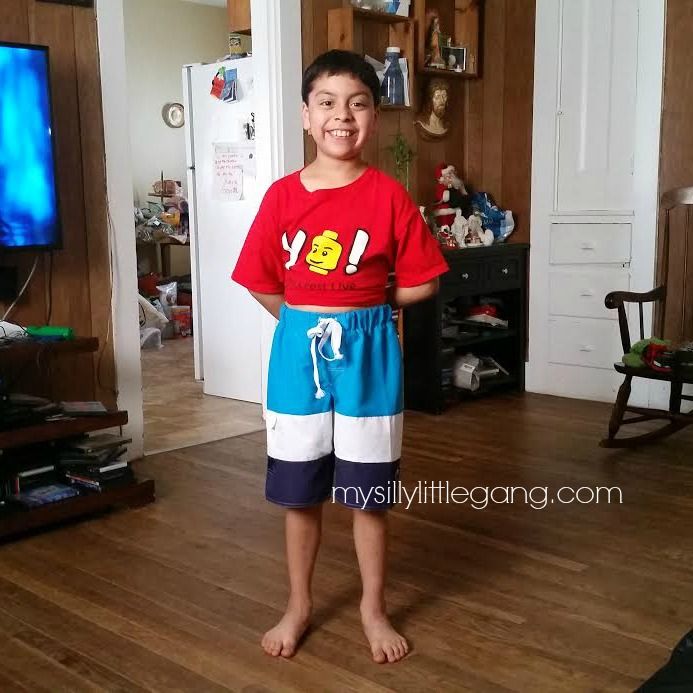 He absolutely loved them, especially that they don't have those mesh undies inside the suit. The inside actually has a nice antibacterial, non compression liner that is soft and prevents inner thigh chafing.
Aaron also really likes how comfortable and soft this swim trunk is. We both like how well they fit.
Aaron normally wears a size 7 so when the time came to ordering it was either a Small (size 6) or a Medium (size 8). I ordered a medium and I'm very happy I did. It fit perfectly so I can say that these suits run very true to size. I am definitely going to be ordering at least 1 for each of my other boys and if possible more suits for everyone. They also carry men's swimwear and rash guards for boys.
You can get your boys or man in your life anti chafe suits on the NoNetz Website. Get social with NoNetz on Twitter, Facebook, Instagram, Pinterest and Google+.
Product Description
NoNetz has replaced the traditional mesh/net brief found in most guy's swimwear with an anti chafe, anti bacterial, water resistant liner. As a result, this unique design has eliminated the painful, inner thigh rash most guys get when they spend the day in their swim trunks. Wave Goodbye to Irritating Swimwear. Enjoy the beach again!
– Prevents inner thigh chafing rash
– UPF 50+




– Anti Bacterial, Anti Chafe, non-compression liner




– Lined waistband to prevent waist chafing from traditional elastic




– Water Resistant shell and liner




– Chlorine Proof – longer lasting suit since the fabric contains no lycra or spandex (which breaks down in chlorine)




– Functional drawstring tie




– Parent Tested/Parent Approved




– Mom's Choice Gold Award Recipient




– tested with texture sensitive/autistic people to ensure no points of irritation




– made exclusively in Brooklyn, NY