Konjac Sponge Review #konjacsponge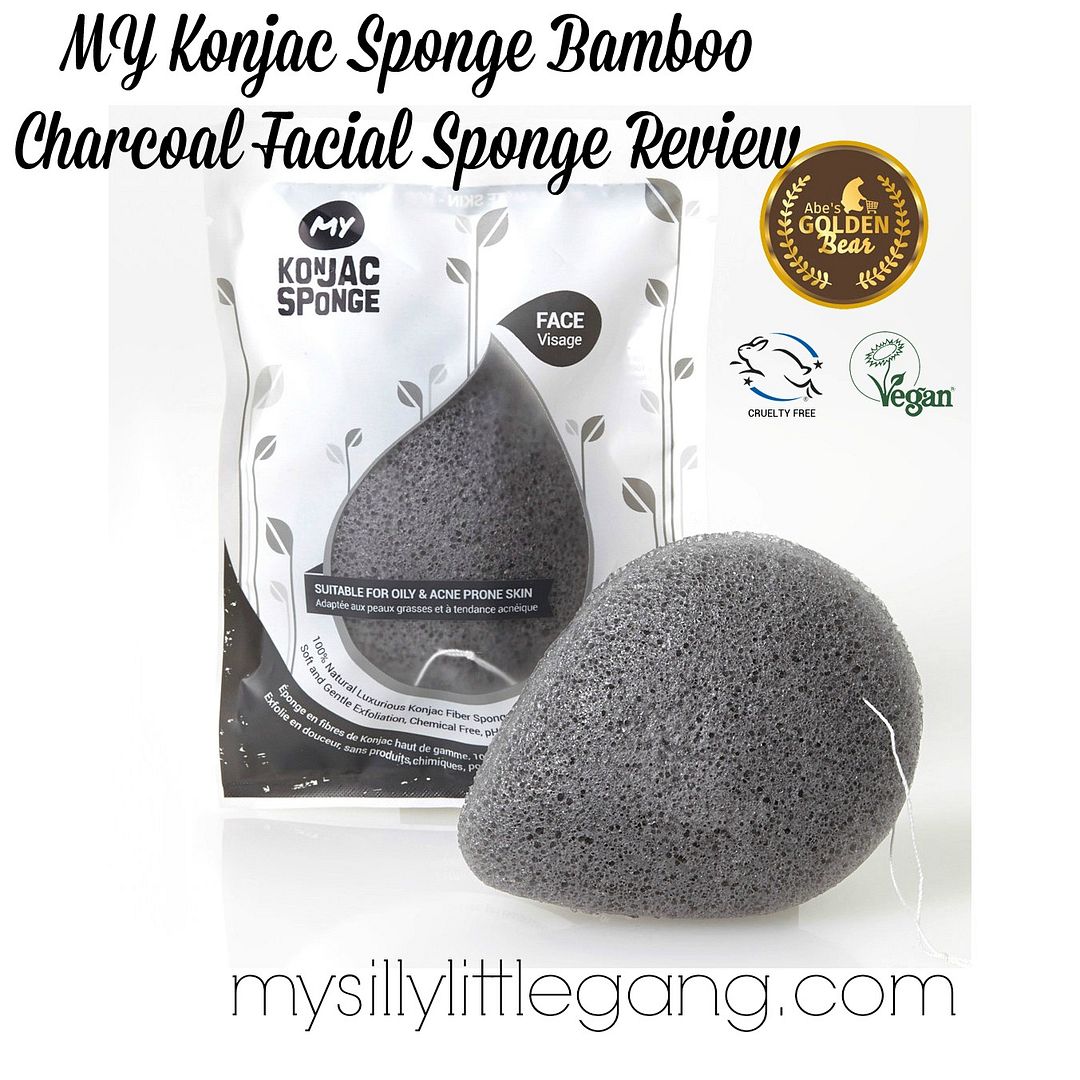 MY Konjac Sponge Bamboo Charcoal Facial Sponge.
I have tried several Konjac Cleansing Sponges and I really like this one. It brings a string attached to it so that I can hang my sponge up to dry when I'm done using it. The sponge itself is a nice large size. The sponge fits right into the palm of my hand. It feels really good when I massage my face & does not cause any of the redness or irritation like those gritty exfoliators. I have sensitive skin and I have not experienced any problems at all from using this product. I allow it to soak in warm water to soften it up and then I used it to clean my face in circular motions. Although it's hard and firm when it is dry or in the package, it is very soft on my face once it's soaked. I have read that you can use the sponge with or without cleanser. I have oily skin and I was having a problem with breakouts. This Konjac sponge has helped tremendously. Not only have my breakouts cleared up, my skin is feeling smooth and soft. I really love the results! I must say this sponge is amazing. It's soft enough to not irritate my skin yet tough enough to slough off the grime from the day at nighttime.
You can get this great Konjac Sponge on Amazon.

Product Description
MY Konjac Sponge is the highest quality konjac sponge in the market. Our products are proudly carried by Whole Foods Market, King's Food Market and major online retailers.
We would like to extend this opportunity for beauty enthusiasts to try and review MY Konjac Sponge – 100% natural konjac facial sponge with activated Bamboo Charcoal.
MY Konjac Sponge are made exclusively with the konjac fiber, a pure vegetable fiber taken from the root of the Amorphophallus Konjac plant.
Konjac plant, also known as konnyaku potato or elephant yam, is a plant that is native to eastern Asia.
Konjac root is rich in minerals, vitamins, and it has been traditionally used as a beauty treatment for a long time in eastern Asia.
MY Konjac Sponge is made to the very highest of standards, using the purest volcanic rock filtered water and food grade konjac. All of our products are hypoallergenic & fragrance free.
All of our products are never tested on animals, and they carry the Vegan Society logo as well as Leaping Bunny logo, the highest standard of cruelty-free status in the cosmetics industry.