Blount Bowls = Fresh & Delicious Meals under $6 @blountbowls
Blount Bowls = Fresh & Delicious Meals under $6
Recently Blount Fine Foods contacted me to see if I would like to try their Blount Bowls. These bowls are Asian Inspired and are ready in 3 minutes. I love Asian cuisine so I was excited to give them a try. The bowls arrived in a cooler because they are supposed to be refrigerated. I was happy that they arrived a little before lunch time so I had my first bowl that very day.
These bowls come ready-to-eat so they are perfect for on-the-go. I decided I was going to try the Coconut Chicken & Noodle first. The first thing I noticed when I opened the package was that the noodles are packaged separately from the broth. I also like that you can either eat them separately or together. I love ramen noodles together with broth so that is how I ate it. I was impressed by how easy these Blount Bowls are to prepare. All I had to do was removed the lid and film from the bowl. I added the noodles from the pouch, and stirred. Next I microwaved it for 2 minutes, gave it another stir, and microwaved it an additional minute. After these three minutes I took it out of the microwave gave it a final stir and enjoyed! Easy right? Keep reading to see what I thought about each flavor.
Coconut Chicken & Noodle
A zesty bowl of ramen noodles, chicken and bamboo shoots in a coconut curry broth with lemongrass and cilantro.
My Thoughts: This was my favorite flavor of the four that I tried! I was a bit unsure that I would like it at first because of the lemongrass. Other soups I've tried the lemongrass flavor is too intense. I loved that this wasn't the case with this bowl! It has a thick broth and such a nice balance of flavor. I also loved that it also has lots of crunchy vegetables, and plenty of chicken!
Chicken Ramen Noodle
A comforting bowl of ramen noodles, chicken, shiitake mushrooms and scallions in a flavorful chicken broth with soy sauce and rice koji.
My Thoughts: This bowl has large pieces of vegetable and chicken. The broth is rich, and satisfying, it tastes like it's been simmering all day.
Hibachi Chicken & Rice – gluten free
Sweet and roasted flavors of garlic, ginger, red onion and red peppers, simmered with tomatoes, chicken and long grain brown rice.
My Thoughts: This bowl had a hint of sweetness and was very satisfying and fresh tasting! It has a great scent and flavor. My hubby liked that it has a bit of a spice to it. I liked that the rice broke apart nicely and cooked into the broth well.
Vegetable & Rice – vegetarian/vegan and gluten free
A creamy coconut curry broth with lemongrass and cilantro, blended with long grain brown rice and packed with Asian vegetables including cabbage and bamboo shoots.
My Thoughts: This bowl was very flavorful! The rice seemed to be hard in its air tight package but after opening it and following the cooking instructions, the rice became soft and mixed perfectly into the broth.
Final verdict: All four flavors were a big hit in our home all are full of healthy veggies and (except for the Vegetable & Rice bowl) antibiotic free chicken. Another great thing that I really liked is that each bowl is less than 400 calories!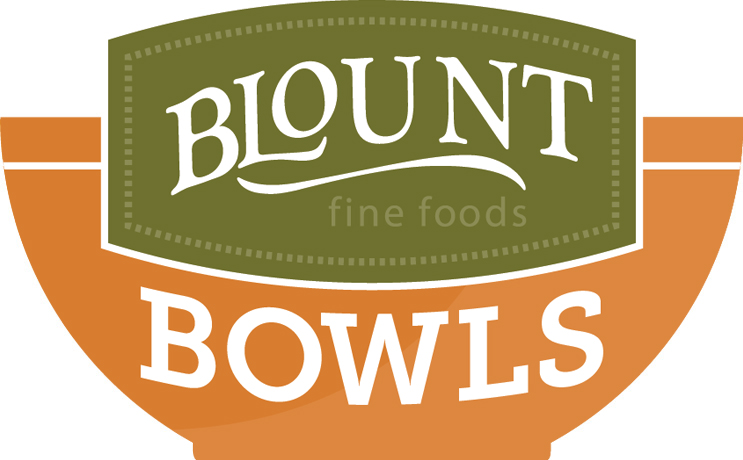 The Blount Family has been in the food business since 1880. Our product line includes refrigerated and frozen gourmet soups, sauces, side dishes and entrées for food service and retail. Blount's gourmet soups and specialty foods are made with the finest and freshest ingredients, handcrafted by our dedicated team through unparalleled customer collaboration. Our seafood background establishes us as the largest producer of Clam Chowder in New England and the largest manufacturer of Lobster Bisque in the country.
We also make a large variety of Beef, Chicken and Organic soups. For a more in depth view on Blount Fine Foods, visit Sea to Soup, a book which tells our company history.