Coffee & Chili Rubbed Steak Tip Skewers Recipe @CommunityCoffee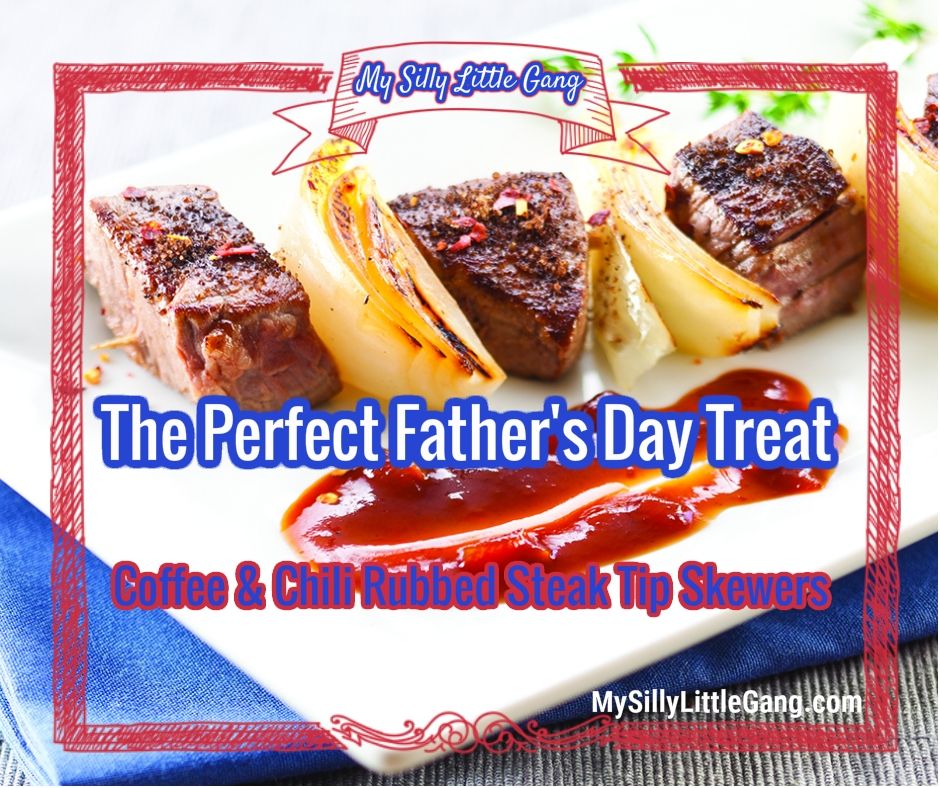 Coffee & Chili Rubbed Steak Tip Skewers Recipe
I have always heard about cooking with coffee but I had never had the chance to try it out. When I was asked by Community Coffee Co to share their Coffee & Chili Rubbed Steak Tip Skewers Recipe I knew my time had come to try it out.
This recipe is made using Community Coffee Co's Dark Roast coffee as one of the ingredients. I couldn't wait to try it out because as a drink we really like this blend. This dark roast coffee has a nice deep rich almost chocolate tone to it. I found it to be quite smooth. What my hunny really liked is that the taste continues as you drink the cup, and we found it to be very reminiscent of other dark roast coffees we've tested. We also liked that it has very little acidic or bitter after taste. We really like the Community Coffee Dark Roast Coffee K-Cups, they have a great flavor!
This is truly a delicious recipe and the perfect Father's Day treat! I hope you enjoy this recipe as much as we did.
Coffee

& Chili Rubbed Steak Tip Skewers
Serves: 10 / Prep: 40 mins / Cook: 9 hours
Ingredients
2 ½ pounds skirt steak
20 Skewers, metal or bamboo
4 tsps. Chili powder
6 tsps. Community® Dark Roast coffee
4 tsps. Dark brown sugar, tightly packed
2 tsps. Dry mustard
1 tsp. Cilantro, ground
1 tsp. Salt
1 tsp. Black pepper, ground
4 tsps. Garlic powder
Directions
1. Cut beef into ¼" to ½" cubes.
2. Here's where the kids can help! Carefully skewer 4 cubes onto each skewer.
3. In a small bowl, make dry rub by combining chili powder, coffee, brown sugar, mustard, cilantro, salt, pepper and garlic.
4. Evenly coat each steak skewer with dry rub.
5. Cook on charcoal or gas grill for approximately 6-10 minutes on medium-high heat, or sear in a cast iron skillet with a tablespoon of olive oil for approximately 7-12 minutes on medium-high heat.
6. Serve with Dad's favorite BBQ or steak sauce, and enjoy!
For more information, visit the Community Coffee Website or find the brand on Facebook, Twitter and Instagram.