Our Great Party With Help From Oriental Trading @OrientalTrading
Our Great Party With Help From Oriental Trading
After an extremely disgusting and long haul of the stomach bug, we were finally able to have my son's 12th birthday party last weekend. If you follow me on my Instagram then you know I was checking out Oriental Trading for the party decor. I love that I not only found the party decor, I found so much more! Let me show you everything I found.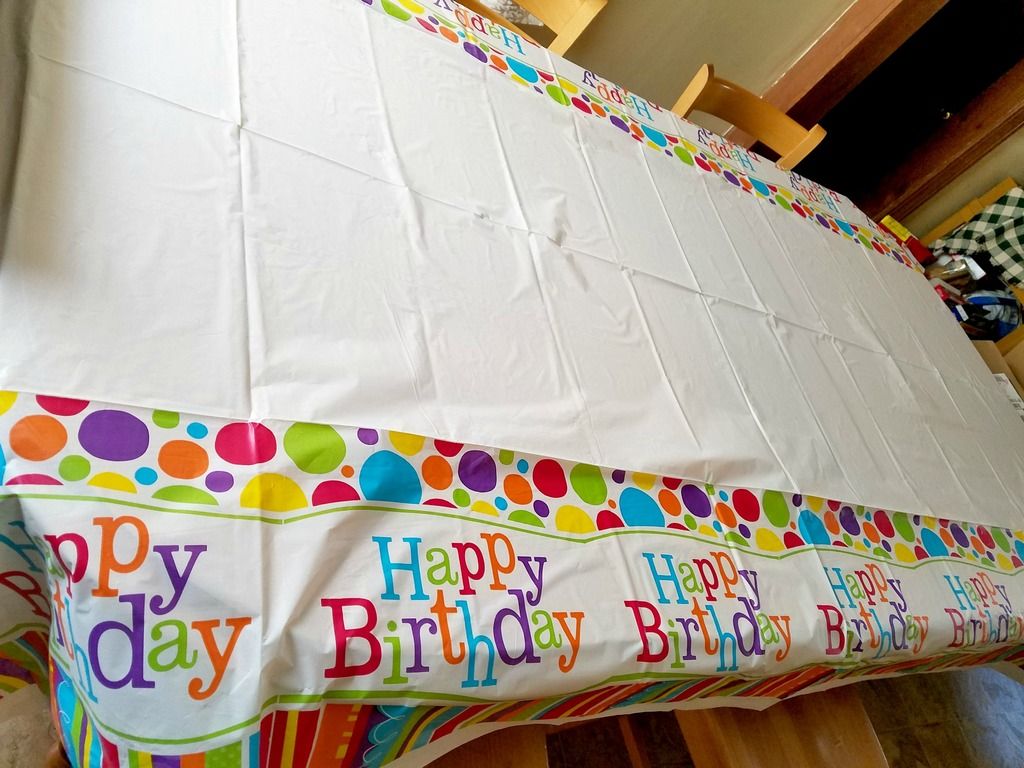 For starters take a look at this tablecloth. I'm sorry that the angle of the picture is weird, but this was truly the only way I could capture the size of it! I have a table that seats 6 and can be pulled to seat 10. Well that's exactly what we did and it still fit perfectly. This is the Bright & Bold Happy Birthday Tablecloth it's a plastic tablecloth that measures  54″ x 108″. I love how bold and beautiful the colors are! 
After finding the tablecloth online, I immediately looked at all it's matching items. I found these adorable dinner plates and dessert plates. These were such a great hit at the party. The dinner plates are a great size at 9″. The kids had pizza and these plates easily fit 1 large size. The adults had chicken wings, rice and salad. These dinner plates were great for that too. The dessert plates are the cutest plates I've seen for birthdays. I love that the shape is that of a balloon. The slices of cakes fit perfectly on these plates that measure 6 1/4″ x 7 1/2″. 
These were the napkins we used. They are also a part of the "Birthday Fun" line. I love how they match perfectly with everything! These particular ones are beverage napkins however they were perfect for little hands.  They are nice and thick and absorbent. 

This is the banner I chose and I am so glad I did. This is a very high quality 7ft long banner. It's double sided so it can easily be hung from anywhere and be seen on both sides. The strings it brings to hang it up by is a nice and this string with a decent length. Most banners we have previously purchased from other sellers are only one sided and kind of flimsy. This banner however is made from a thick and sturdy card stock. 
We bought regular cups for the adults and for the kiddos we got these adorable mini cups that have their lids and straws. Just like the rest of the decor these cups have balloons on them and nice and bright colors. These cups hold 6oz of liquid which is a normal serving size for the little ones. All the little ones absolutely loved them, I loved that they didn't leak!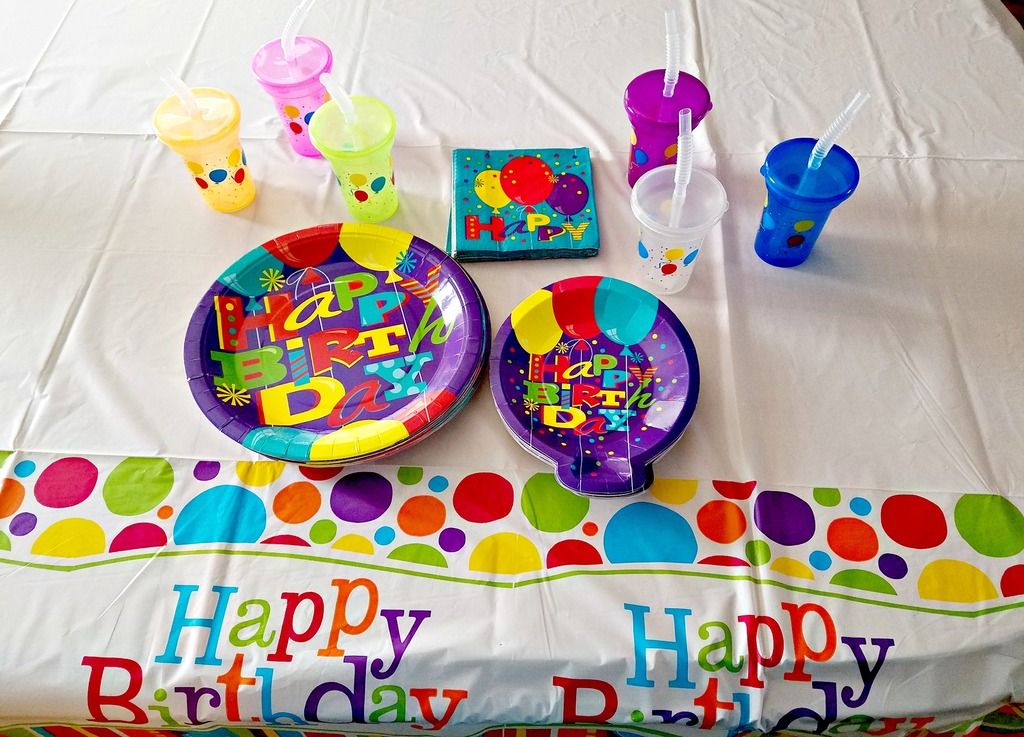 This is how the table looked set up so the kids could grab whatever they needed. I absolutely loved how it looked.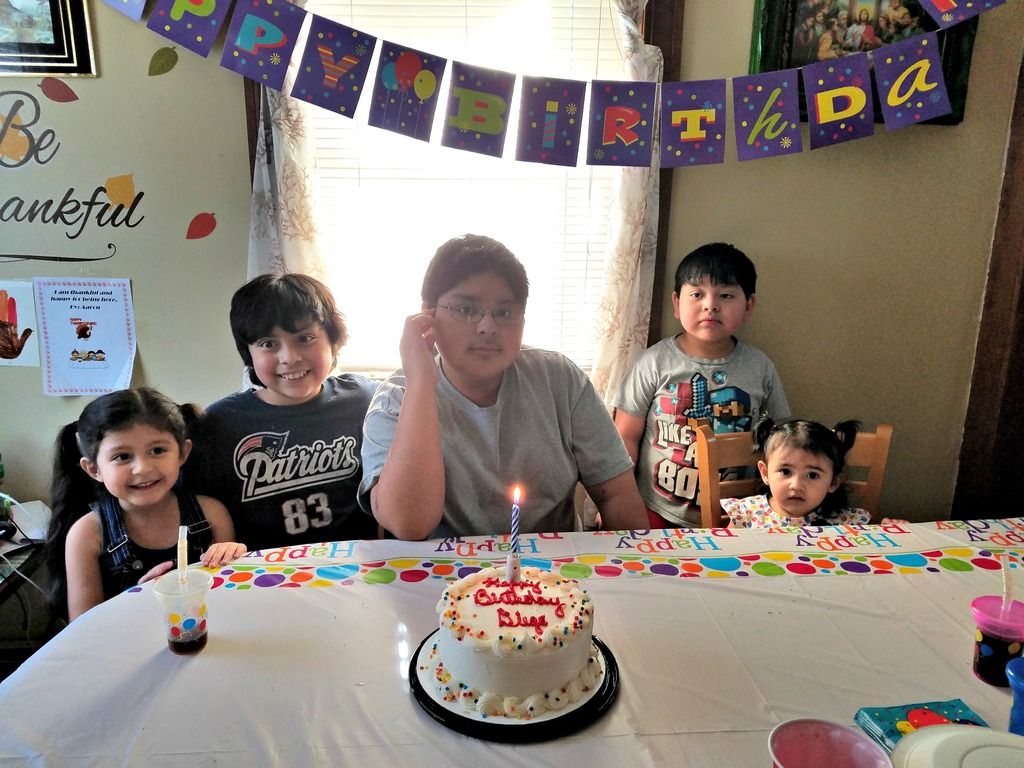 Here we are ready to sing and cut the cake. The poor kiddos look so tired from a long day of playing in the yard. But they're little faces lit up when they ate cake and received their favor boxes. As I mentioned above I also found them on the Oriental Trading website. They were absolutely adorable and a great size.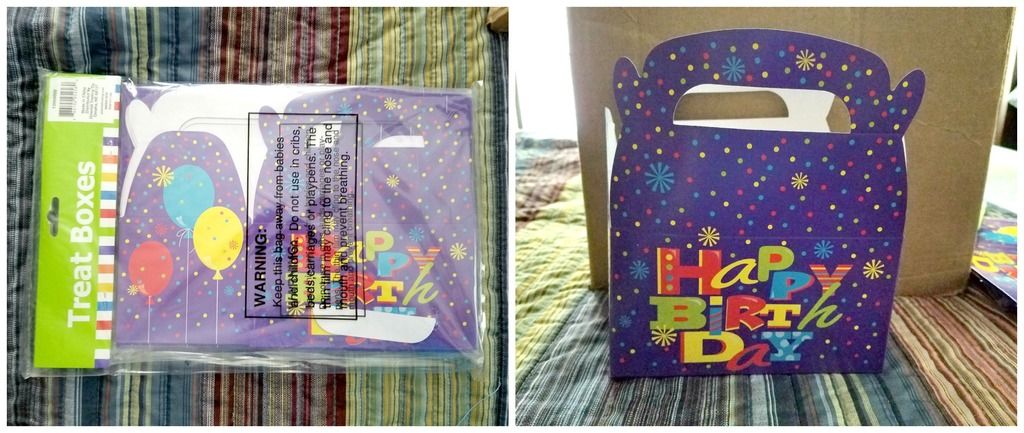 These come in a package of 12 paper favor boxes that measure 6″ x 3 1/2″ x 6″. To go inside these boxes I ordered this pack of Smile Face Novelty Assortment. 
This package has a great mix of fun toys. Keep in mind though that they do contain some small pieces so it's not intended for kids under 3.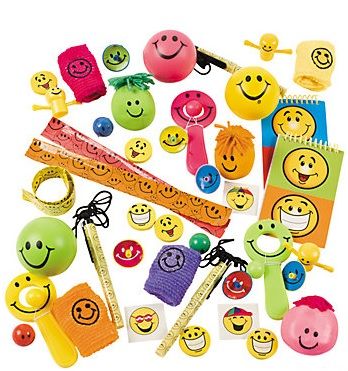 All of the kids absolutely loved everything included in this assortment.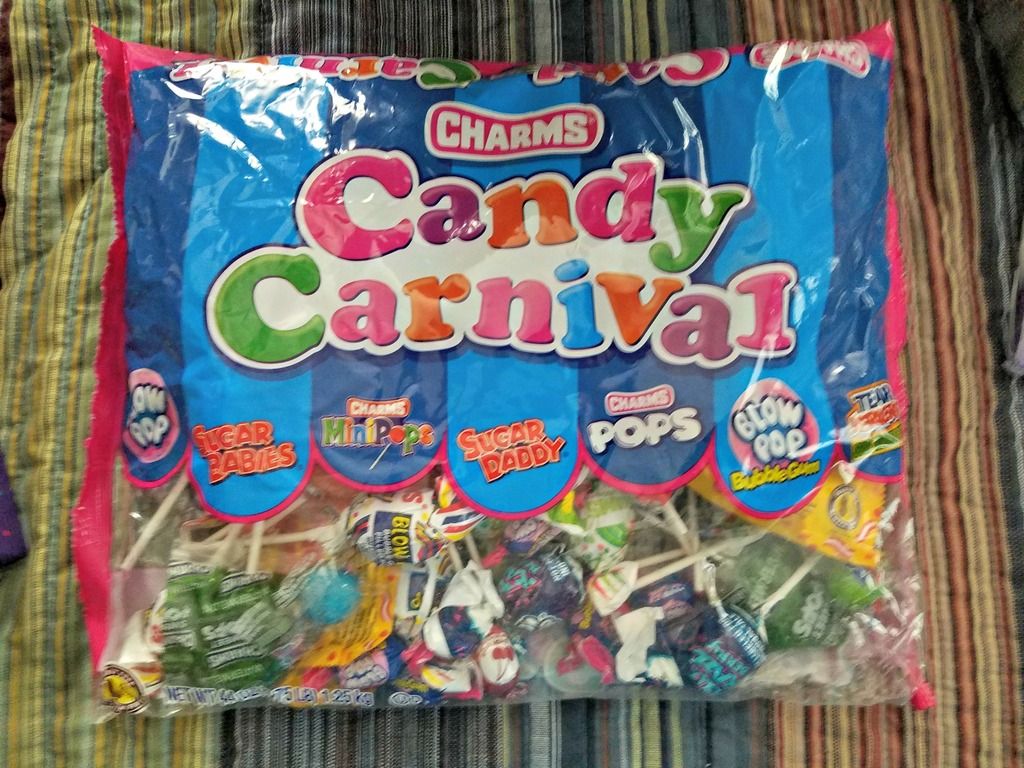 And what are party favor boxes with out candy? Nothing, so I ordered this bag of Charms® Carnival Candy. This bag has a great mix of candy, it has lollipops, blowpops, Sugar Daddy, Sugar Babies, and gum. 
All in all this was an amazing party, we all had a great time, the kiddos especially. I couldn't have done it without all the great things I found at Oriental Trading. I love how easy their website is to navigate and everything they have for any occasion! You should definitely check them out!