Go Ahead and Play with HOOT for Kids – Subscription Box Review
Go Ahead and Play with HOOT for Kids – Subscription Box Review
Here at My Silly Little Gang we love monthly subscription boxes. Especially when they are fun for the boys. Recently I heard about one called HOOT for Kids. I immediately had to check it out because HOOT for Kids is a monthly subscription box that delivers high-quality toys and books for children 0-6 years of age to your home. Each box is unique because it's a customized treasure box filled with toys hand-picked based on your child's age and developmental learning needs.

Born out of the belief that toys foster growth and developed by a team of pediatric occupational therapists. HOOT for Kids stands for Hands on Occupational Therapy. Getting your own Treasure Box is easy. You pick the plan (1 Box- $34.99, 3 Boxes – $98.97, 6 Boxes – $191.91, 12 Boxes – $359.88) and they will select quality toys that challenge and engage your child.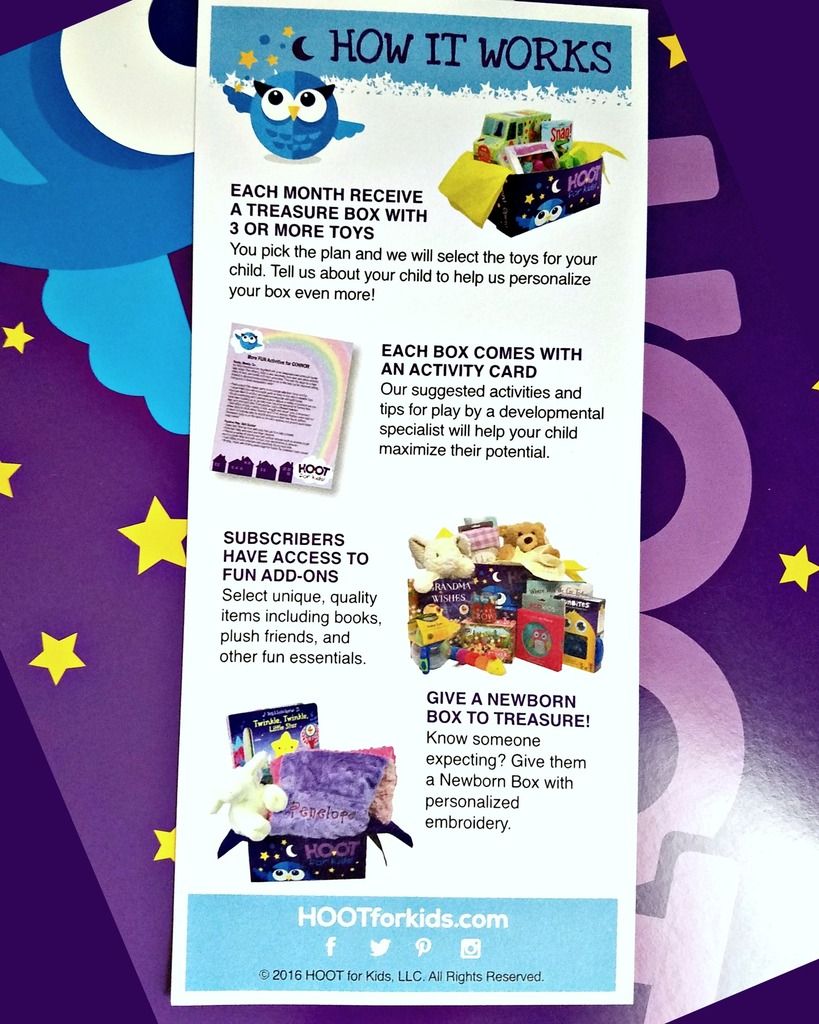 I really like that you can tell them about your child so that they can personalize the box even more. Each box is customized for your child with a minimum of 3 quality toys and an activity card designed just for your little one!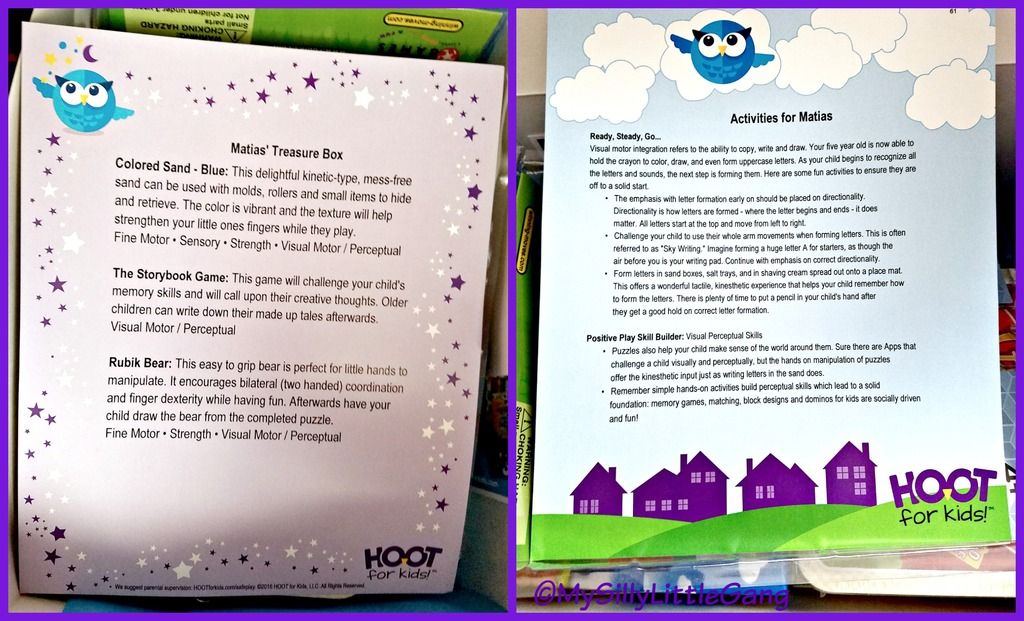 As soon as we opened our box, we found an activity card. On one side of it is a list of what is included in the box and a description of each item. On the other side it tells us how we can use what is included to both learn and play.
In our box we received three fun toys.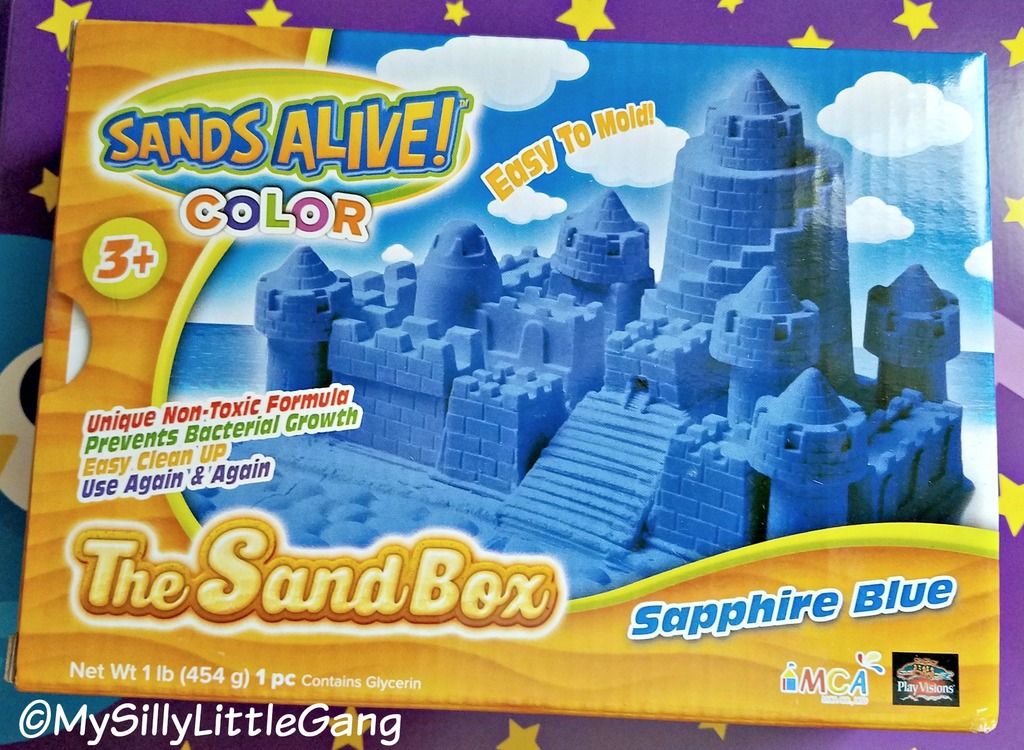 Sands Alive!
This is definitely Matias' favorite toy. It is such a fun product. It has the flows the way sand does, feels like dough, yet it's dry to the touch. Matias loves this stuff it provides hours of non electronic creativity. The blue did stain his hands while playing, but washed off easily. Clean up was a piece of cake, and he really enjoys playing with it.
Rubik's Junior Bear Cube
This is a really great toy for Matias. He loves to solve puzzles and this one is an easy on to solve. He gets so proud of himself every time he solves it.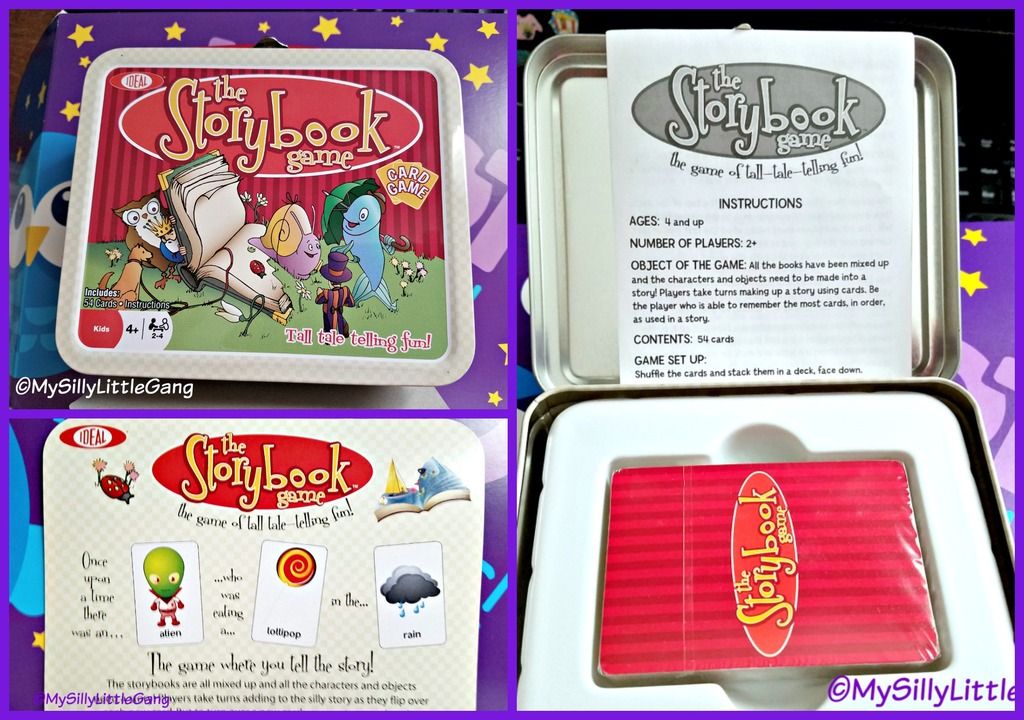 The Storybook Game
This was the first time we had heard or seen this game. I love that this is a game that everyone can play no matter what age they are.  You make up a story by adding cards. I love that you can let your imagination go anywhere. We recently pulled this game out at our latest family get together and everyone had fun even the grandparents.
Matias' first box from HOOT for Kids was a huge hit! I really appreciated the helpful activity suggestions, and Matias absolutely enjoyed playing with his new toys. I loved the curation of this box, and in my book that makes this subscription box definitely worth something.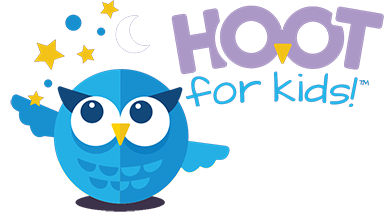 Order your child their very own HOOT for Kids box. Use code 5OFFBOX19 for $5 off!
Visit HOOT For Kids to subscribe or find out more!
Have you tried HOOT for Kids!? What have you liked about the subscription?