The Stuff of Family Life Book Review @janninmy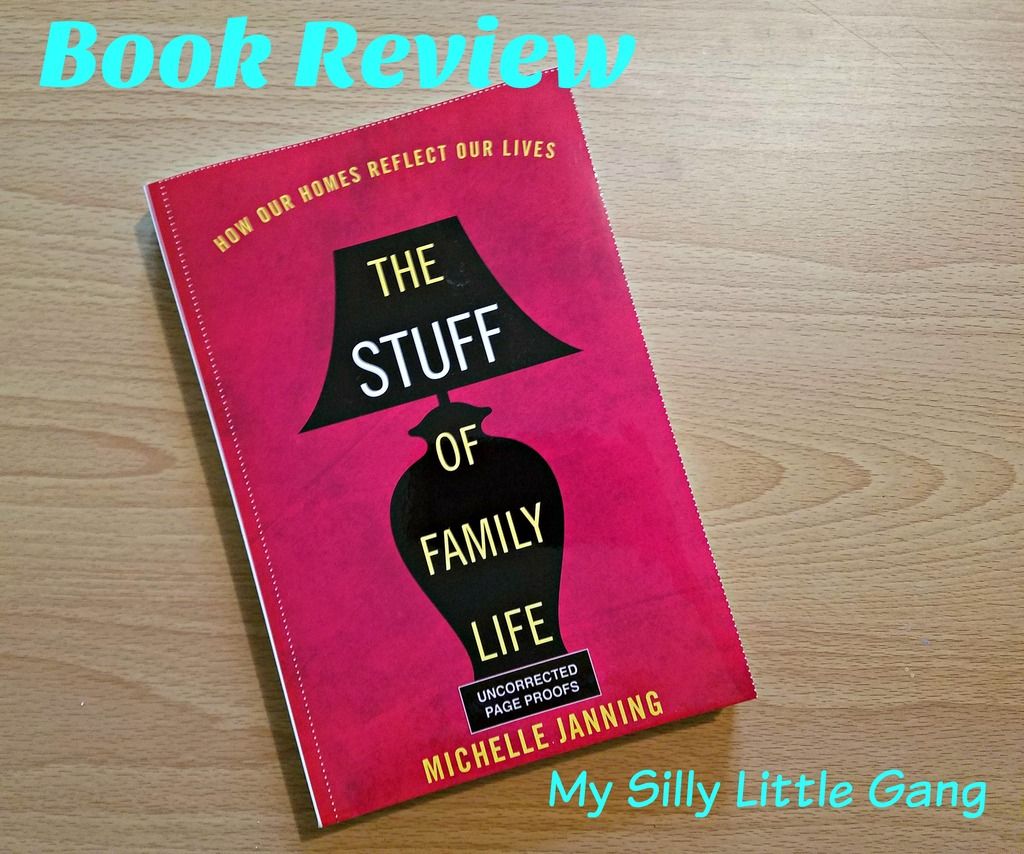 The Stuff of Family Life Book Review
Have you ever wondered if your underwear drawer could reveal anything about you? What if it could, what would it reveal? Did I make you think about how your underwear drawer looks like right now?
In her latest book, Michelle Janning's latest book, The Stuff of Family Life discusses how the material objects of our lives and in our homes, will look like to an anthropologist of the future. After having read this book, I will NEVER look at my things quite the same way again. I like reading books that make me not want to put it down. That was exactly the case with this book.

Not only did I not want to put this book down, it actually had me laughing at many points. It was funny how I could relate to many points in this book. It's a great book that you will enjoy. If you are looking for a nice summer read, I totally recommend it!
Order it now, so you can have it as soon as it's released later this month.

About the Book
In The Stuff of Family Life (May 15, 2017; ISBN: 978-1-4422-5479-4; Hardcover $34.00; 224 pages; Rowman & Littlefield), Sociology Professor Michelle Janning offers a timely look at how modern society and technology shapes our relationships and our lives. Like an archaeologist studying ancient civilizations through the things they left behind, Janning excavates contemporary life through our houses and possessions, from childhood stuffed animals and security blankets to retirement homes and senior living centers.
What does where you store old love letters say about their significance? Why do adults feel out of place in their childhood bedrooms? Janning takes readers through the stages of life – from dating and marriage to parenting and aging – that are usually kept behind closed doors. From online valentines to the growing popularity of "man caves," The Stuff of Family Life looks not only at what large demographic studies say about family dynamics but also what our lives—and the stuff in them—say about how we relate to each other.
Janning has joked, "I am not a sociologist who uses large national datasets to illustrate family life; I'm the sociologist who asks people to examine what's in their underwear drawers and living rooms to tell stories about their family life." Using amusing anecdotes, as well as drawing on pop culture, economics, interior design, gender studies and more, Janning combines the educational with the entertaining to make The Stuff of Family Life accessible to both casual readers and dedicated students of sociology.
About the Author:
Michelle Janning is professor of sociology at Whitman College. A board member of the Council on Contemporary Families, she specializes in family and gender studies and cultural sociology. She has conducted numerous community-based projects, given keynote presentations, and performed consultancies that have given her an even deeper understanding of the everyday lives of different types of families and have afforded the opportunity to make academic research accessible to a wide audience. Her work has been published in academic sources such as the Journal of Family Issues and the Journal of Divorce and Remarriage, and she has been quoted in popular media such as Women's Health and Real Simple.
You Can Find The Author On:
Visit The Publisher Rowman & Littlefield on: