PerfectShaker – Holiday Gift Guide Gift Under $25
PerfectShaker – Great Holiday Gift Under $25
My boys and I are huge smoothie fans! The only thing that we don't like is having to stir it so it doesn't separate. We don't mind it when we're at home, but sometimes when we're on the go it's just not possible. That's when PerfectShaker came to the rescue! PerfectShaker is a plastic tumbler that has a little metal spiral stirrer.
At first I did worry that it may leak, even though it's advertised as 100% leak free. But after having used our PerfectShakers for multiple weeks, I can assure you that it won't. I also like that compared to other shaker bottles, the tops feel much more secure when screwed in place. And I love that the lids snap closed very securely into the mouthpiece.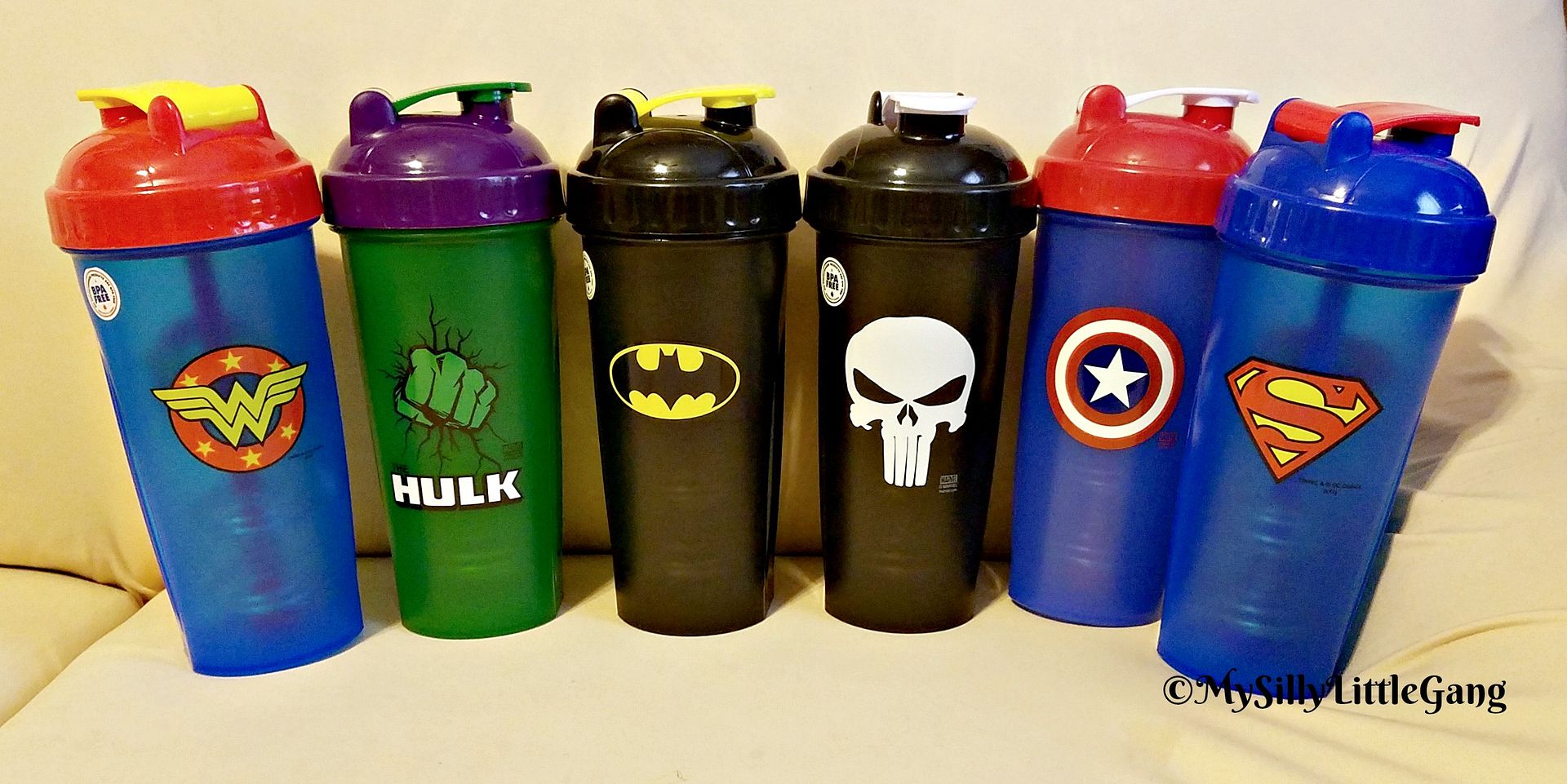 I keep my Wonder Woman PerfectShaker in my bag (which often gets tossed around), and the bottle has held up exceptionally well! I've had others crack or lose the tightness in the lid or top, and have had a huge mess to deal with. But not with these bottles! I admit sometimes I have so much to carry that I've even dropped it once or twice. And to my surprise there hasn't been any explosions or cracks. Which is amazing and speaks well of the design and integrity of the product.

Now that I've covered how well built they are, let's talk about what's on the inside. PerfectShaker has this blending system that's unlike anything I had previously seen. As you can see in the picture above, there is a rod that runs down through the bottle with a spiral blender attached to it. We really like this feature for two reasons.
One, it doesn't take any effort to keep even the thick shakes blended. My hunny uses his for mixing his protein shake for the gym and absolutely loves it!
Reason two is that it blends while you drink. The blender runs up and down the rod it's on, so as you tilt the shaker back to drink, it offers blending with each sip. He loves it because that means no clumping at the mouthpiece, or in his mouth!
Other great features are:
PerfectShaker is BPA free.
It's dishwasher safe.
Even if you don't have a dishwasher it's design makes it easy to clean.
It has a wide mouth piece.