LEGO KidsFest Hartford CT Dec 2-4 #LEGOKidsFest
LEGO KidsFest
®

is coming to Hartford, CT, December 2-4! (Giveaway Below)
Back in 2013 we were lucky enough to go to the LEGO KidsFest in Hartford CT! We had such an amazing time! You can read all about our fun time here. We saw so many great things, played with other great LEGO® creations and of course the HUGE pile of LEGO!
We are super excited to find out that LEGO KidsFest will be returning to Hartford CT this December. Which of course we can't wait to visit. The boys are ecstatic about going and checking out all the new things they will have.
The LEGO KidsFest is a traveling LEGO extravaganza featuring millions of LEGO bricks and dozens of hands-on, educational, and fun building activities for all ages. It features dozens of life-sized LEGO models and displays, LEGO building areas, the Big Brick Pile, race ramps and more, all covering more than three acres of space.
Events have been selling out in prior cities … get your tickets early! Get more details here! 
Award-winning LEGO KidsFest comes to to Hartford CT

New activities, popular favorites featured in interactive event running Dec 2-4, 2016
The award-winning LEGO KidsFest New England comes to the Hartford CT Convention Center from Dec. 2-4, 2016.
Those who attend can expect hands-on building, creative experiences and one-of-a-kind activities. Children of all ages and builders of all skills and levels are welcome.
LEGO KidsFest features dozens of new activities and popular favorites on the three-acre show floor.
New activities for this year's visit include LEGO Mindstorms, LEGO Movie, LEGO Disney Princess, the Mixels, a LEGO Superheroes area and more.


Once again, show-goers can enjoy the LEGO Model Museum, Race Ramps, Creation Nation, Construction Zone, LEGO DUPLO, LEGO Retail store and LEGO KidsFest Marketplace, the Big Brick Pile, LEGO Ninjago and more.
"We're thrilled to be returning to the New England area," said Vince Rubino, Events Manager for LEGO Systems, Inc. "We've got a host of new activities as well as some areas we know are very popular with our fans. Not only will families create some new memories at the show, they'll get another chance to flex and showcase their building skills. This event is a must for the true LEGO fan."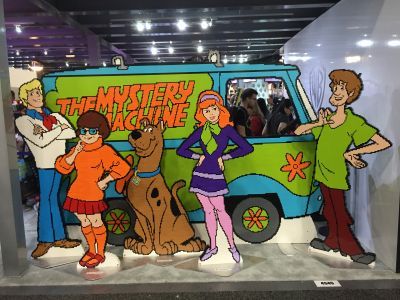 Five sessions – all identical and 4 1/2 half hours in length – are held at each tour stop.
LEGO KidsFest tickets can be purchased at www.LEGOkidsfest.com. Tickets are $19 for the Friday and Sunday afternoon sessions, and $22 for both sessions on Saturday and the Sunday morning session.
On tour since 2009, previous LEGO KidsFest tour stops have included major cities such as Chicago, Boston, Dallas, Atlanta, San Jose, Cleveland, Richmond, Phoenix, Portland and more.
Now For The Giveaway!
One of MY followers will win (2) tickets to for the opening night session on Friday, Dec 2 2016 (4-8:30pm). I encourage you to LIKE and Follow LEGO KidsFest on Facebook, Twitter and/or Instagram for all the latest ticketing updates as this event has been selling out in prior cities. Must be 18 to enter, 1 entry per day allowed, random drawing by USFG!
Winner will be randomly chosen by USFG on and announced on my Blog and notified via email.