Halloween Inspired Recipes & Treats #FamilyFun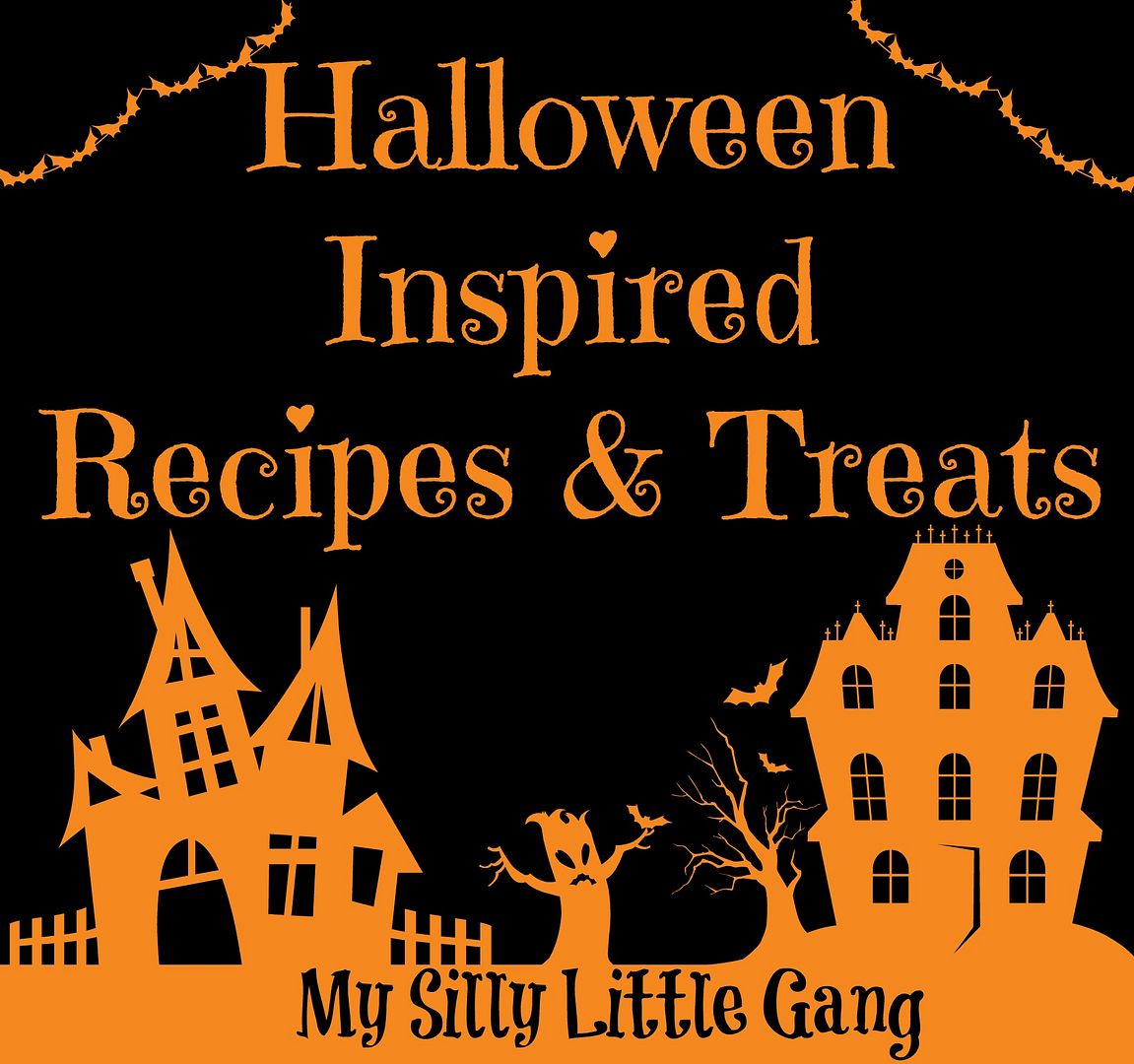 Halloween Inspired Recipes & Treats from FamilyFun Magazine
My boys love Halloween! Although for the younger two it can sometimes be a little scary. What I do to make it less scary is to make it fun. I decorate the house for them and make them special treats and goodies. FamilyFun Magazine is a wonderful place to find great ideas for both recipes and crafts. I love collaborating with them to bring you lots of great recipes and ideas! 
This time FamilyFun Magazine reached out with Halloween recipes for you. I hope that you enjoy them as much as I do. 
Apple Lollipops!
Made with a melon baller, these tiny treats capture all the fun, flavor, and spirit
of the season. Plus, they're the perfect size for little hands.
What To Do
Line a couple of plates with parchment paper (you'll need these for chilling the pops), then peel several Granny Smith apples. Use a melon baller to scoop out mini apple "balls." Pat them with a paper towel, getting them as dry as possible. Insert a lollipop stick and get ready to dip! (Be sure to pat dry again before you dunk.) Our top flavor combos:
1. Turtles
Dip apples in melted chocolate. Place on the parchment paper–lined plate and chill in the fridge for 10 minutes until set. Melt chewy caramel candies (we used Kraft's) according to package directions, adding water to thin as necessary. Let cool slightly—piping hot caramel will melt the chocolate—then spoon over the apples. Immediately press chopped pecans on top. Chill for 10 minutes more.
2. S'mores
Microwave marshmallow crème (like Marshmallow Fluff) at 50 percent power for 30 seconds, then dip apples. Chill for 10 minutes. Drizzle apples with melted chocolate and then roll in graham- cracker crumbs. Chill again for another 10 minutes.
3. Confetti
Dip apples into melted white candy melts. Immediately roll in rainbow sprinkles. Chill for 10 minutes.
4. Peanut Butter Cup
Microwave together 1⁄2 cup peanut butter chips and 1 Tbs. butter at 50 percent power for 30-second intervals, stirring between each, until just
melted and smooth. Dip apples. Chill for 10 minutes. Dip apples in melted chocolate. Chill for 10 minutes more.
5. Cinnamon Spice
Dip apples in melted white candy melts and immediately sprinkle on cinnamon sugar. Chill for 10 minutes. Melt chewy caramel candies according to package directions, adding water to thin as needed. Spoon the caramel over the apples. Chill for 10 minutes more.
These are best enjoyed the same day!
Cyclops Skewers
Halloween can be healthy too! Thread segments of fruit (we used pineapple, kiwi, watermelon, strawberries, and clementines) onto 4-inch bamboo skewers; push on a melon ball last. Press in mini chocolate chip pupils and carrot strip antennae.
Peeper punch
Add ½ tsp. water and a blueberry into the wells of a cake-pop pan. Freeze. Cover with water, and freeze again. Pair with your favorite punch.
Bark With A Bite
This treat comes together fast: Melt a package of candy melts according to package directions, then spread onto parchment paper. Press in various candies; let cool. Break to serve.
One package makes about nine servings.
Cereal Balls
Ingredients
3 Tbs. butter, plus extra
1 (10-oz.) package marshmallows
(or 4 cups miniature marshmallows)
6 cups cereal (like Fruity O's)
Candy eyes Prepared frosting
Directions
1. In a large saucepan, melt the butter over low heat. Add the marshmallows; stir until melted. Remove from heat.
2. Add the cereal and stir until well coated.
3. Use a buttered #12 scoop (1⁄3 cup) to portion out balls, then round them with oiled hands. Place
on parchment or wax paper to set.
4. Glue on candy eyes with frosting.
Pasta Pie
Ingredients
1 (16 oz.) package rigatoni
2 Tbs. olive oil
1 cup grated Parmesan, divided
2 (24 oz.) jars pasta sauce
1 cup shredded mozzarella cheese
2 to 3 mozzarella cheese sticks, sliced into ¼-inch rounds
Black olives
Directions
1. Heat the oven to 400°F. Cook the pasta according to package directions; drain. Mix in 1 Tbs. olive oil and let cool.
2. While the pasta is boiling, brush the inside of a 9-inch springform pan with olive oil. In a separate bowl, mix ½ cup Parmesan with the sauce.
3. Add remaining Parmesan to the rigatoni and toss until the pasta is coated.
4. Tilt the pan against a pot or bowl, then layer the pasta into the pan until it is filled. Adjust as needed so that they stand on their ends, then set the pan on its bottom. Pour on half the sauce, and cover with plastic wrap. Then tap the pan on the counter to work the sauce inside the pasta.
5. Remove wrap, add remaining sauce, and bake for 15 minutes. Remove; top with shredded mozzarella.
6. Bake 15 minutes or until the cheese is golden. Remove, add mozzarella rounds, and put back in for 2 minutes or until they are just barely melted.
7. Slice ends from olives (or punch with a straw). Press olives into the melted cheese. Allow the pie to rest for 10 to 15 minutes, then remove the outer ring and slice to serve.
Centipede Bread
Place prepared French-bread dough (we used Pillsbury) onto a parchment-covered baking sheet, curving it as you go. Poke chow mein noodles into the sides and add black olive circles for eyes. Brush with olive oil; bake per package instructions.
FRANKen-Dip
Combine 2 cups shelled edamame, 2 tsp. soy sauce, 2 tsp. sesame oil, 2 Tbs. neutral oil (like canola), 2 Tbs. rice wine vinegar, ½ tsp. grated fresh ginger, and 1 garlic clove in a food processor, adding a little water if necessary. Garnish with black sesame seeds and serve with blue corn chips, rice crackers, and more.