FabFitFun 2016 Fall Box Unboxing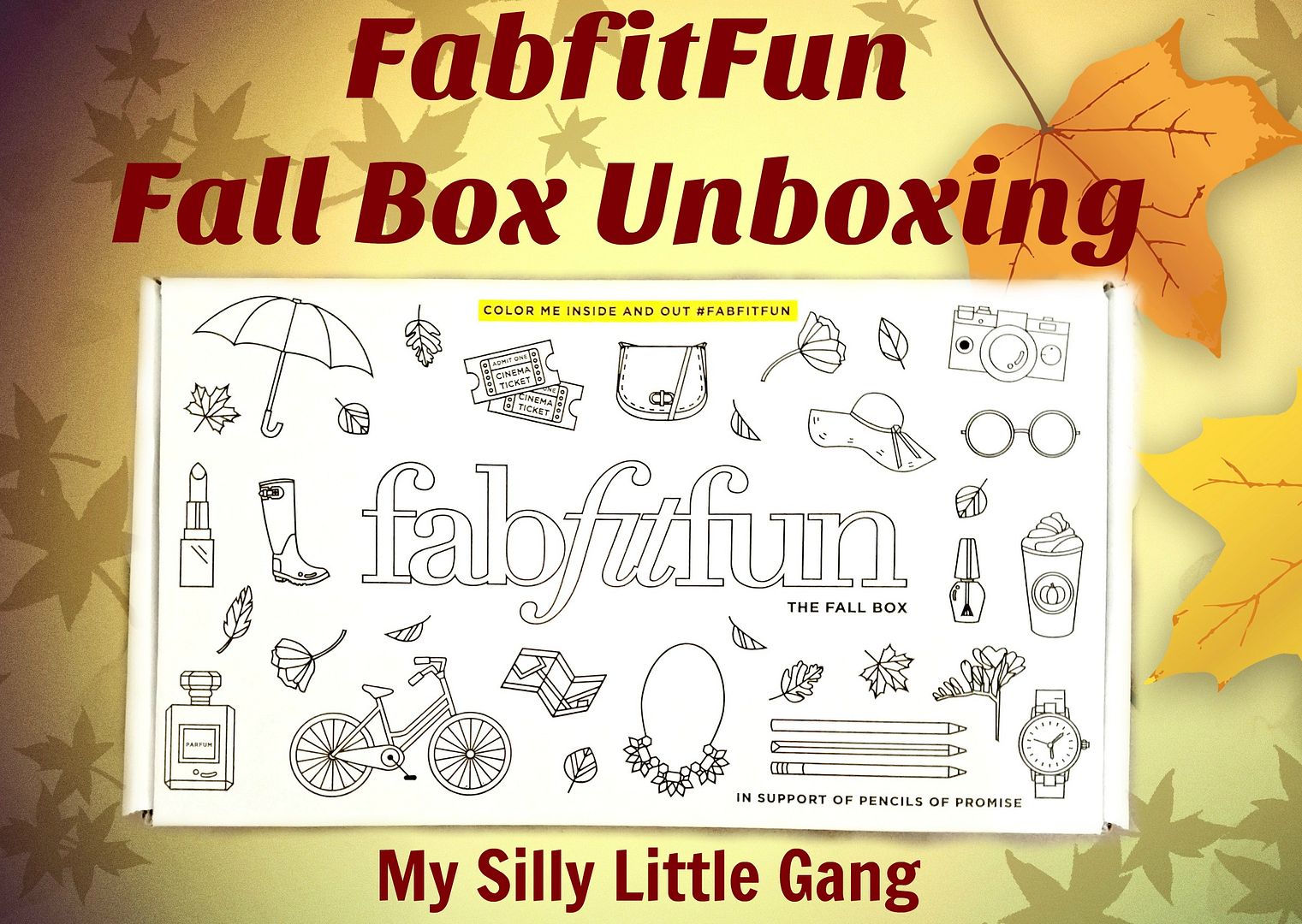 FabFitFun 2016 Fall Box Unboxing
I love getting my FabFitFun Boxes! I've been getting my boxes for 3 years now and have never been disappointed. This box however I think is one of my absolute favorites! I am so excited and happy to show you what came inside my FabFitFun 2016 Fall Box. 
Just in case you are wondering the FabFitFun Box is a quarterly subscription from FabFitFun.com. Each season they send you a box of $100+ worth items in categories like beauty, fashion, and fitness.
The first thing I saw and took out was the Modcloth Loch & Key Scarf. (RV $34.99)
I absolutely loved this blanket scarf! It's huge and soft and unbelievable comfortable. I love how there are so many different ways to wear and use it. FabFitFun let their Select Members (these are the annual subscribers) select which of 4 variations they wanted to receive. I loved all the colors, but I love to be surprised so I din't make a choice. I received this blue and green one and I love it!
Next up were these Toesox Toeless Fitness Socks. (RV $18)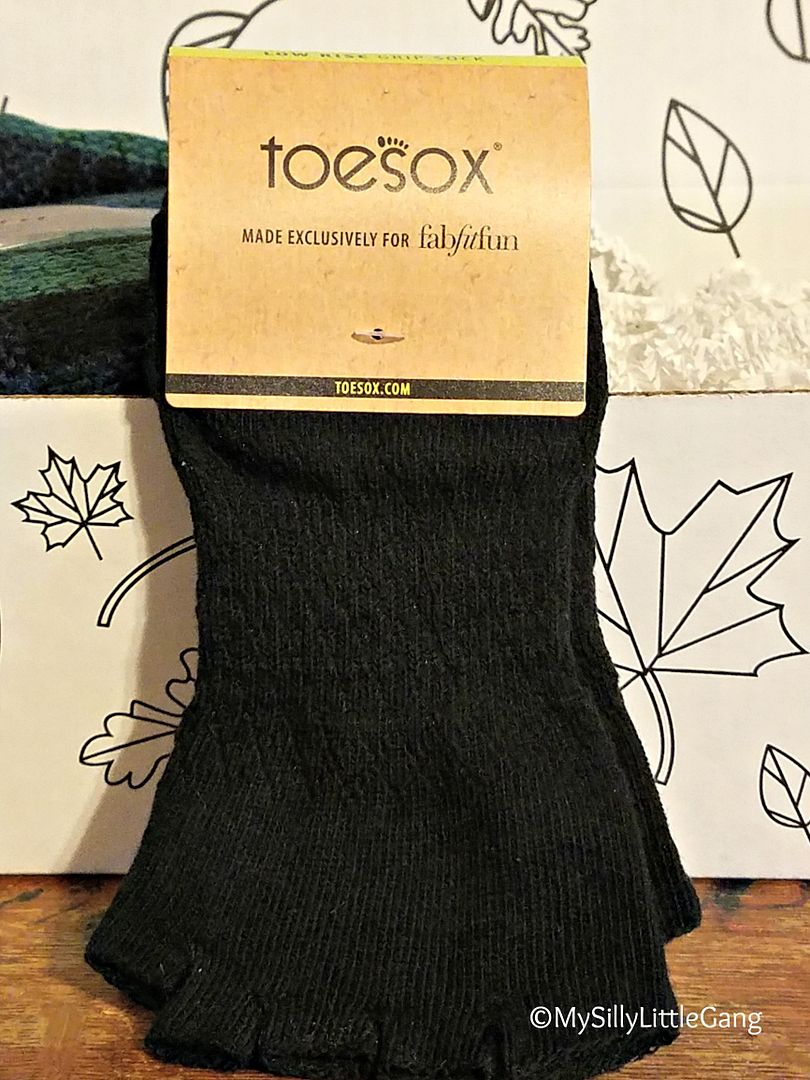 These toeless socks are great for any fitness activity that works with bare feet. You know the ones: yoga, pilates, dance, etc. Honestly though I am going to use them for when I get my pedicures in the winter. They will keep my feet warm and won't smudge my polish. 
Next was the Pure Cosmetics Nude Collection Eyeshadow Palette (RV $50)
This was my second favorite thing in the box! I'll show you my 1st favorite further down. This pallet is amazing! The nude colors are perfect for the fall season. This palette is free of parabens, sulfates, fragrance, and triclosans, and it's cruelty-free! This palette has a great mix of matte and shimmer shadows. The blending brush works perfectly, and the colors are absolutely gorgeous! 
The next thing I took out is the Skin Laundry Restoring Night Serum. (RV $50)
This night serum is clear and doesn't have a scent that I could tell. I really liked how well and quickly it absorbed into my skin. I also really like how soft & moisturized it leaves my skin. This serum is designed to "help improve the overall appearance of skin brightness, smoothness, tone, texture and elasticity." 
Another thing I absolutely loved in this box was the The Created Co. To-Go Coffee Mug. (RV $19)
You may already know how much of a coffee addict I am.  So this cup was right up my alley! I love the contrast of the gold on the black. This cup was another product where the select members could choose if they wanted the "Joy comes in the morning" or the "Good morning gorgeous" cup. I didn't choose because I like getting surprises, as you can see in the picture above I received the "Joy comes in the morning" cup. I really like it because I always makes me smile when I read the quote. 
Okay so remember when I said I would tell you about my absolute favorite? It is the Spongelle Bulgarian Rose Body Wash Infused Buffer (RV $16)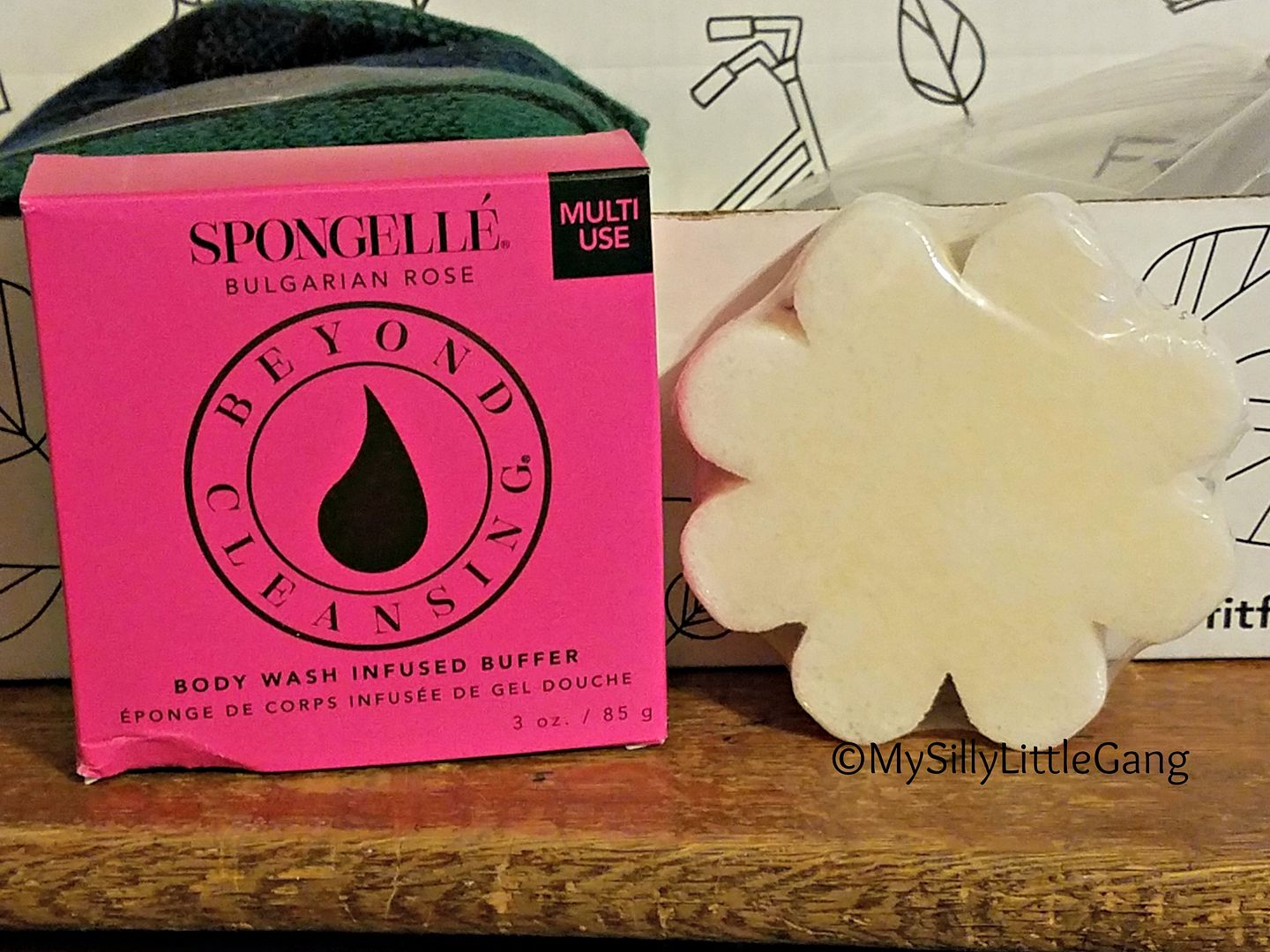 This buffer exfoliates and cleanses at the same time. Most of all what I love about it is how amazingly wonderful it smells! I would love for you to be able to smell it. It also leaves my skin feeling soft and smelling amazing. I am going to have to order many more of these.
Next up is the Mullein & Sparrow French Lavender Body Oil (RV $18)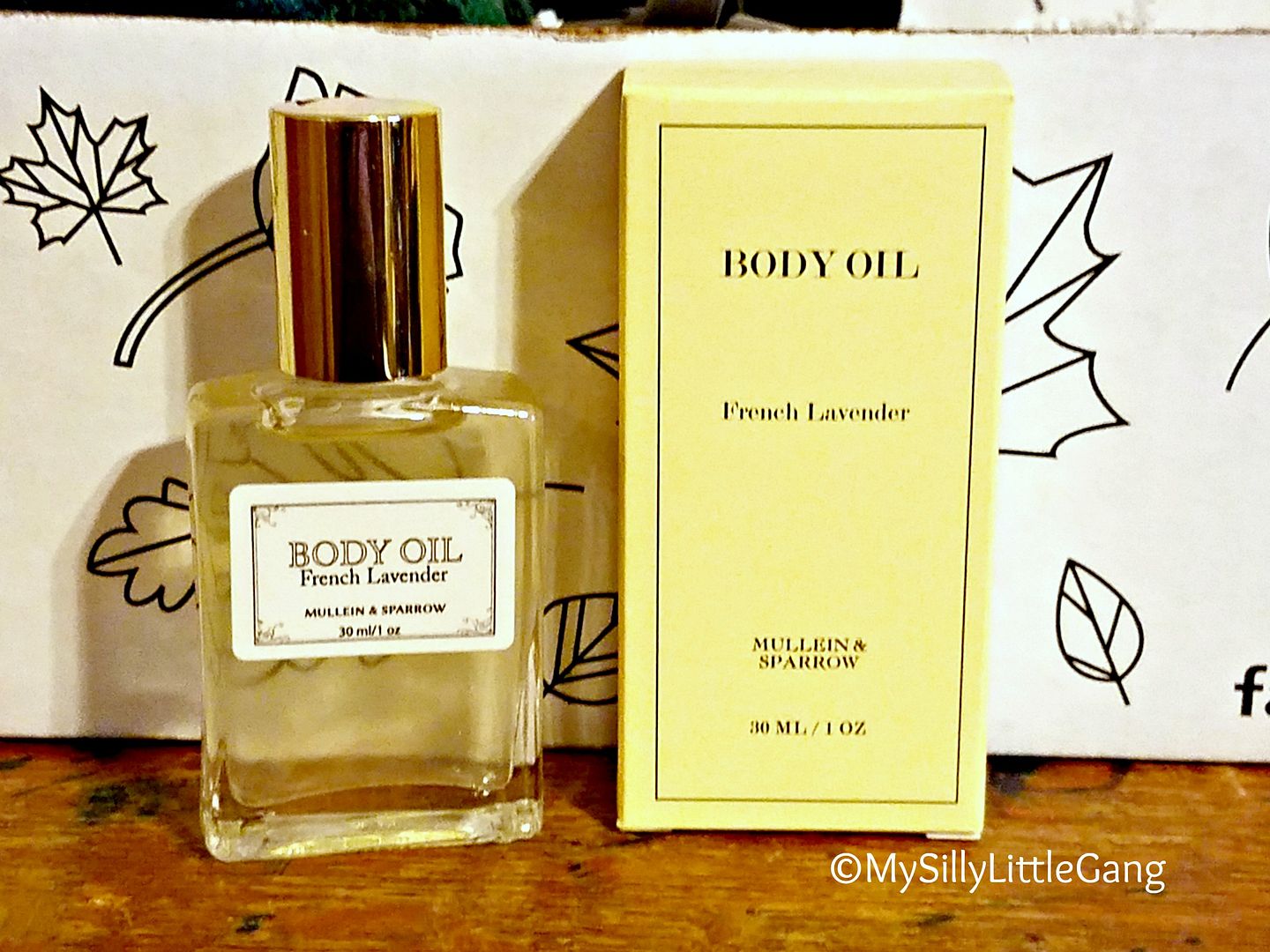 This body oil is light, smells amazing, and it's made with organic ingredients. I like that the packaging is very elegant.
There is also The BrowGal Brow Gel (RV $20)
I haven't had the chance to try this brow gel out yet. But I can't wait, I have heard so many great things about it! 
You may also know that I love to color. It's a great way to unwind at the end of the day. This box fed my love to color by including a FabFitFun Coloring Book & Colored Pencils. (RV $14)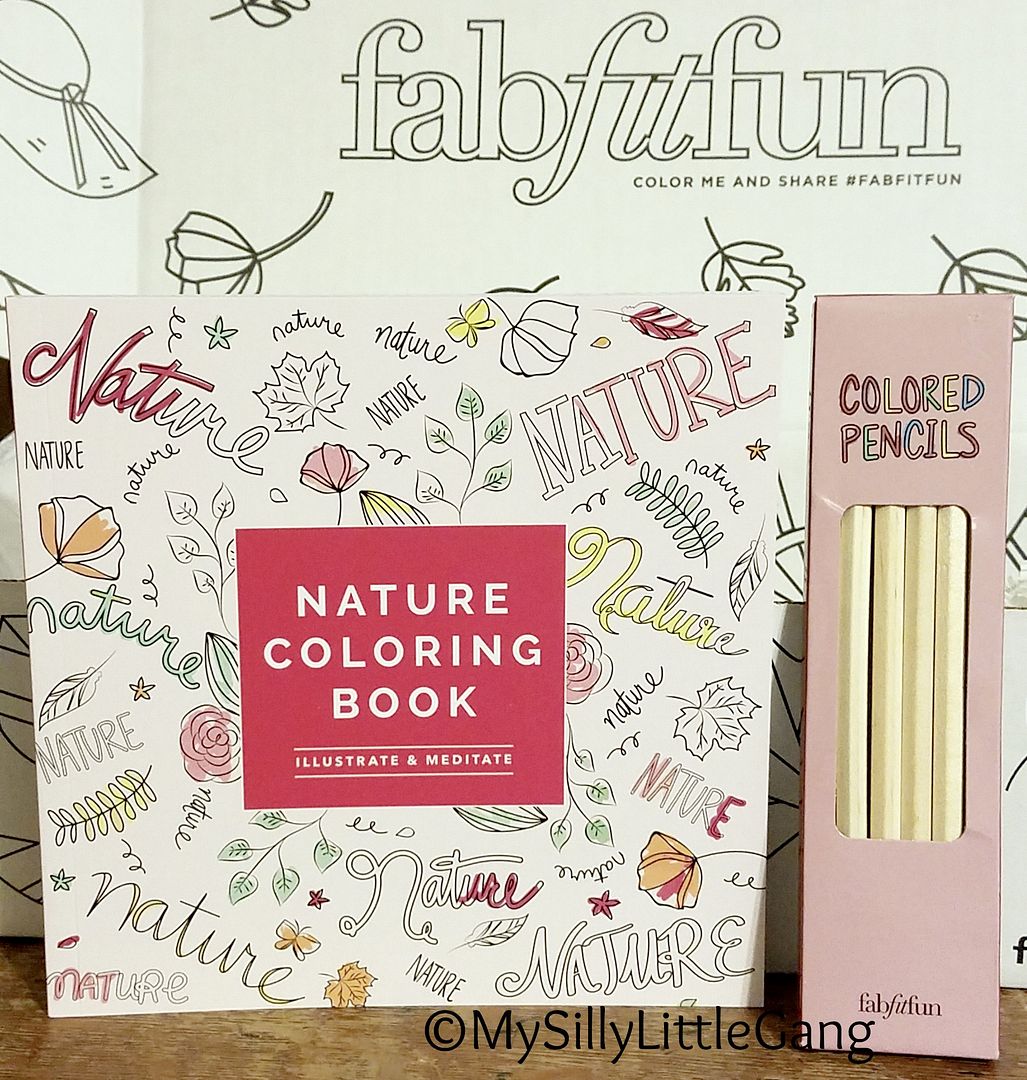 This was the 3rd item Select Members were able to choose. They had the option of either the "Nature Coloring Book" like the one I received or the "Things Coloring Book". All of the illustrations were very cute and absolutely matches the theme of the box. As for the pencils, FabFitFun has partnered with Pencils of Promise for this collaboration. You can learn more about Pencils of Promise here. 
FabFitFun likes to put  bonus sponsored items in their boxes! Which I totally love because I love getting extra goodies. Another great thing is that these sponsored items are separate from the total value of the box.
In this box my sponsored items were:
Cottonelle Fresh Care Wipes. I received a 42 ct box. I absolutely loved the design of the packaging! 
I also received a .5 oz Secret Outlast Xtend Clear Gel Completely Clean Deodorant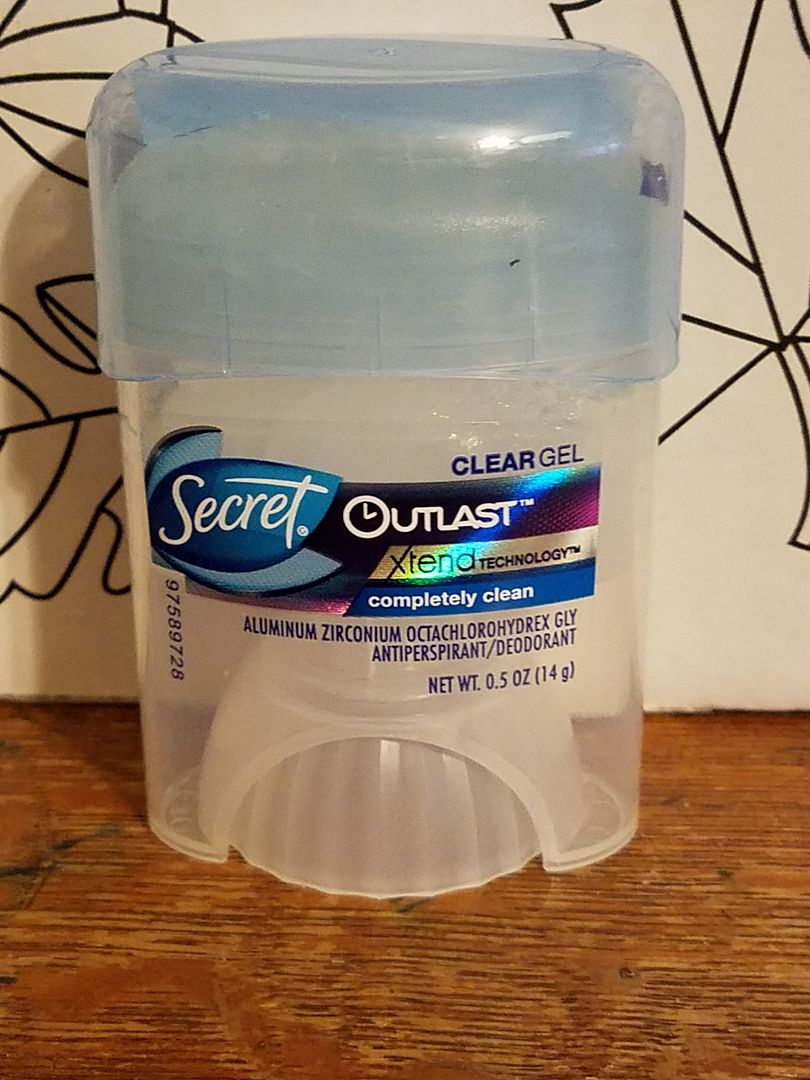 I have always liked Secret deodorant and I can't wait to try this one out.
As you can tell I loved every single thing in this box! This box has a total retail value of $239.99 and that's not counting the sponsored items. 
Now You Can Save $10 Off Your First Box with coupon code SILVIE!
What do you think of all the great goodies in this box?