Soufeel Bracelet & Personalized Charm Review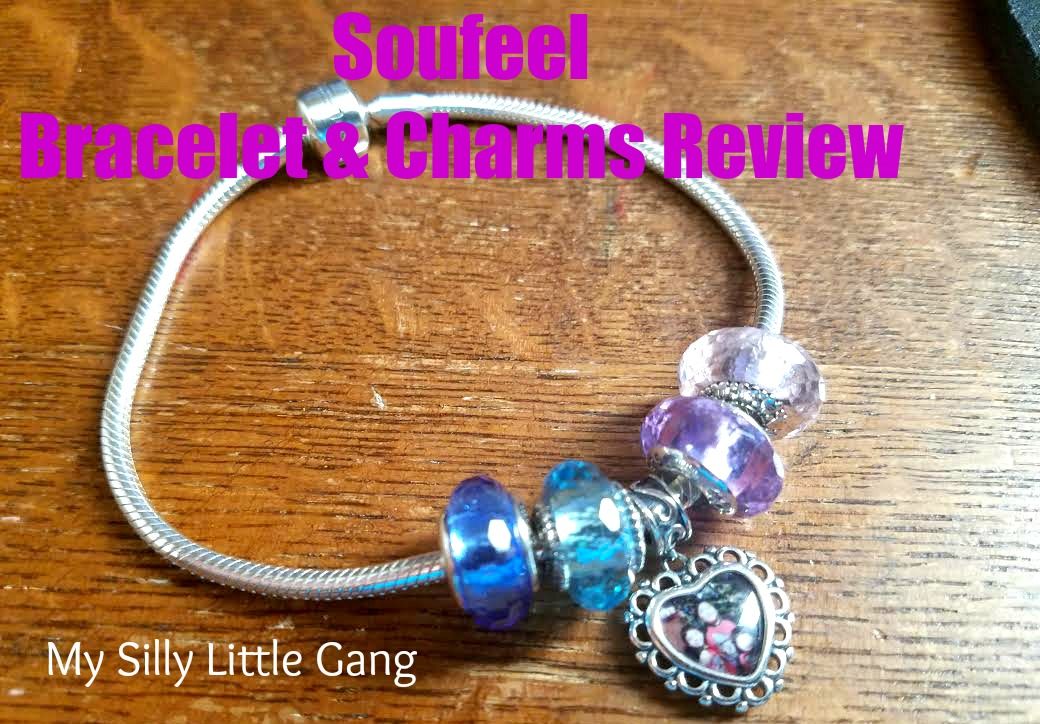 Soufeel Bracelet & Personalized Charm Review
Last year was the first time I heard about Soufeel and I when I got my bracelet & charms I fell in love. If you would like to read that review, you can check it out here. When I was asked to work with Soufeel again I was beyond excited!
This year Soufeel is promoting their personalized photo charms! These charms come in a variety of shapes and some have the options to engrave. This year for my bracelet I chose 4 of Soufeel's Murano Glass beads and a dangling personalized heart charm. 
To personalize my heart charm I picked out last year's Christmas picture of the boys. It's this adorable picture of all 3 of my boys in front of the Christmas tree in matching pajamas. For the glass charms I chose a dark blue, an aqua, a light purple and a light pink. While you can't see how extremely beautiful they are in the pictures below. I can assure you they are gorgeous!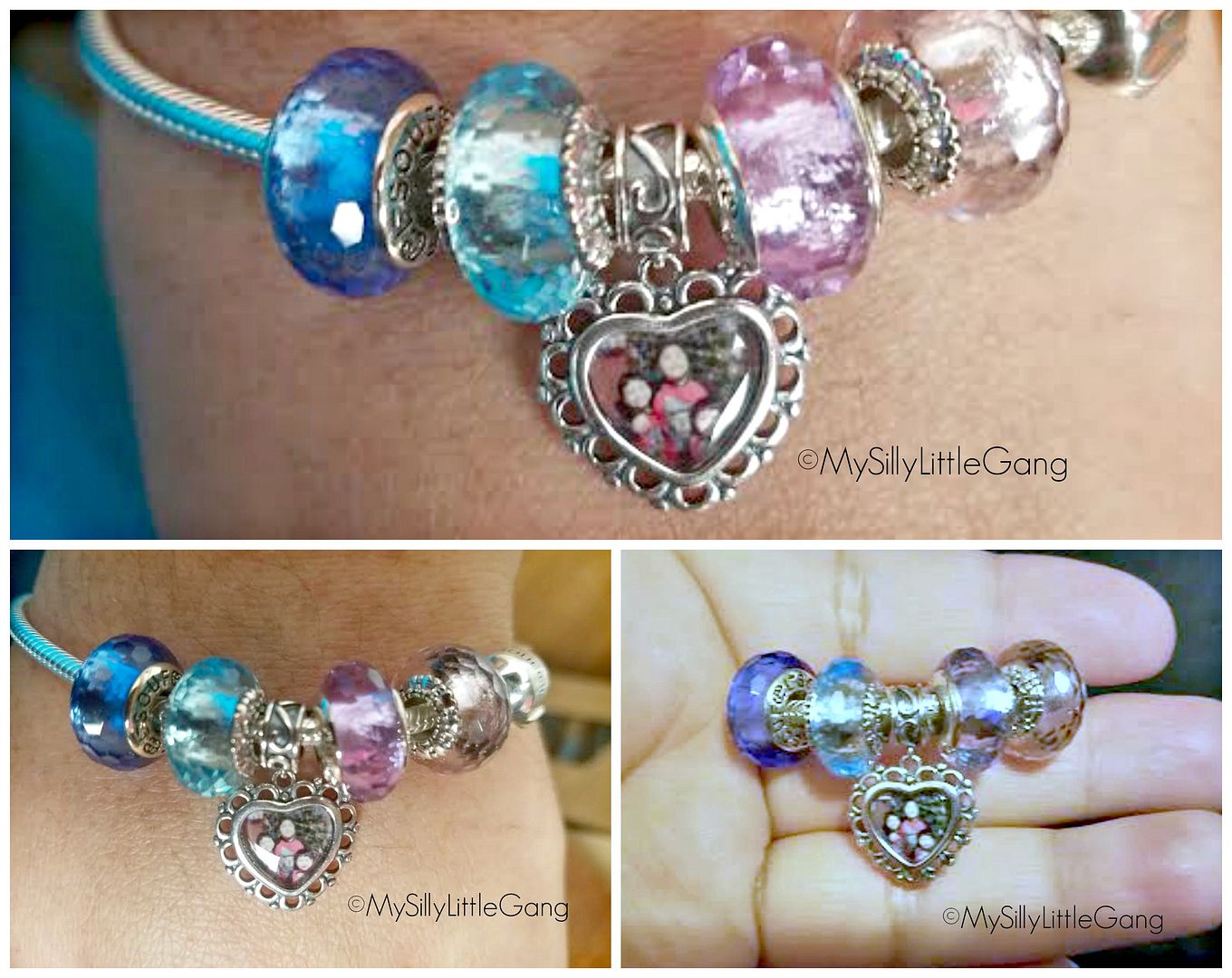 I mentioned that on these personalized charms you have the option of engraving. I liked that Soufeel offered 3 different fonts to engrave on the heart charm I chose. I ended up not getting my charm engraved although now I do regret that, because I think it would look even prettier if I had. To get a better view of my bracelet you can check out my video here. 
Soufeel is offering my readers 5% off your order!
Just use code: Blogger5 at checkout here.
SOUFEEL charms are 925 sterling silver and are compatible to fit Pandora and Chamilia bracelets ( so if you already have a bracelet you can add these gorgeous charms to it without a problem). They are sold at a great price and are of fabulous quality. They offer FREE shipping on orders over $49 and they also offer a 365 day return and exchange guarantee.
I always love a company that stands behind their products! They sell individual charms and bracelets so that you can create your own or they have pre-made sets that look amazing and all at a great price!  Take a look at their website to see everything they have to offer here!
You can also connect with Soufeel on Facebook, Twitter, Pinterest, Instagram, Google+ and YouTube.