Noosa Now Has "Sweet Heat" Yoghurt! #flipyolid
Noosa Yoghurt's  Sweet Heat™ Flavors Are The Perfect Blend Of Sweet And Spicy!
I love yogurt, or like Noosa likes to call it yoghurt! Either way you call it, it's a delicious and versatile snack. I love it at anytime of the day, with or without fruit, with granola or in smoothies. So I couldn't wait to try out Noosa Yoghurt.
Noosa Yoghurt has a new line of yoghurts with "Sweet Heat". Yup it's yogurt with chili, yet it's so much more than that! I have to honestly say that I was a little hesitant to try it at first. I wasn't sure what to expect, would it be too spicy, or maybe it would taste weird. Best thing of all is that none of those concerns were any issue. The flavor was absolutely delicious! I love how sweet, spicy, and creamy these youghurts are. 
Of all the delicious flavors we received my two favorites were Mexican Chocolate which is absolutely fabulous with banana slices. Think of it like a Cocobanano (a frozen chocolate banana) with a kick! My second favorite is the Mango Sweet Chili! I think it tastes like a creamy mango with chamoy. Chamoy is a condiment from Mexico that is typically served as a dip for fresh fruit. It is made with fruit, such as apricot, mango or plum, chilies and lime juice and is bottled and sold in varying degrees of spiciness.
All of the flavors were absolutely amazing! Here's what we got.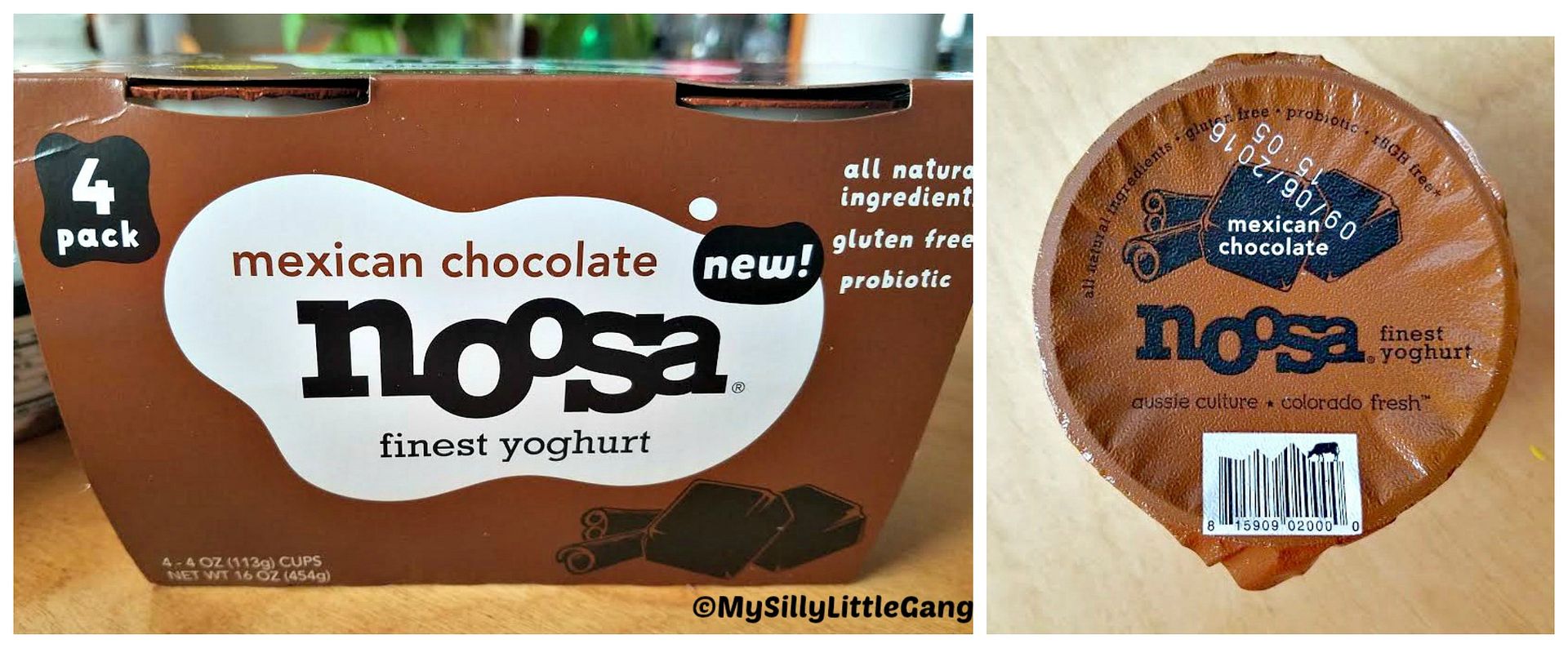 Mexican Chocolate – A little spice from the chili and cinnamon mixed with a whole lotta fair trade cocoa is the perfect combo for our rich and creamy yoghurt. It'll leave you saying "mas mas mas."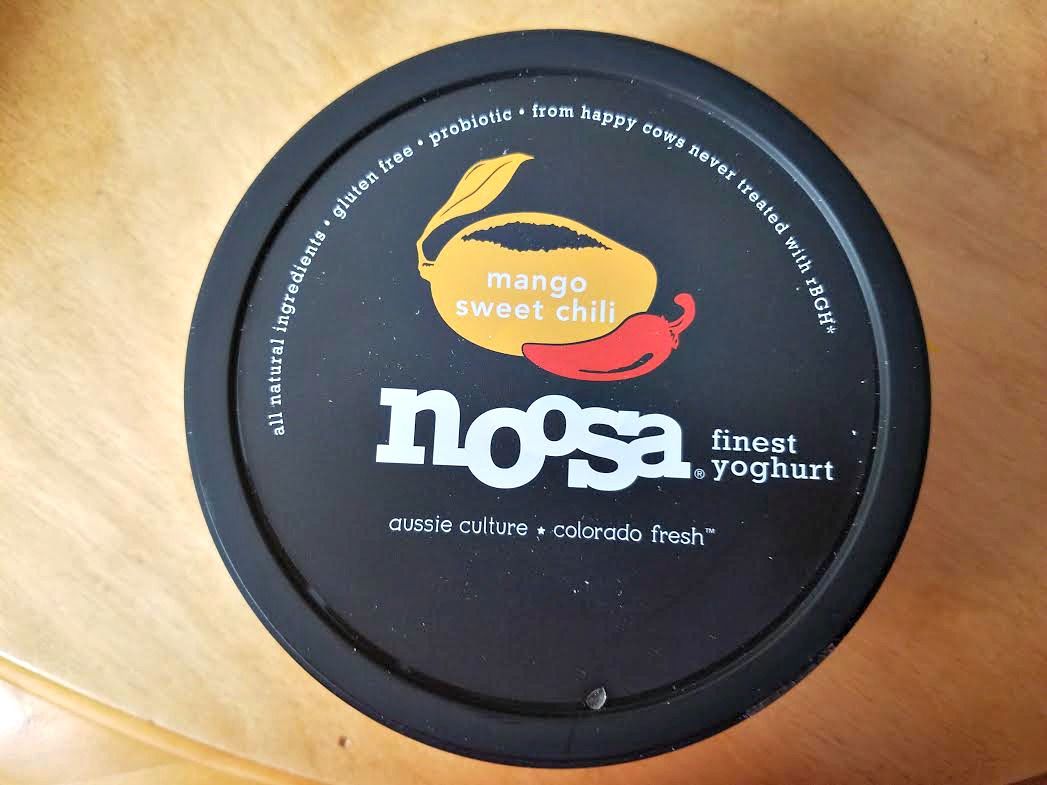 Mango Sweet Chili – Mango with a bang! Sweet and tangy mango, meets hot and spicy chili, meets rich and creamy yoghurt. It's deliciously smooth amazingness unlike any yoghurt you've ever tasted. Ever.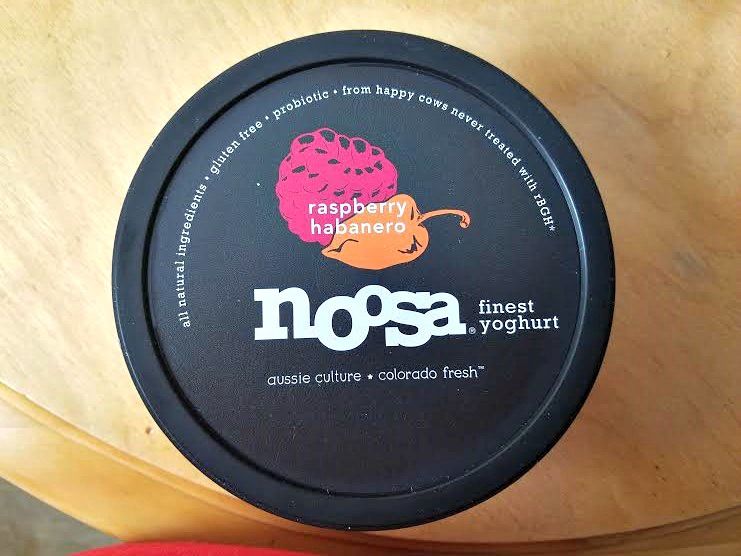 Raspberry Habanero – Red hot raspberries. What happens when a sweet raspberry falls in love with a bad-boy habanero? A tart and spicy match made in creamy yoghurt heaven. Try a spoonful. If you dare.
Blackberry Habanero – A little kick in the berries. Rob (our co-founder) has a new favorite flavor: this one. Go ahead. Dip your spoon into our marionberry blackberry and serrano chili noosa. It's sweet, then spicy, then creamy, then gone.
Pineapple Jalapeño – Heat retreat. At the crossroads of sweet pineapple and fiery jalapeño lies a tropical paradise for your taste buds. The rich, creamy and velvety smooth yoghurt is like a taste vacation that never ends. Little umbrella optional.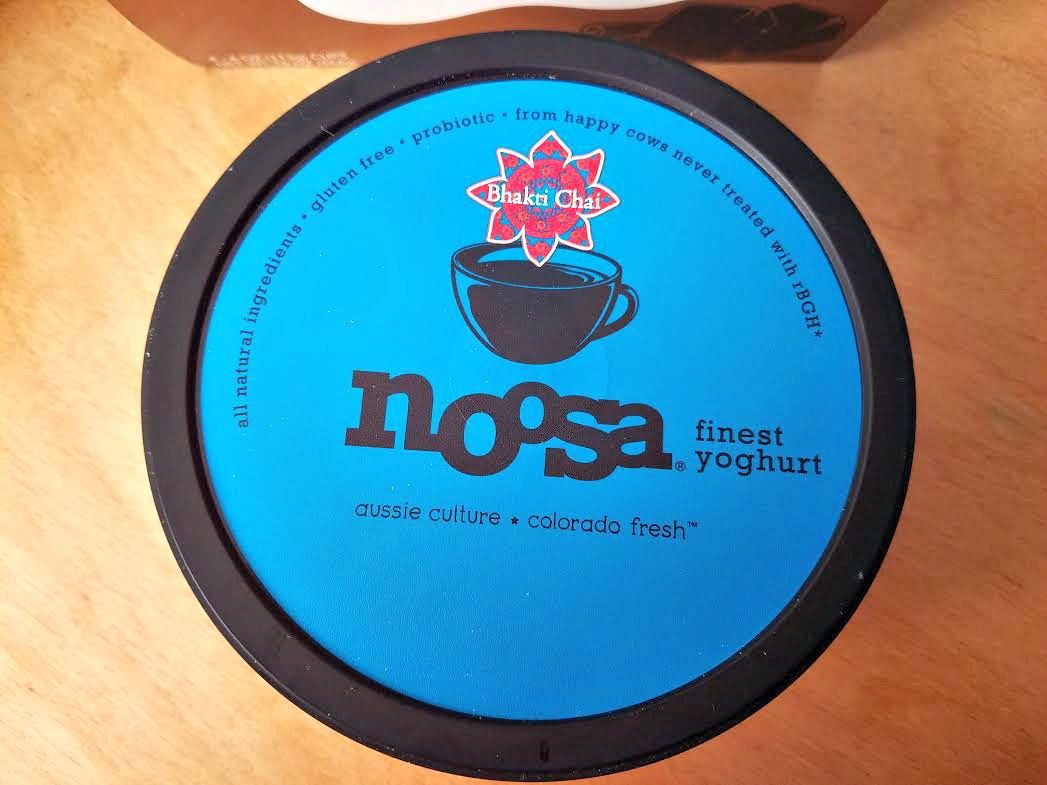 Bhakti Chai – Om. om. omg. Close your eyes and visualize your favorite spoon. Now, picture yourself digging into a creamy yoghurt blend of chai tea and masala spices from our favorite local chai company: Bhakti. There's only one way to describe it. Namastasty.
Trust me you are going to want to try out all of these delicious flavors!! Check them out on the Noosa Website and on Facebook, Twitter, Pinterest and Instagram.