ZIPIT Colorz Box #ZIPITColorzBox
ZIPIT Colorz Box Storage Case
Those who know me (or follow me on social media) know that I am addicted to coloring in those adult coloring book. They are a great way to winding down at the end of the day. Because of this addiction I have quickly acquired tons of coloring pencils, markers and gel pens. So my need of finding storage for these coloring things. When I heard of the ZIPIT Colorz Box Storage Case I could not wait to see it. I really liked the designs and colors that ZIPIT has to choose from. After a long time trying to decide on the perfect one, I chose the pink one.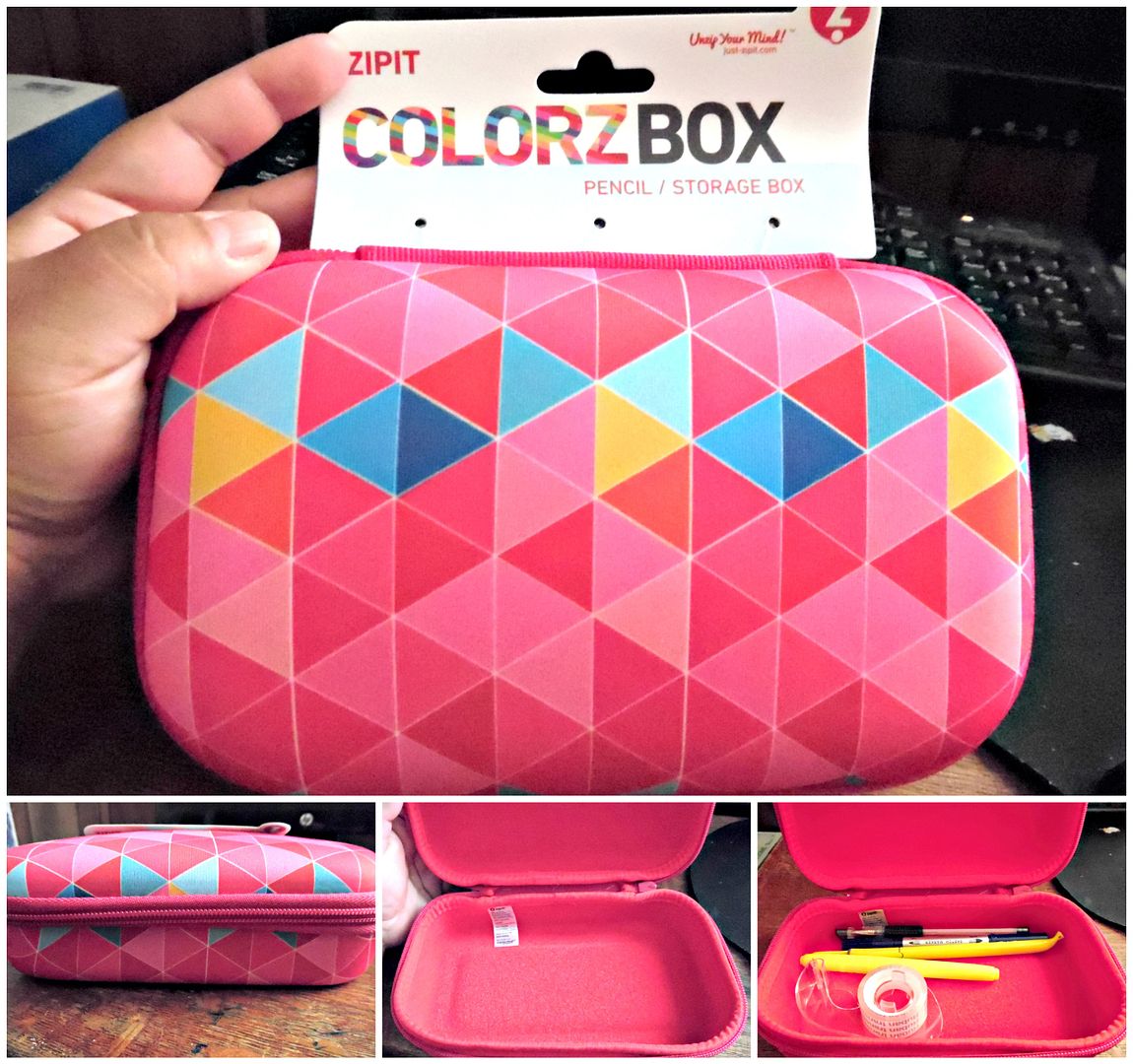 I immediately fell in love with this box when I saw it! For starters I like that it fits so many pencils!!! I also like that it has a hard shell, so it doesn't loose its shape. Even though I won't be storing tape in it I wanted to place it inside and show you in a picture so you can get an idea of how roomy it is. I also placed a gel pen, regular pen, highlighter and a marker. I still had tons of room. I also like that because the top is domed just like the bottom, tons of things fit! 
You can get the ZIPIT Colorz Box on the ZIPIT website and on Amazon. Connect with them socially on Facebook, Instagram, Google+, and Pinterest.

Product Description
HARD OUTER SHELL – Durable pencil box with a hard, protective shell. Measures: approx. 8.2 inches (210 mm) x 3 inches (75 mm) x 5.3 inches (135 mm.)
DURABLE – We use high quality materials and sturdy zippers to give you a practical pencil case that can stand up to everyday use.
VERSATILE– Holds up to 60 pens and pencils! It can also store your scissors, sharpeners, crayons, markers, and more.
STYLISH PATTERNS – Bold geometrics, lively patterns and a zebra print – choose your favorite to give or keep!
EASY CARE– Your Colorz Box can be zipped up and put in the washing machine on gentle cycle (max temp.30°C/86°F.)
LIFETIME WARRANTY – Register on our website and we'll give you a full Lifetime Warranty against manufacturer defects.
Bursting with bold colors and striking patterns is our popular Colorz Box – a hard shell pencil case that can hold so much more than just pencils! Store school/office supplies, your cell phone, electronics, cosmetics and more. Only high quality materials are used to create this stylish and practical, storage box.
The Colorz Box easily holds up to 60 pens and pencils, but we encourage you to use your imagination and use it to store other things like:
Cell phone

Electronic accessories

Office/school supplies

Cosmetics and more!
Keep all your essentials organized and exactly where you need them, day in and day out. From the vivid red interior to the hard shell exterior, this is one clever product with as many uses as you can think of.