Lake Compounce Discount!
Special Discount For My Silly Little Gang Readers!
I am super excited to tell you about Lake Compounce. My silly little gang loves to go visit new places especially amusement parks. Lake Compounce is totally new for us, and we can't wait to visit this coming Sunday. So be sure to follow me on Facebook, Twitter and Instagram where I will be sharing pictures of our visit. And of course be on the lookout for my post next week about our visit. 
In the mean time, let me tell you about this exciting place! 
Lake Compounce is the oldest, continuously-operating amusement park in North America, celebrating our 170 season. The park has had millions invested in rides and attractions during the recent years, and today is more beautiful than ever. At "The Lake," there are more rides, attractions, dining options, and FUN than anyone can experience in just one day. There is no doubt that Lake Compounce is one of the most fun places to visit in Connecticut!
New for 2016, is Phobia!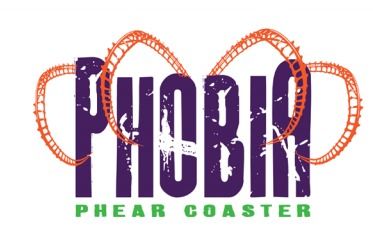 Phobia is the first ride of its kind in New England and the first triple launch coaster to hit the northeast. With speeds up to 65 mph, not to mention a cobra roll inversion at 150 feet in the air. Looming 15 stories tall and rumbling forwards and backwards, Phobia dares you to take the challenge!
Must See Attractions!
Boulder Dash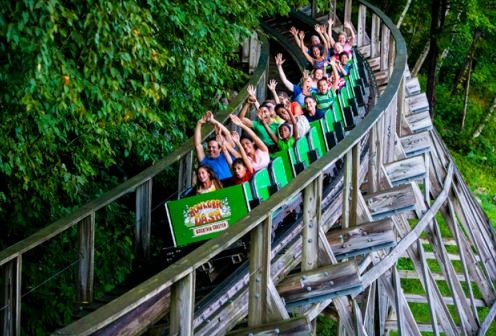 This one of a kind roller coaster is built into the side of a mountain and has been Voted #1 wooden coaster in the world.
Dino Expedition
Dino Expedition offers guests of all ages the opportunity to encounter moving and breathing lifelike dinosaurs and explore their history. A walk through the prehistoric paths gives guests the chance to experience the up to 40 foot long animatronic dinosaurs up close as they explore the pathways at their own pace. The open-air fossil dig area will give even the littlest guests the chance to unearth fossils.
Crocodile Cove
Cool off in the largest water park in Connecticut! With pools and slides the whole family will enjoy, Crocodile Cove is sure to be your summer destination for water fun!
Special Discount For My Readers – $5 OFF Regular Admission Tickets!
Just Click Here or use the Promo-code: MySillyLittleGangBlog16 on their website.
Don't forget to connect with Lake Compounce on Facebook, Twitter and Instagram.