#TechArmor Power Banks & Cable Review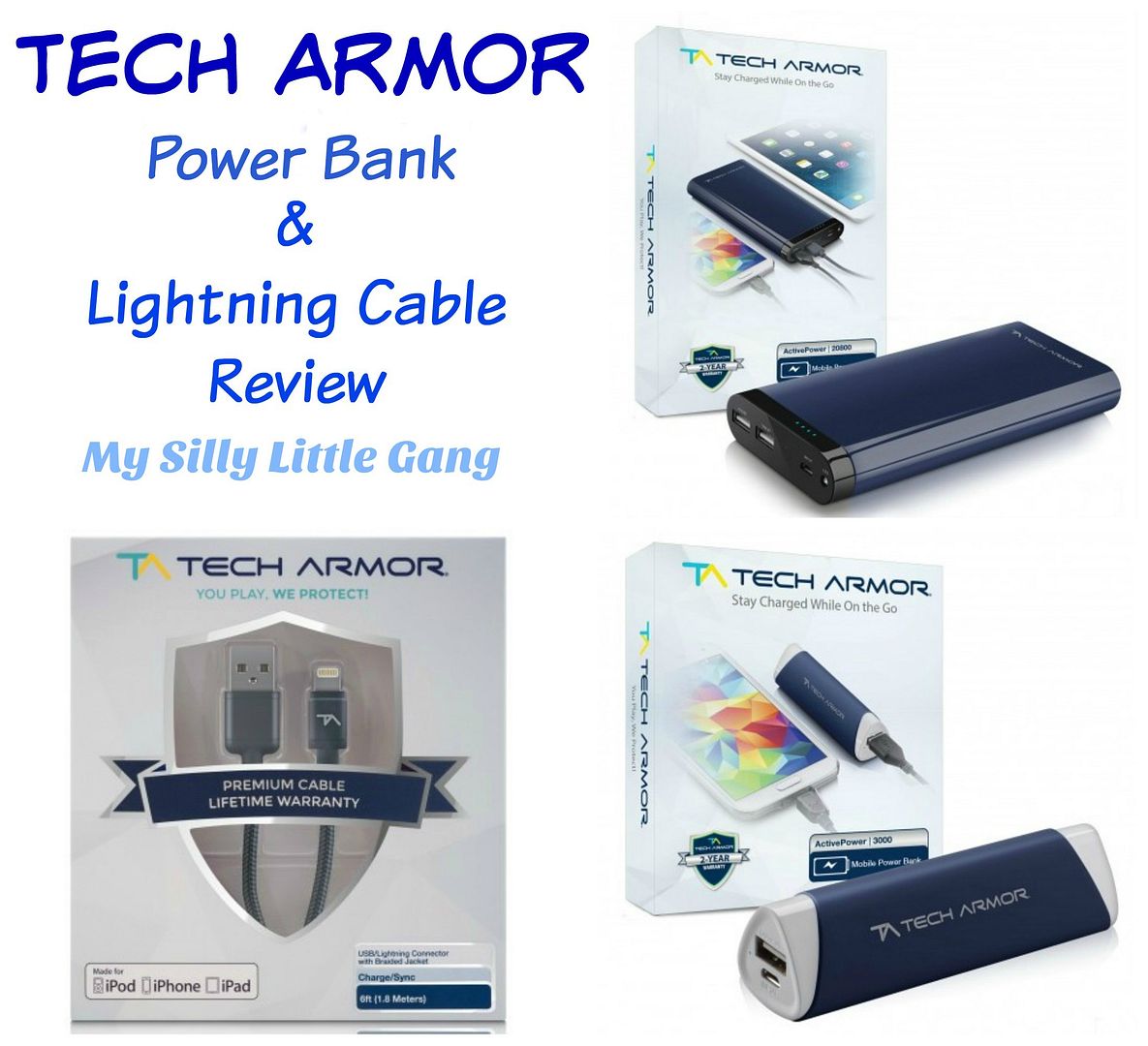 Tech Armor Power Banks & Lightening Cable Review
We are always on the go, unfortunately we aren't always in places where we can plug in our phones or tablets. Recently we were asked by Tech Armor to review a couple of their portable power banks and lightning cable. We were very excited to take a look at their products and we not dissapointed.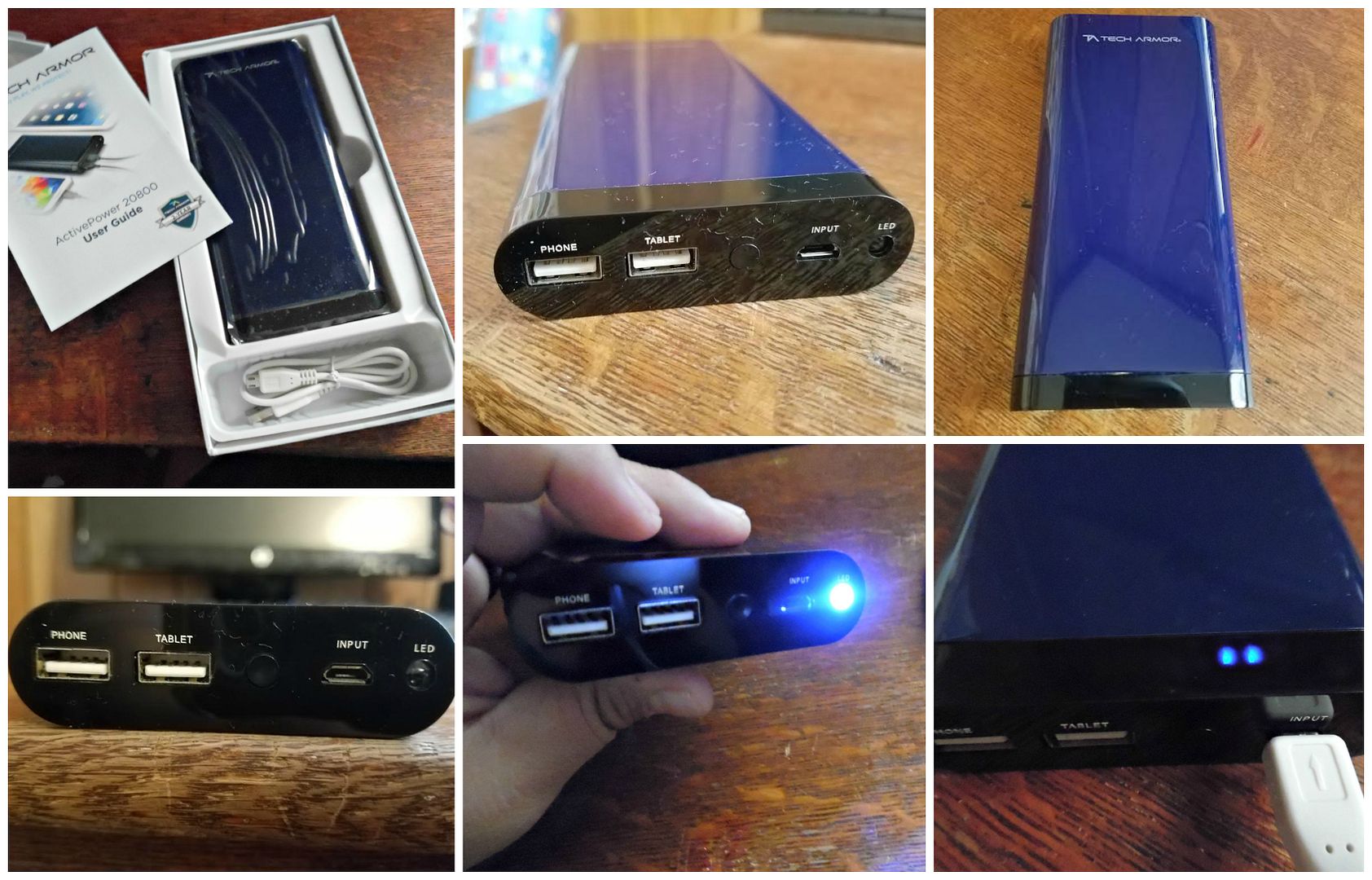 Now here's a product that has everything you could possibly need or want in a power bank! Of the two I tested this one was by far my favorite. The case of this power bank is contoured and does not have any sharp edges. The surface is nice and smooth and feels cool to the touch, even while it's in use.  With just a single tap to the little button on the front will turn on the battery status indicator. The indicator lights will go off after a few seconds if nothing is plugged in to it. Now if you hold this button down the LED flashlight will turn on. Hold it down again to turn the LED flashlight off.  This button is only for the battery indicator light and the LED flashlight. It does not actually turn on/off the USB power. The power comes on automatically whenever an USB device is plugged in.
The small LED that passes as a flashlight is nice enough to see in the dark. It does work but I would rather a bigger flashlight for any power outages. It's definitely better than nothing though.
There are two USB ports on this power bank. One is labeled "Phone" and the other is labeled "Tablet" but I tried using both ports for both things and they both work fine. However everything will charge faster when plugged in to the "Tablet" marked one.
I believe that this power bank from Tech Armor performed as advertised and I'm beyond happy with it.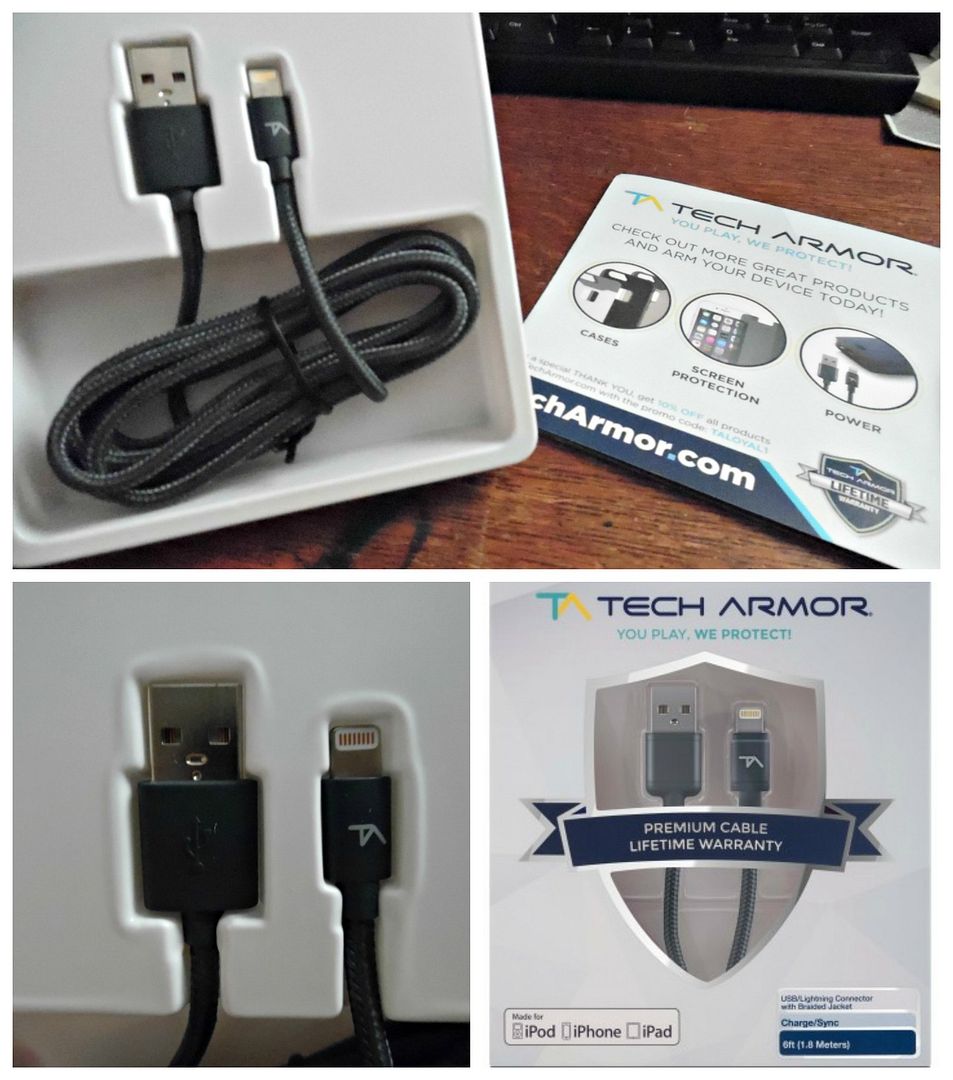 This lightening cable works as expected. Charging time seems to be the same as with an original Apple USB to Lightning cables (I compared it to the one that came with my iPad). The USB ends fit perfectly in the Apple adapter (again, tried it with the one that came with my iPad).
Unlike Apple USB to Lighting cables, this cable is thicker, heavier and seems very durable. However if you are looking for the flexibility of being able to wind in and around a maze of objects, a thinner, more flexible cable would be a better choice. I however have this wire connected to a power strip that is a bit under a bed and the other end to an iPad that I use while sitting up in bed. I like that this cable is long enough and flexible enough that it's pretty unobtrusive.
The braided nylon covering on the cable is attractive and accounts for the feeling of durability this cable has.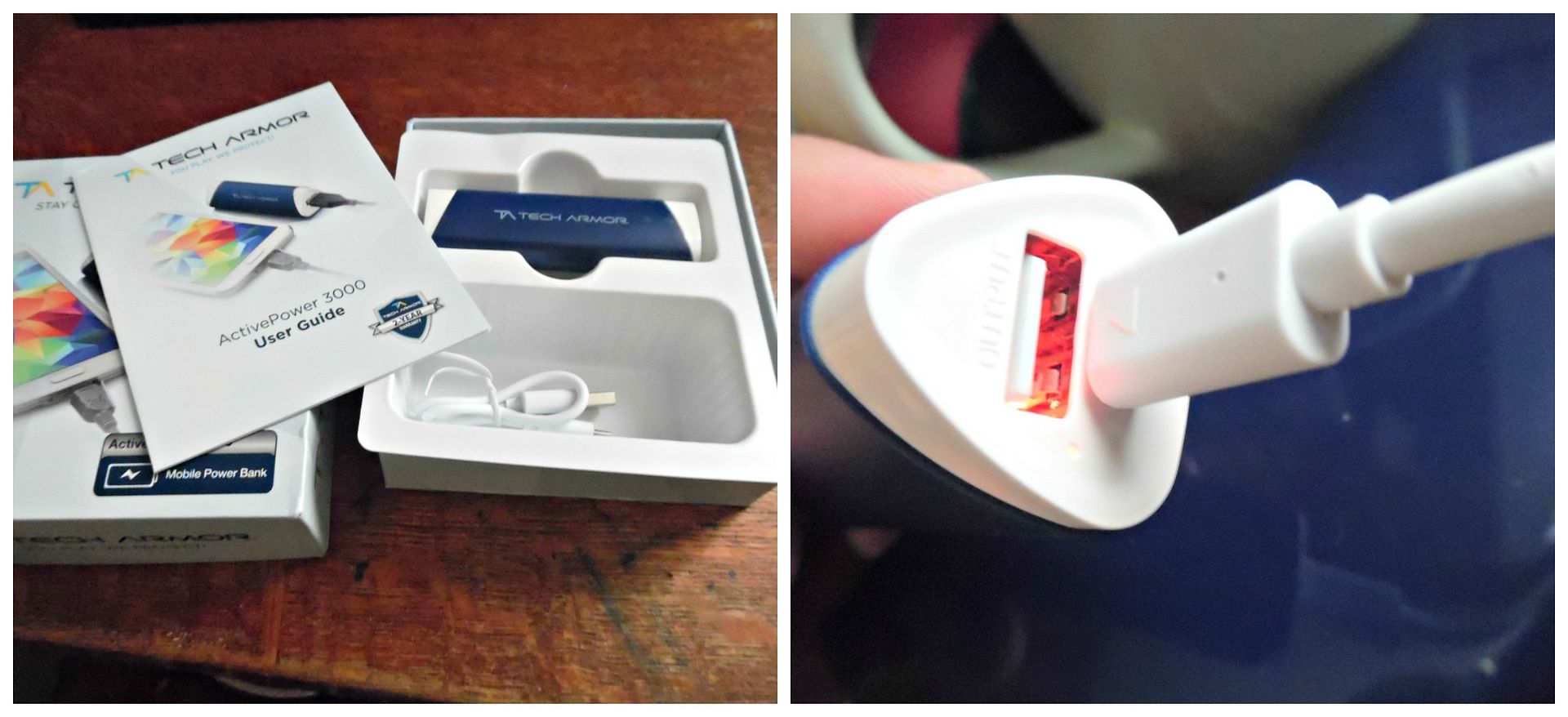 This power bank is ideal for your purse, pocket or backpack and it is one of the best portable power bank that I have tested. The construction of this power bank is simply beautiful. The exterior shell is a neat triangular shape and with contrasting colors of blue and white.  It's very easy to use just plug in the device you want to charge and it will automatically start. You can either use the small charging cable that is included or your own cable to both charge your device or the power bank.
This portable power bank is absolutely everything Tech Armor advertises it to be, and more! As soon as I had charged it up I put it to the test. The results were amazing! This little charger had enough power to fully charge my almost drained (12% battery) Samsung Galaxy S5 and my mom's almost drained (7% battery) iPhone 6 Plus. All with it only having been charged once!
My oldest has taken over this portable power bank and has it with him wherever we go!
You can get all three of these products (and more) on the Tech Armor website and on Amazon.

Connect with Tech Armor socially on Facebook, Twitter, Instagram, Pinterest, and Google+.