Crystal Necklace #IDGIRLJewelry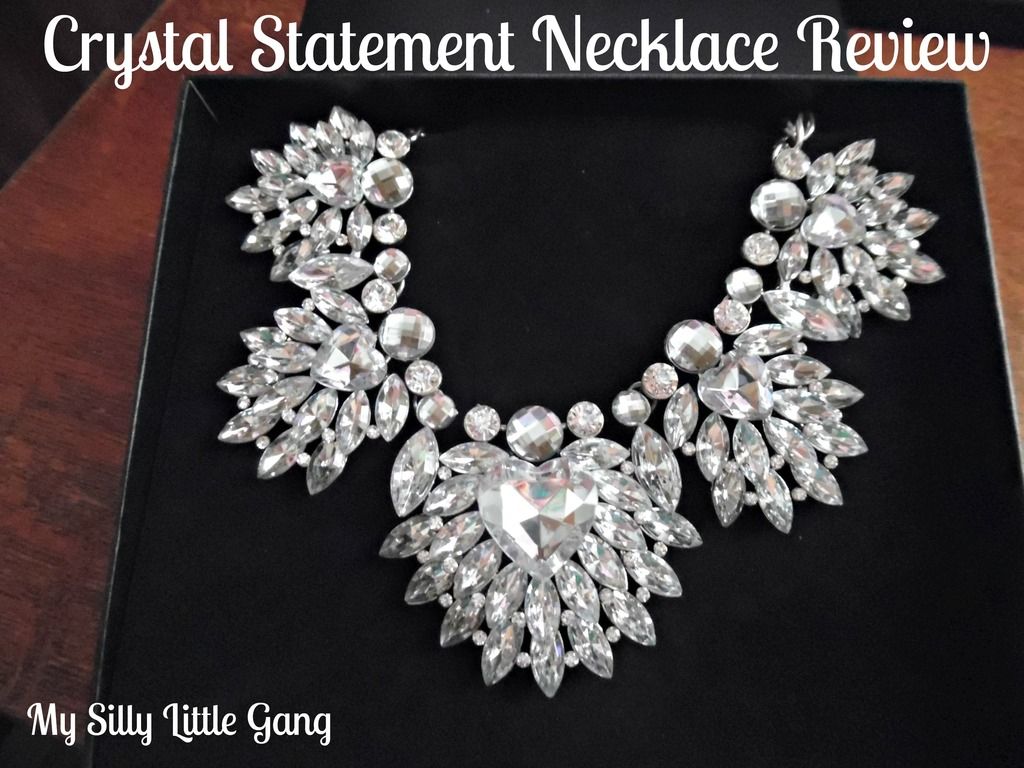 IDGIRL Crystal Flower Chain Maxi Statement Necklace
A beautiful necklace is a piece of jewelry that I believe is a must have. I absolutely love accessories, especially crystal jewelry. Lately I was looking for something that would make a statement at any special occasion. When I saw pictures of this crystal statement necklace from IDGirl Jewelry I knew I had to have it!
When It arrived, I took one look and oh my goodness I immediately fell in love! It looks just as bright and beautiful in real life as it does in the picture. Well actually pictures don't do this piece justice. It's absolutely stunning. I haven't had any issues with gems falling off or weakness in the links. One big plus for me is that it is very easy to put on my own since the clasp was pretty large.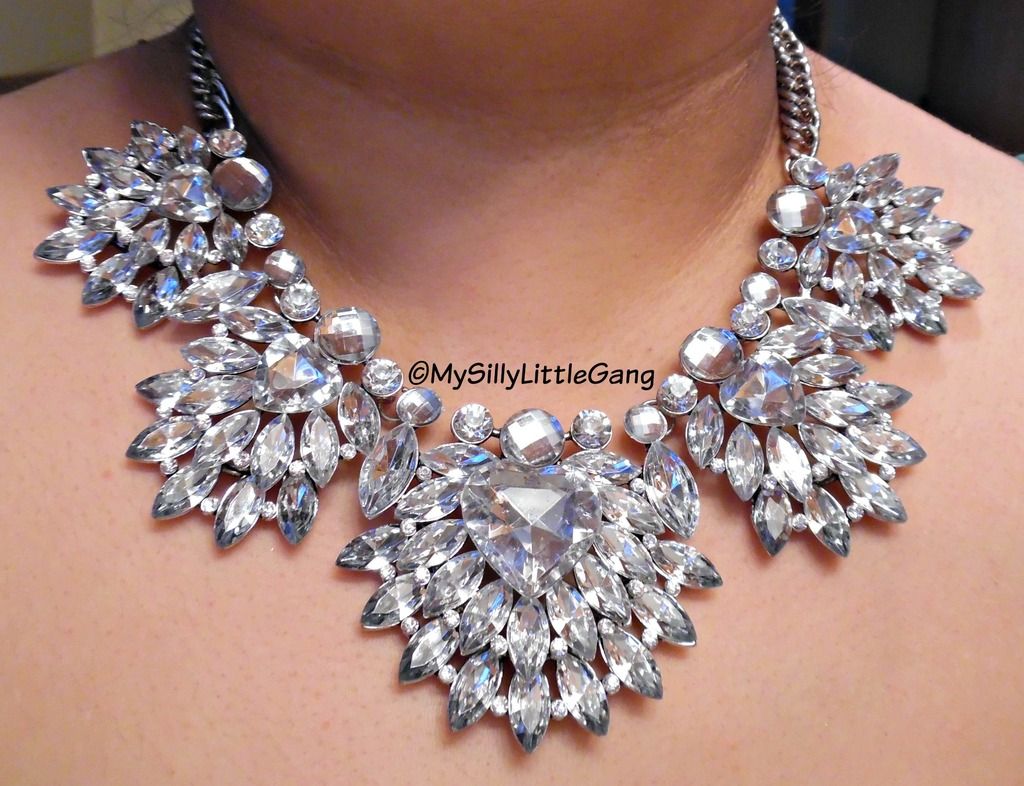 The quality is evident by the heft of the necklace. There is enough extra chain for you to allow it to be whatever length you need. It also comes in a great box, perfect for gift giving or storing.
You can get this Crystal Statement Necklace on Amazon.

Product Description
IDGIRL JEWELRY
Brand History
The IDGIRL JEWELRY Company specializes in classic designed fashion jewelry, gifts, accessories, and antique reproduction jewelry. We desire to create new productions inspired by beautiful jewelry. Each and every IDGIRL JEWELRY design uses time-honored methods of making jewelry, from the setting of exterior to hand making . This process guarantees the quality of the IDGIRL JEWELRY product.The IDGIRL JEWELRY Company is privately owned and family managed. An atmosphere of pride and creativity at every level contributes to IDGIRL JEWELRY continued success. Hope you can find your own jewelry in IDGIRL JEWELRY.
IDGIRL Jewelry Designing Philosophy:
Every woman has the privilege to pursue the beauty . IDGIRL Jewelry offer the chance. Jewelry itself has no value, but the jewels which can make women elegant and noble. People remember the elegant woman wearing IDGIRL Jewelry. Choose IDGIRL Jewelry , Choose Beauty, Confidence and Elegant.
IDGIRL Jewelry Maintenance
This jewelry was created with the utmost care and love. Follow these simple steps to keep your jewelry looking its best year after year:
1. Apply beauty products prior to wearing your jewelry.
2. Remove jewelry before swimming and bathing.
3. Don't use a jewelry cleaner. Use warm water and a mild soap, rinse jewelry and pat dry.
4. To avoid black markings on your skin or jewelry, clean jewelry regularly.
5. Put jewelry in a box.
IDGIRL Jewelry Service
IDGIRL Jewelry is committed to provide the best jewelry and the best customer services to our customers, your feedback is our motivations to improve. We are looking forward to your 5 stars feedback. Make sure you have Add this item to your Wish List to keep an eye on the latest IDGIRL Jewelry offers and promotions.