The Moodsters: The Scary Sleepover Book Review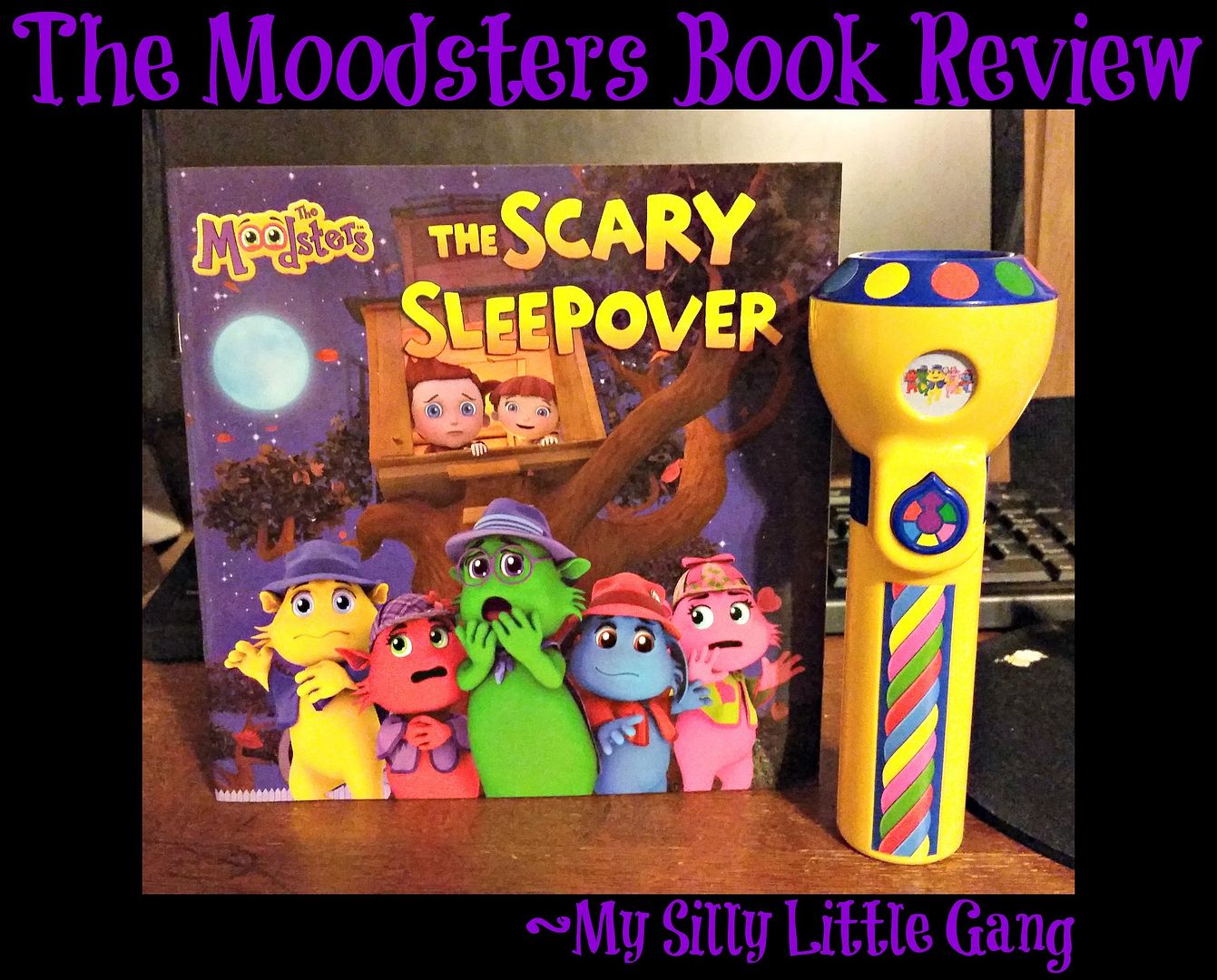 The Moodsters: The Scary Sleepover & The Feelings Flashlight
Sometimes discussing how we feel can be hard. Especially when you are little. I find that the boys often find themselves lost for words when it comes to expressing their feelings. Mainly because it's often that we feel more than one emotion. I always discuss feelings with my boys and how our reaction to those feelings not only affects us but those around us as well. Kids however like to know that they are not the only ones who feel a certain way.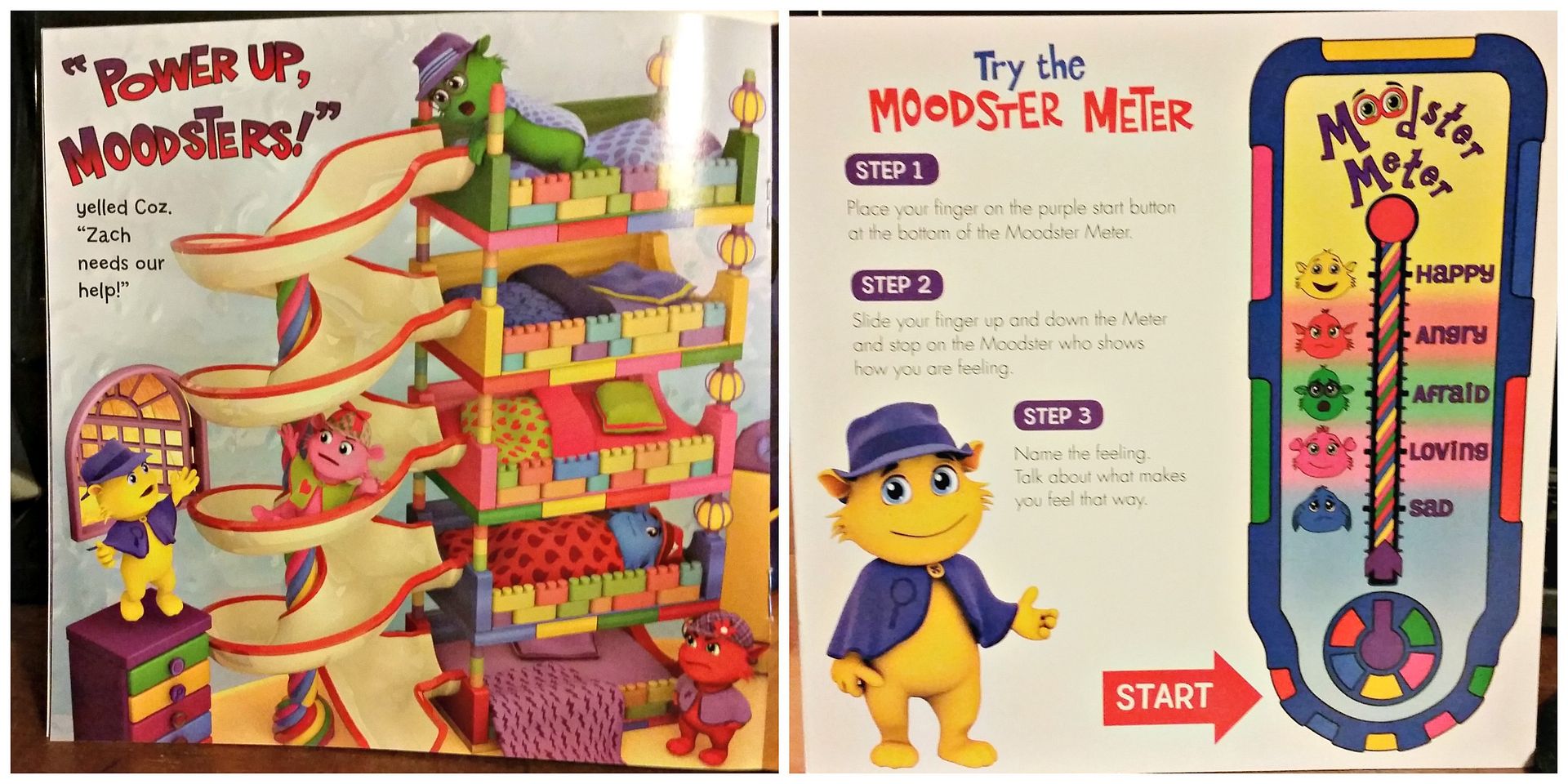 When we received The Moodsters: The Scary Sleepover and the Feelings Flashlight we sat right down and read it. We talked about our fears, especially about Aaron's fear of the dark. I reassured him that lots of kids have fears like that. We also talked about how we could make night time less scary. For starters he has his favorite stuffed animal (plushy as the boys call them) to squeeze, the night-light, and mommy or daddy right in the next room. After talking about our fears and about how we can help each other to feel better, we took a look at the Feelings Flashlight.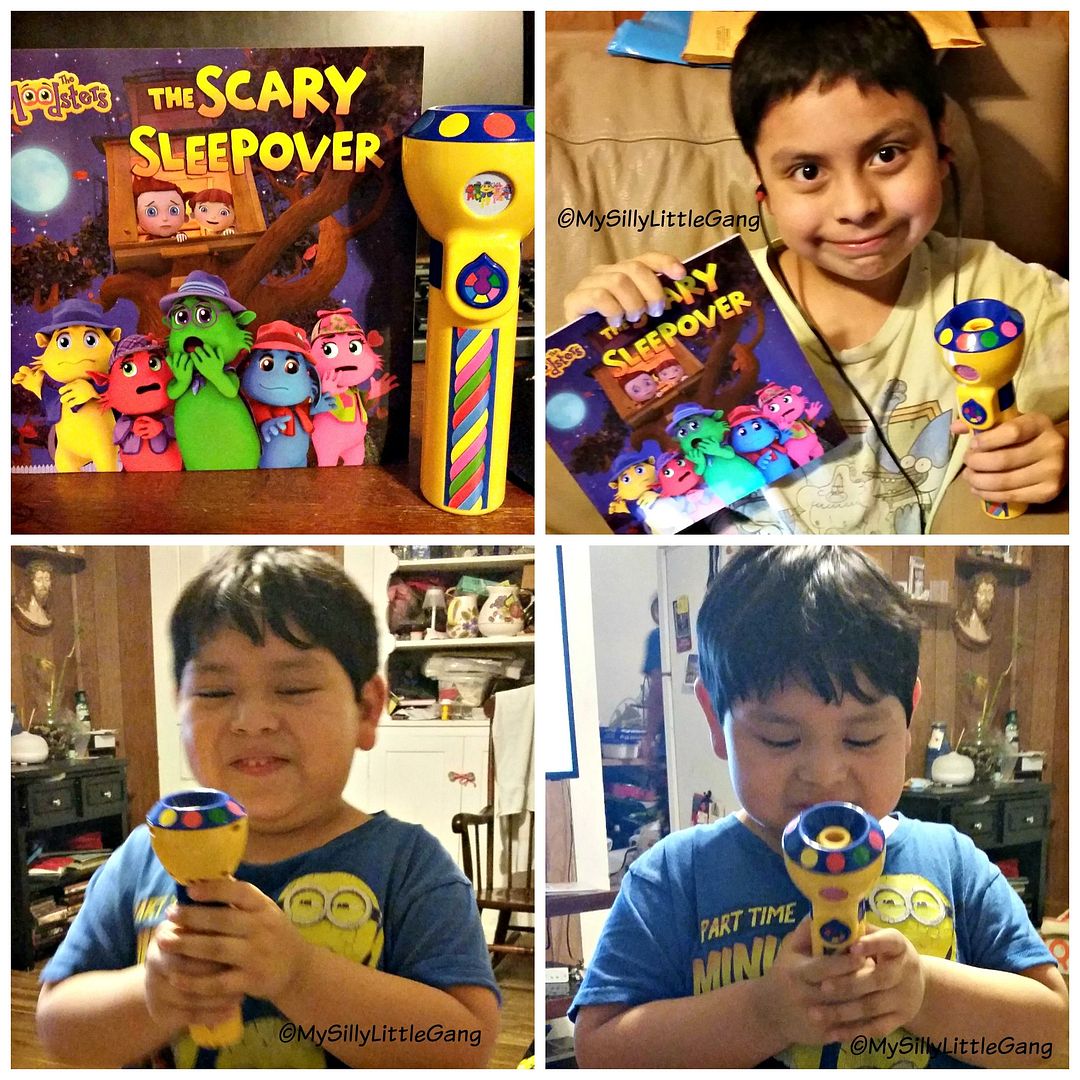 The Feelings Flashlight projects each of the Moodsters characters onto the wall or ceiling and you can push a button to hear their voices. This flashlight has really helped us talk about feelings more in a new and fun way!  It's also been such a great tool for me as a parent too. It has made it even easier to talk to my boys about their feelings. And now whenever the boys are feeling mad, happy, sad or scared they reach out for the Feelings Flashlight and we talk about that feeling and what we can do about it. All three of the boys have loved both this book and the flashlight.
The Moodsters: The Scary Sleepover & Feelings Flashlight is available at Target and Amazon.

The Moodsters is a first-of-its-kind brand, created to educate, entertain, and enhance the social and emotional development of children. The Moodsters' stories and toys teach simple strategies to build social and Emotional Intelligence (EQ) skills in young children. With the help of The Moodsters, children learn that all feelings are okay—you just have to get to know them! 
Check out their website, Facebook, Twitter.
The Moodsters' children's books are based on research-backed curriculum developed by parenting and child expert, Denise Daniels, and Dr. Marc Brackett, Yale Center for Emotional Intelligence. Combine with The Moodsters' toys, the brand helps teach simple strategies to build social and Emotional Intelligence (EQ) skills in young children. The Moodsters are five lovable detectives – Lolly, Snorf, Coz, Razzy and Quigly – who personify a basic emotion that all children experience in their everyday lives including happiness, anger, love, sadness and fear – helping children identify with these specific emotions and develop the fundamentals of feelings.