Beet Juice! Product Review: Biotta Juices
Biotta Beet Juice Review
Let me start off by saying that while I do enjoy eating beets (especially in salads), never would I ever have imagined that I would drink and like beet juice. Beets are naturally sweet so I imagined that beet juice would be sweet too. I just never had the courage to try it out. That is until Biotta sent me a bottle of their 100% natural beet juice. 
I didn't hesitate at all to try it because I am a HUGE fan of Biotta's Carrot Juice! So I knew this juice had to be good. So I chilled the bottle then grabbed a glass and gave it a try. I am now addicted to Biotta's Beet juice! It is naturally sweet, has a smooth flavor and let's not forget the intense deep purple color! While I like the flavor of the beet juice by itself I mix mine with orange juice and in smoothies to get my fix!   
About Biotta Beet Juice: Made from freshly harvested organic beetroots Unique for its high levels of anti-carcinogens and very high carotenoid content Low in fat and an excellent source of folic acid Contains valuable natural betacyanin (giving beetroot its violet red color) Betacyans are phyto-nutrients that strengthen the bodys own defenses and help maintain cell function for strengthened immune system. Ingredients: Beetroot Juice, Natural L(+) Lactic Acid. 16.9 Ounce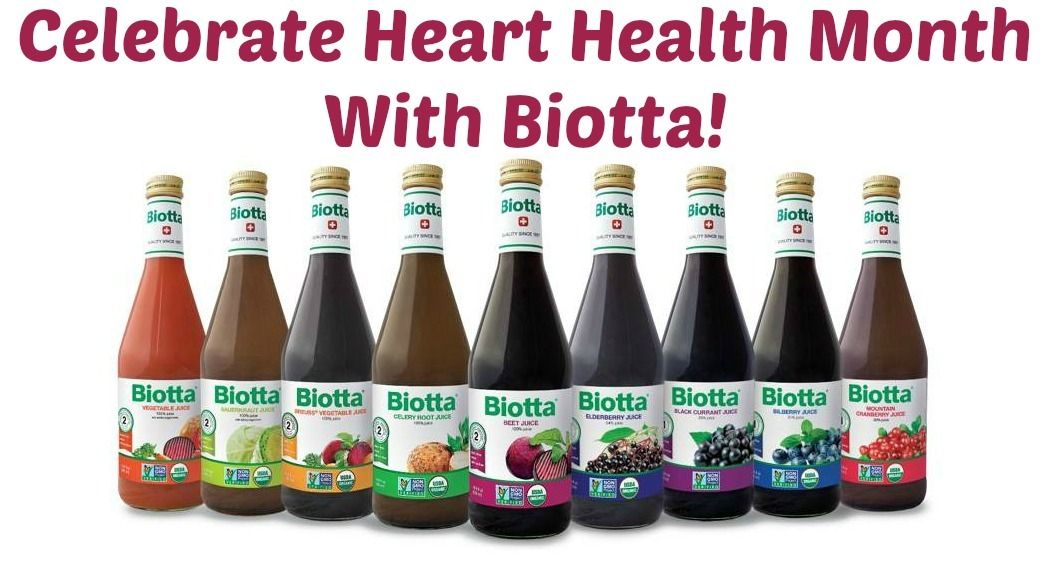 February is heart health month and Beet juice is full antioxidants. Beets are low in fat and an excellent source of folic acid. They have been shown to help reduce blood pressure.  Beet juice from Biotta Juice packs all the nutritional benefits of beets and are vegan, gluten free, and pack 2 servings of vegetables in each bottle. 
Socialize with Biotta on Facebook and Pinterest!