Easy Black Beans and Eggs Recipe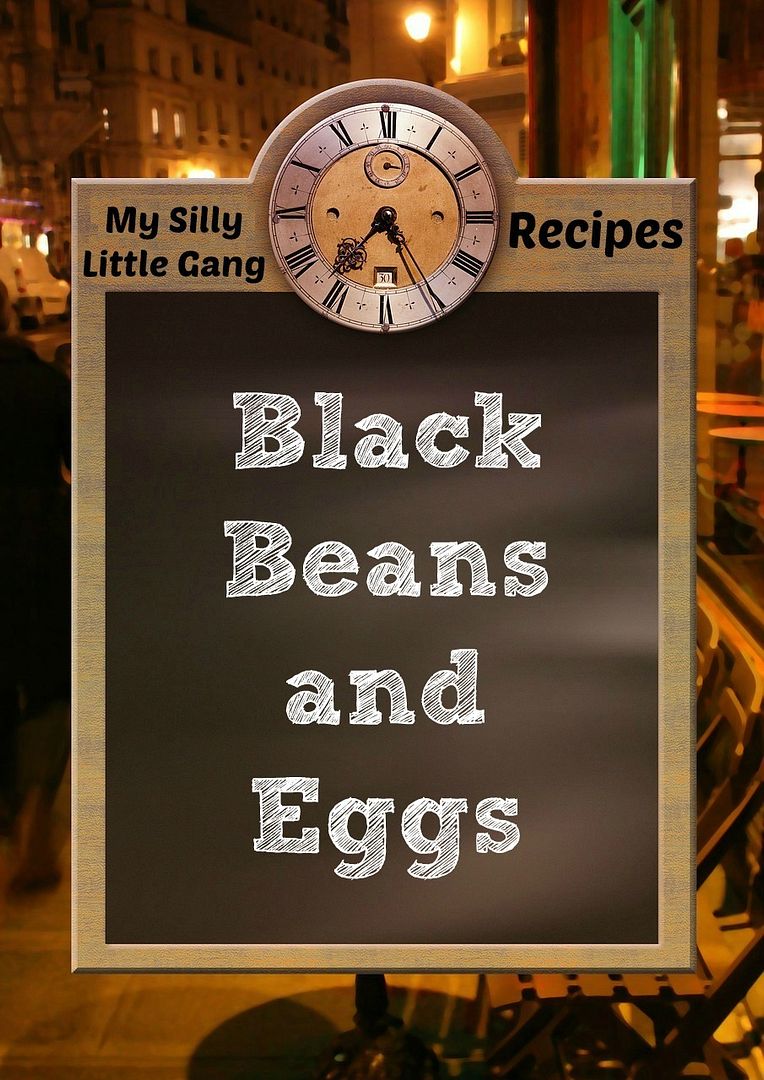 Here is a recipe that we make for breakfast at least once a week. I honestly don't know why I haven't shared it with you already. Anyway, since it's long overdue let's get right to it. 
Easy (and delicious) Black Beans and Eggs Recipe
Ingredients:
2 tsp olive oil
1 large diced onion
1 small seeded and diced jalapeño
1 can of rinsed  and drained black beans (30 oz)
1/4 c water
4 tsp fresh lime juice
1 medium minced garlic clove
1/2 tsp salt
1/2 tsp ground cumin
6 large eggs
1 pint chopped grape tomatoes
3 medium sliced scallions
1/4 c shredded sharp cheddar
1/4 c chopped cilantro
6 wedges of lime
Directions:
1- In a large skillet you want to heat the oil over medium-high heat. Add in the onion and the jalapeño and cook until soft. Make sure you stir often.
2- Add in the beans, water, lime juice, garlic, salt and cumin. Stir and heat through.
3- Remove the skillet from the heat, lightly mash the beans and cover to keep them warm.
4- In a nonstick skillet, spray with nonstick cooking spray and fry eggs over medium heat. 
5- Serve eggs over bean mixture, top with tomatoes, scallions, cheese, cilantro and a wedge of lime. 
You guys are going to love this recipe!!