Gooseneck Mobile Phone Mount #huixinda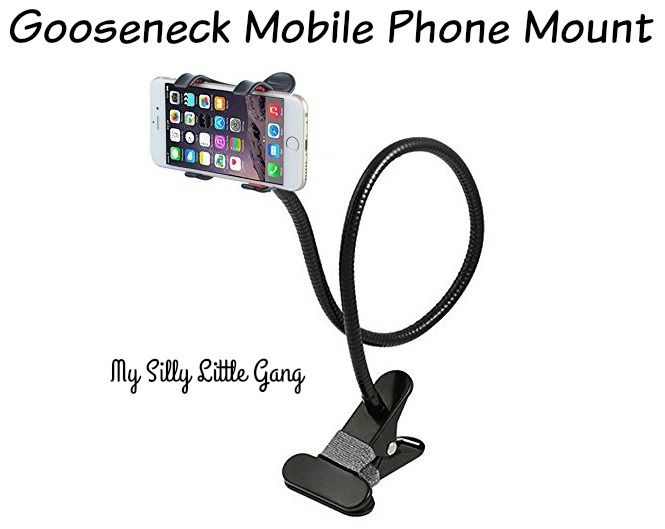 Huixinda 

Gooseneck Mobile Phone Mount

I have been looking for a product like this for awhile. I love to watch movies and videos while laying down. However my arm and hand get tired or I'll dose off and the phone will hit me in the head waking me up. Come on…I know it's happened to you at least once. This specific phone holder has helped a lot. It was nicely packaged, so if you're getting this for a gift you will have no problem wrapping it. The clasp is very high quality and needs a good amount of pressure to open so it won't fall off once you have secured it in place. The phone holder part has soft plastic foam cutouts so your phone won't get damaged while you put it in here.

I attached my holder to top edge of my bed easily. Once I secure the spot where I want it I made sure it's a little above the specific spot because cell phone has some weight which makes it go lower. Once secured I lay down and then fix the gooseneck even more to my liking. I have been using it from a couple days now and I love it! I highly recommend this gooseneck mobile phone mount.

Product Description
Cell phone holder, Easily mounted onto any desk, bed, chair, wall cabinet. Mobile phone holder for bedroom, office, bathroom, kitchen. Perfect for view phone & enjoy music & phone games.
Heavy duty and sturdy holder, tight and bendy arm, secures your smartphone and other electronic devices tightly to prevent the unit from falling or moving around. Support all Mobiles Wide Less Than 90mm.
Long flexible arm allows for easy positioned and bring the phone closer to the driver. You can keep your eyes up instead of looking down at your phone.
Smartphone holder, Maneuverable with 700mm/28inch long 360 degree rotating flexible gooseneck clamp, Adjustable holder to view your device at any angle or orientation.
Car mount for iphone, Car mount android, compatible with iPhone 6s Plus 6s 5s 5c, Samsung Galaxy S6 Edge Plus S6 S5 S4, Note 5 4 3, Google Nexus 5 4, LG G4