Join the craze & join graze!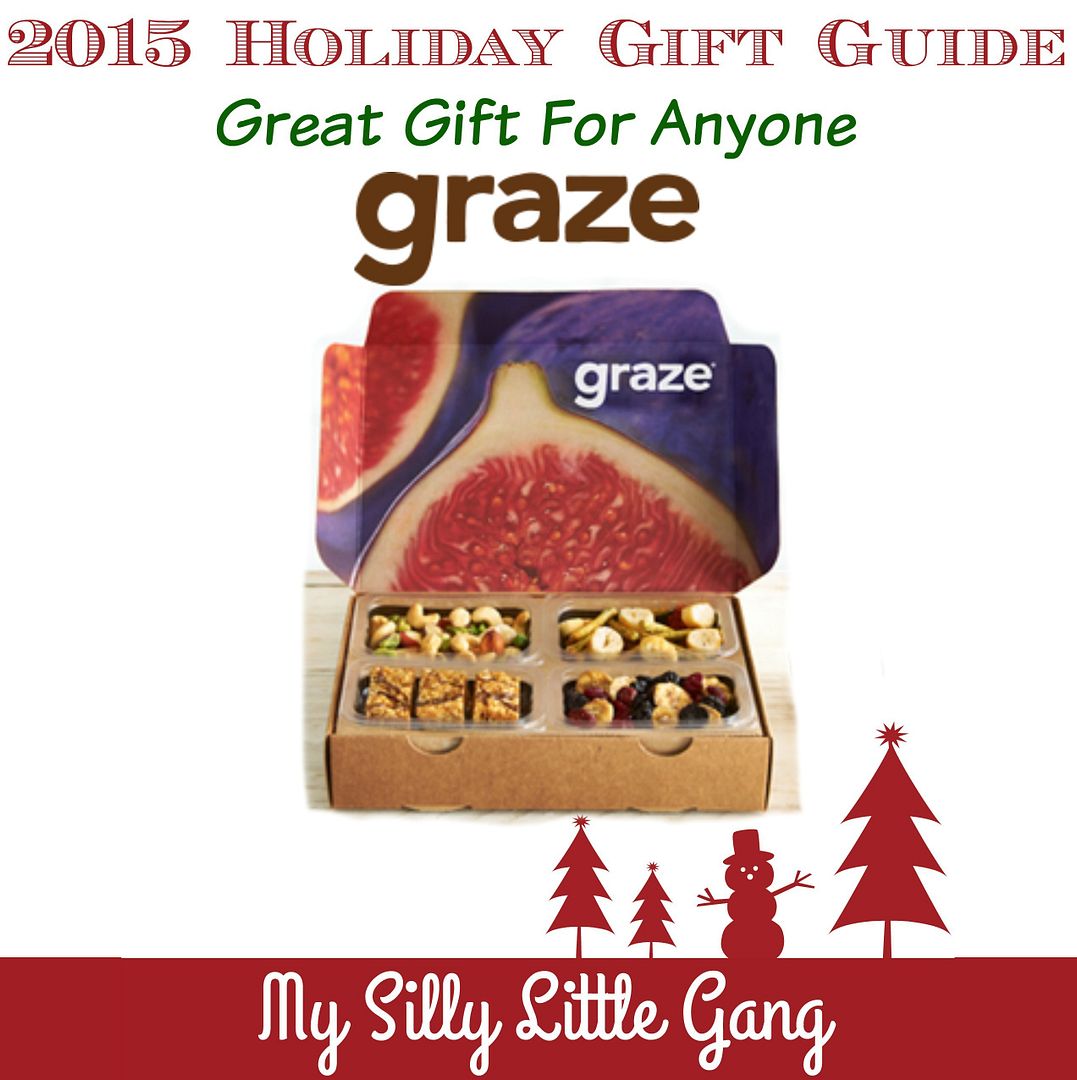 It's like they say…don't just snack, graze.com
I just found out about this great snacking subscription box, it's called graze! I found out about it from a friend who recently started receiving it and absolutely loves it. So of course I had to try it. You know me and my addiction to subscription boxes. What's really cool about this snack box is that when you sign up to graze, you'll be automatically signed up to receive a box either every week or every two weeks depending on where you are based in the US (Currently, graze boxes can only be shipped to US addresses, including P.O. Boxes, within the 50 states.). Boxes are delivered Monday to Saturday, every day of the year via USPS mail. 
If you're wondering what type of food you get, let me tell you that graze has a range of over ninety tasty snacks (each with a specific benefit to you), including nuts, seeds, juicy dried fruits, tasty crackers, dips and dippers, and natural treats.  Keep in mind that graze is not suitable for people with allergies. All of their food is packed in the same place, so cross-contamination between any of their ingredients is likely to occur. So their snacks may contain traces of gluten, wheat, eggs, nuts, peanuts, soy, milk and fish.
But if you don't have any allergies then trust me (I've tried goodies from my friend's box) this is the box for you.  I like that you get to tell them your preferences and the food in your box is selected based on them. For each of their foods, you can tell them whether you like, love, or would like to try them. If you absolutely want to stay away from something they also have a trash button. Cute right?! Graze puts together your box based on these ratings, that way they ensure you always receive the food you like.
 [tweetthis]Join the craze & join graze with my code. Your 1st & 5th box are free![/tweetthis]
So how much does each box cost? 
Each 4 snack variety box costs just $6.99, including delivery.
Each 8 snack variety box costs just $11.99 including delivery.  
Each sharing box, containing 5 sharing bags (about 20 servings), costs $25, including delivery.  (This is the box my friend bought, you gotta love her)
I also really like that you can choose to get your boxes weekly, bi-weekly or monthly. And you can cancel at ANY time.
You also get to earn rewards!! When you refer 3 friends you get 1 box free and your friends get their 1st and 5th box free. 
Are you ready to get your 1st & 5th box free??
Then just click here or on the reward picture below and use code: SILVAN62P when you sign up. 
When you sign up you'll get your own code to use for referring your friends. If you don't want to sign up but knows someone who does, feel free to give them my code. I get my first box in December and I'll be sure to share about it here with you.