JUMBiES Stuffed Toys Review! #jumbies
JUMBiES ~ Two Animals In One! Stuffed Toys
Matias loves stuffed toys, all stuffed toys! So you can imagine how excited he was when we received two JUMBiES. You're probably wondering what a JUMBiE is, well let me tell you. It's a plush toy that is two animals in one. Still not quite sure what it is…the first JUMBiE we took out of the package was Warner the Tyramosaurus. He's a mix of a T-Rex and a Ram! LOVE him!!! Take a look at his pic. 
And then we took out Arthur Camelot. He's part Camel, part Ocelot! Just look at him, he's adorable!
Matias absolutely loves them both!!! He's already made up his Christmas wish list to include all the other JUMBiES we don't have yet!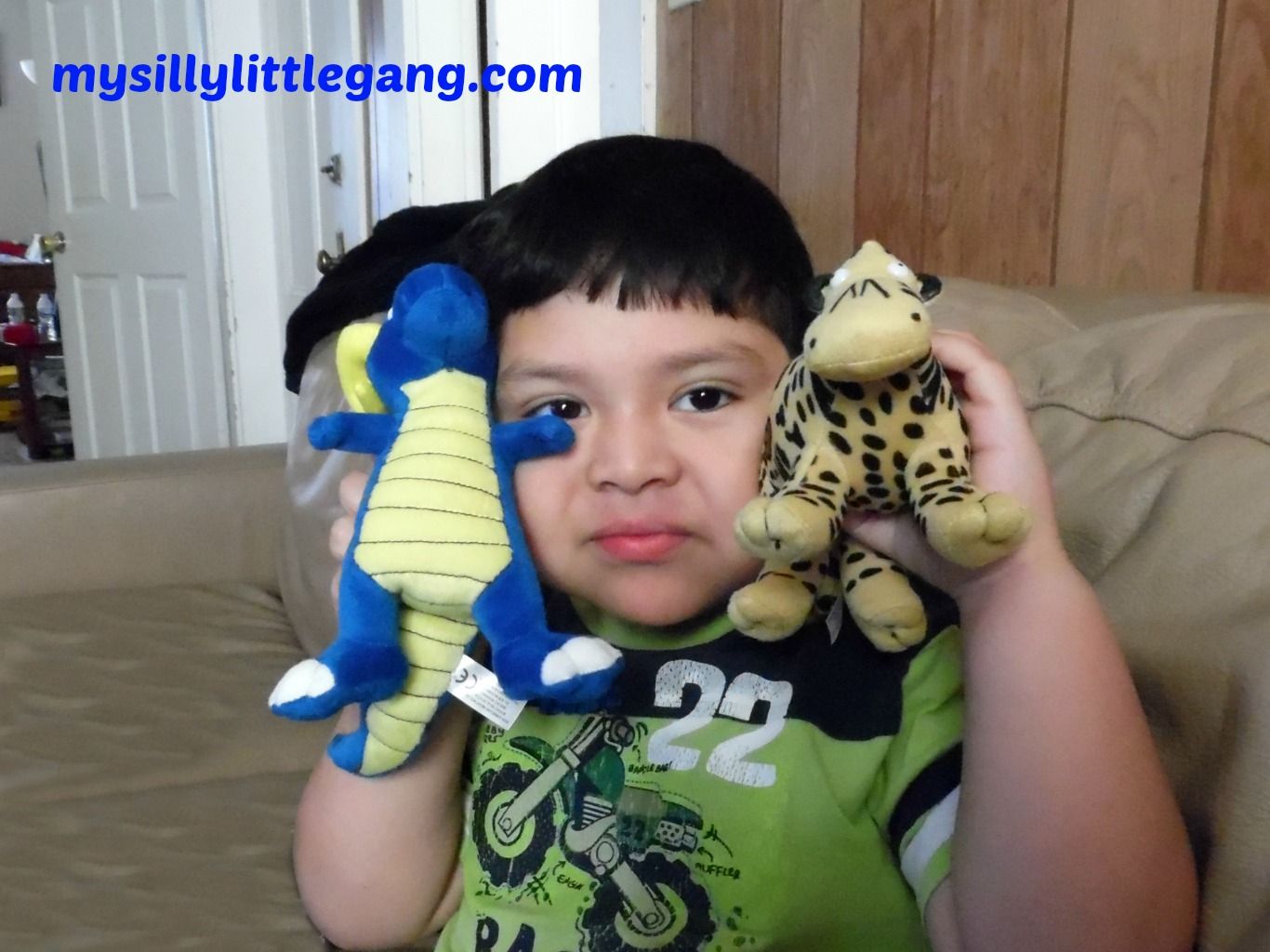 We definitely think JUMBiES should be on your Holiday Shopping List this year!
You can get them on the JUMBiES Website. Socialize with JUMBiES on Facebook, Twitter, YouTube and Pinterest.
Product Description
JUMBiES are Two Animals in One – So a Dingo and a Bat becomes a Dingbat and a Duck and a Monkey a Duckey…our plush animals are fun and engaging. They are used in schools to teach tolerance and diversity as every JUMBiE is different just like every person.   JUMBiES ignite the imagination of children and adults!