Samsung Galaxy S5 Case Review #jolacases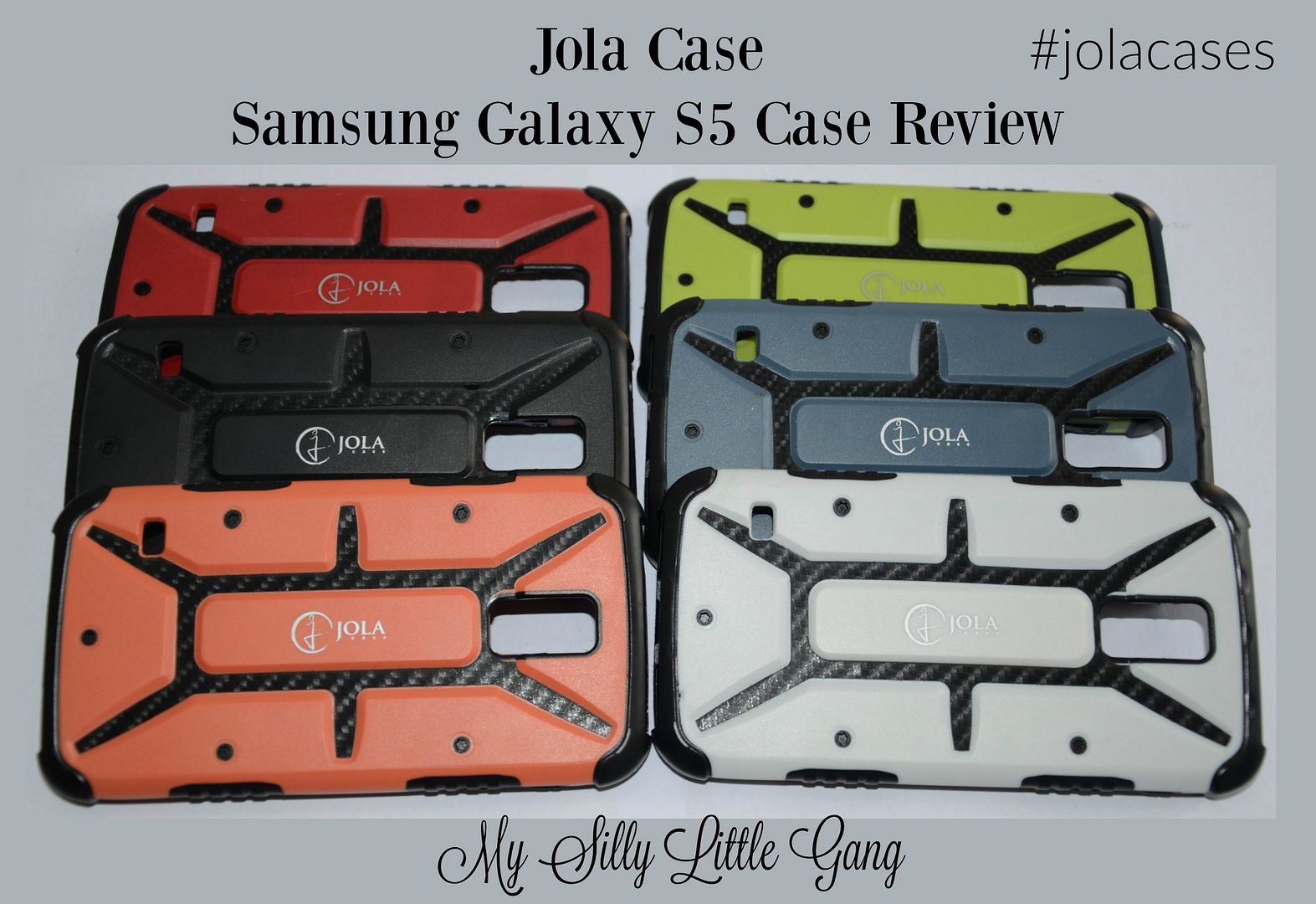 Jola Case for Samsung Galaxy S5
When it comes to phone cases for my Samsung Galaxy S5 I have a bit of an addiction. I am always getting new ones so that my phone always matches my mood or outfit! The phone cases I get not just have to look good, they have to serve their purpose too. I mean come on with 3 boys that must use mommy's phone to keep busy, my cases have to be good. I was recently sent a Jola Case to try out and I love it!
This case is hard yet flexible enough to put on and remove easily. There are many things I like about this specific case, for starters I like that it protects all around the front edge of the phone. This is great because if my phone happens to fall face down the screen doesn't hit the floor. I also really like that all the buttons that are covered work perfectly and the openings for the charger, headphones and mic all align perfectly.
As you can see in the pictures this is really a great case! The only thing is that now I want one in every color. 🙂 This would make a great holiday gift or stocking stuffer!
You can get your Jola Case on Amazon.

Product Description
This is a very unique case design with large corner bumpers for extra protection, a raised lip on the front of the case to help protect the glass from scratches, and a softer rubber molded onto the inside of the case to help with those big unexpected impacts. It also looks great with a carbon fiber design inlaid into the groove, and is available in 6 different colors (Black, White, Green, Orange, Blue, Red). Their is also an included screen protector and a 1 year warranty. There is no reason not to try this case.