Sensor LED Night Light Review #huixinda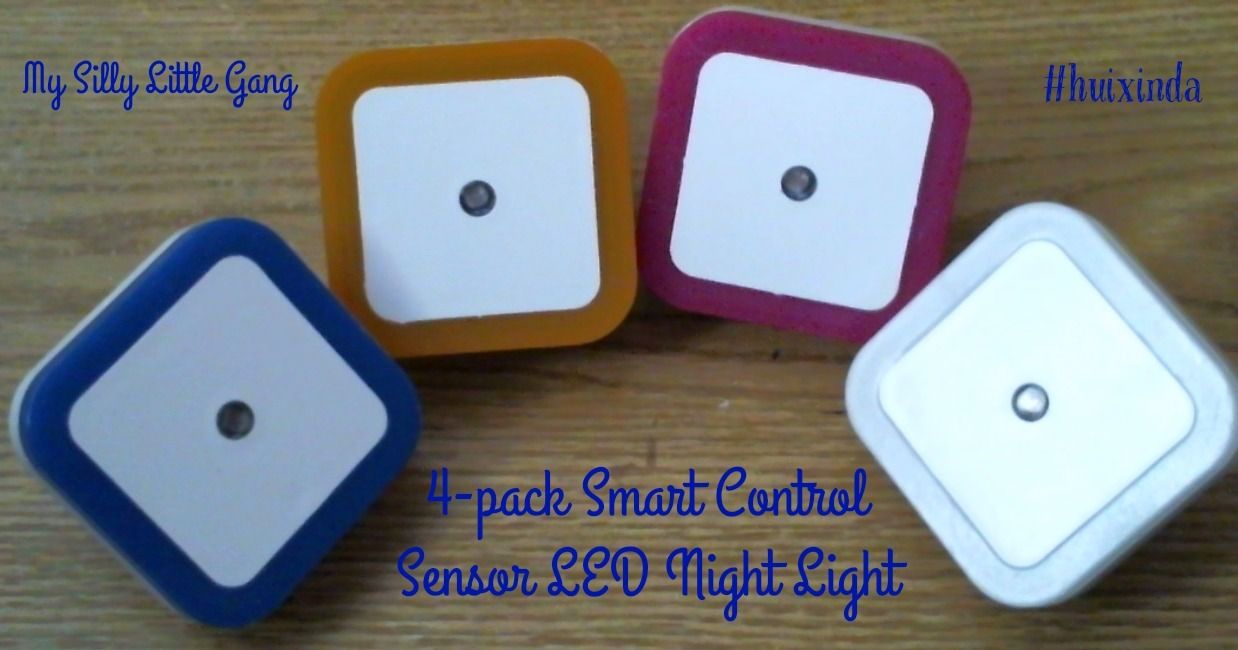 Huixinda 4-pack Smart Control Sensor LED Night Light
This is such a cute 4 pack of LED nightlights. I am happy to report that all of them worked. One thing I really like is that these nightlights do not turn on because of low light shadows, but only when it's dark enough that you'd actually need some extra light. In other words it needs to be legitimately dark before it starts to glow. The only complaint that I do have it that because of it's shape it covers the other plug on the the wall outlet. So if you're like me and want to leave it plugged in all the time, it may be a problem to use the 2nd plug socket. It's really not an issue for me because of where I am using the nightlights. For example I keep one in the bathroom where the only thing that gets plugged in is this nightlight, same for the hallway and the boys bedroom. So I'm giving it 5 stars because for me the shape does not give me a problem, either way I wanted you to know about it. As for the brightness of the nightlights, the white and blue definitely are brighter to me than the orange and pink ones. These are great nightlights and I do recommend them.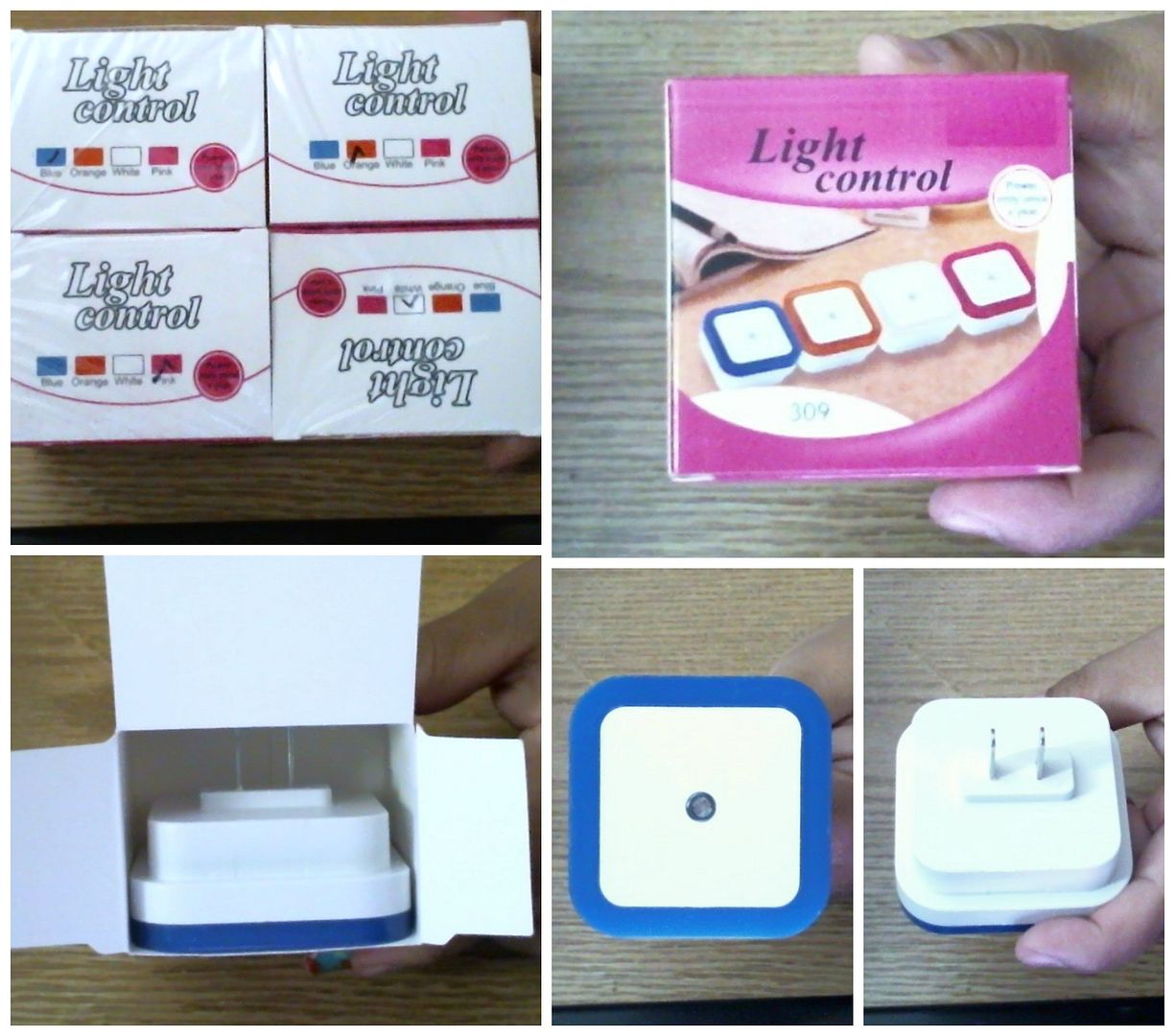 You can get this great 4-pack Huixinda Smart Control Sensor LED Night Light on Amazon.

Product Description
Specification:
Material: Flame Resistant ABS Plastic
Voltage: 110-240V
Power: 0.3W
Light Color: Pink,Blue,Orange,White
Shape: Square
Features:
No batteries needed , just plug into a outlet .
Can continually Lighting 12 hours everyday, ultra-low power consumption: only 1 KWH needed one year.
Long life-more than 50000 hours.
Application: bedroom,sitting room,bathroom,bar,hotel, office,etc.
No harm and no stimulation to your eye sight,safe for children and help make children's fall into sleep without fearing the dark.
Automatic On/Off according to the environmental light brightness,super convenient,playful and beautiful.
Our extensive collection of nightlights are truly inspired by nature,beautifully sculpted and expertly painted to provide a lasting accessory for your home or a wonderful gift for someone special.
Soft light will help remove your tiredness and brings you a good mood whenever you see it.
Package Includes:
4 * LED Night Lights