Book Review: The Central Park Tales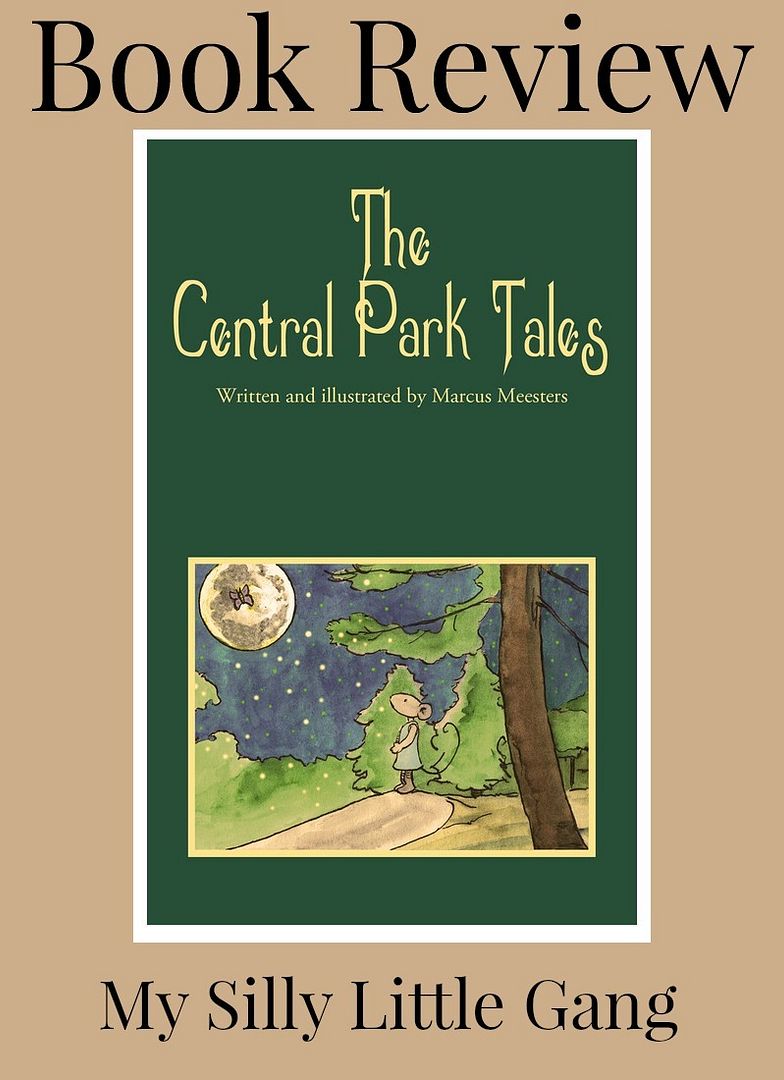 The Central Park Tales by: Marcus Meesters
If there's one thing that we enjoy when we visit NYC it's Central Park Zoo. This is a stop that is a must every single time we visit NYC. So when I heard about the book The Central Park Tales by Marcus Meesters, I knew we had to read it! I gotta tell you, this is the absolute cutest book! I love the watercolor illustrations. I feel that these illustrations really capture the essence of the characters.
About those characters. As a family we loved the characters, all of them. They have their unique traits and personalities. That is something that I love to see in a children's book. I like this because it helps me show my kids how everyone is different. I believe that this is a really important lesson, especially in this day and age.
I also really like that because this is a chapter book it's perfect for all three of my little guys. I can read 1 chapter a night for the 4 year old and my 8 & 10 year old have enjoyed it on their own and while reading to me. This is definitely a great read for any family.
About the book…
One of the most wonderful things about children is the magical lens through which they view the world. Even the simplest of activities or plainest of places can be turned into an enchanted experience in the imagination of a child. Imagine when a child dreams about a location as large and extraordinary as Central Park, nestled in the heart of New York City. What must come to life in their imagination?
Marcus Meesters captures this magic in his newest children's book, The Central Park Tales. Reminiscent of the classic books of another era and with beautiful illustrations depicting real places throughout the park, Meesters expertly narrates the adventurous tales of the animals who live in Central Park. Containing ten short stories, young readers (and adults, alike!) are introduced to Squirrel, Duck, Frog, Mousekin, and lovable dog brothers, Doctor Beggar and Mister Pup, among others, and follow along as they navigate their marvelous world – a lush, green oasis in the midst of one of the most bustling, famous cities in the world.
A precious holiday gift and perfect nighttime read, The Central Park Tales is sure to charm.
Available to buy from…
BookBaby, Amazon, Barnesandnoble.com, Booksamillion.com, and Powell's as well as through all major booksellers.

About the Author…
Marcus Meesters is the author and illustrator of The Central Park Tales. He was born in the Netherlands and, at the age of 25, he moved to Amsterdam, where he got to know Vondelpark, Amsterdam's most famous city park. Meesters is a lover of classic children's books, and it was during one of his walks in Vondelpark that he got the idea to write his own children's book about the animals that live there. His first book, The Vondelpark Tales, was born and extremely well received.
Meesters recently released the second book in the trilogy, The Central Park Tales, which beautifully depicts the famous Central Park in New York City. The third book in the trilogy, The Hyde Park Tales, is expected to release in 2016.
Learn more about Meesters and his books at The Central Park Tales website and connect on Facebook and Twitter.