Are you game for The Big Whoop? #TheBigWhoop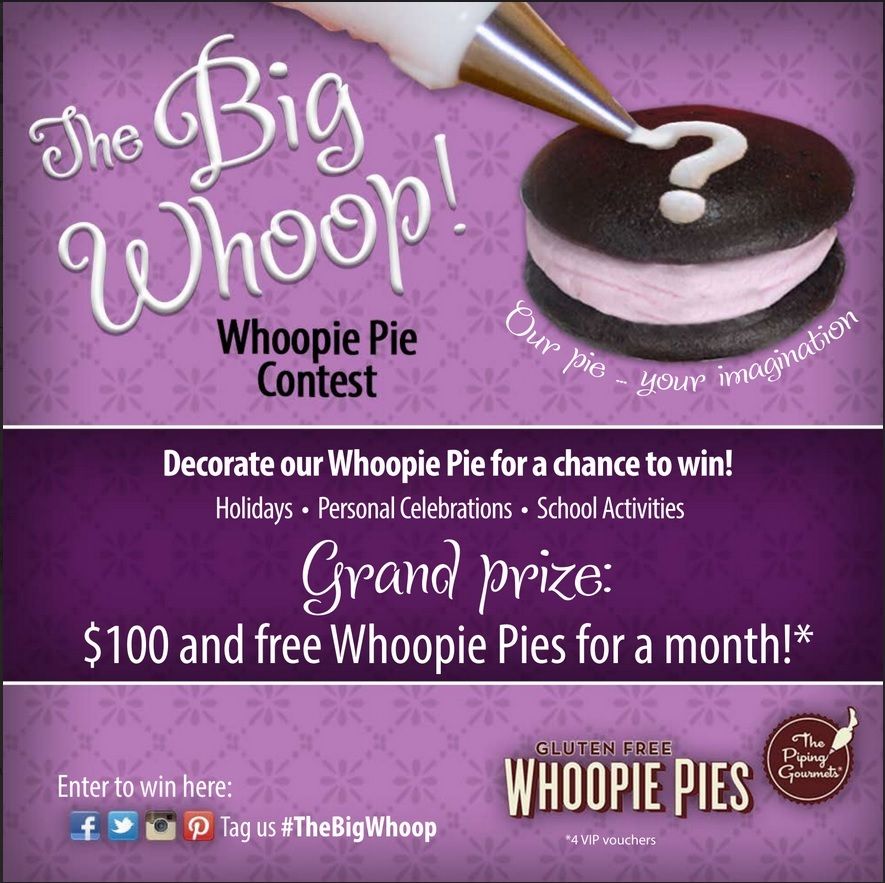 The Piping Gourmets are having a contest: The Big Whoop!
I love that October is National Dessert month. Especially when there's such a great contest to take part in. The Piping Gourmets will be hosting a contest called The Big Whoop throughout the month of October. In honor of National Dessert Month, the company invites consumers to decorate their Non-GMO, gluten free, vegan Whoopie Pies. Entrants will then share their final creations with The Piping Gourmets across social media (Facebook, Twitter, and Instagram). Submission requirements include titling each entry #TheBigWhoop and incorporating an @ tag of The Piping Gourmets.
Decorating must fall into three categories: holidays, personal celebrations (birthdays, anniversaries and business promotions), and school activities. Judging will be based on creativity and visual appeal, with the winner taking home $100 and a month's worth of The Piping Gourmets Whoopie Pie VIP vouchers.   
Consumers can visit The Piping Gourmets on social media to enter. This includes Facebook, Twitter @PipingGourmets and Instagram @PipingGourmets. More details can be found online at ThePipingGourmets.com.
Submissions will be accepted throughout National Dessert Month, October 1-October 31. The grand prize winner will be announced on November 2.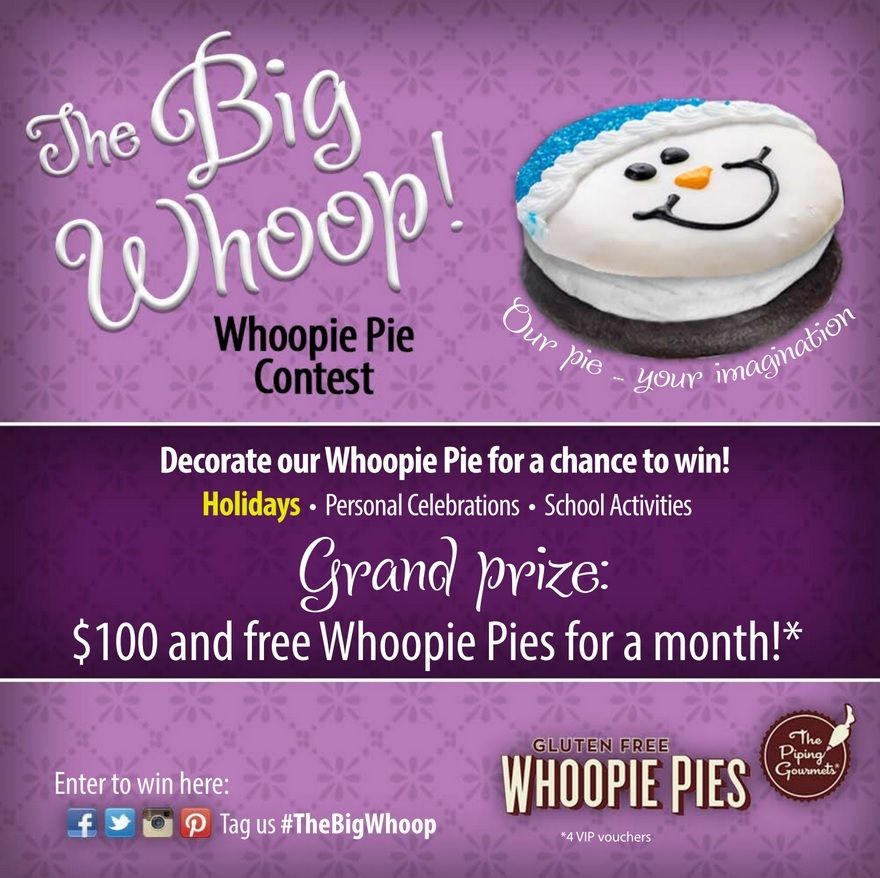 So let's get decorating!!!