Fruitfuzer Review #water
Fruitfuzer Fruit Infusion Water Bottle
You guys know how much I love drinking infused water. So I was dying to try out this infuser water bottle from Fruitfuzer! As soon as I took it out of the box I knew I loved it! The lid has a loop that makes it perfect to carry. It is a nice wide bottle, I can't wrap my hand around it fully. However with the grips it has it's easy and comfortable to hold. The lid is flip-top that locks down (you press a button to release it) and it has a little clip to also hold the lid in place. I can't get mine to work though, it doesn't reach where it needs. But honestly it's no big deal because my lid locks down anyway.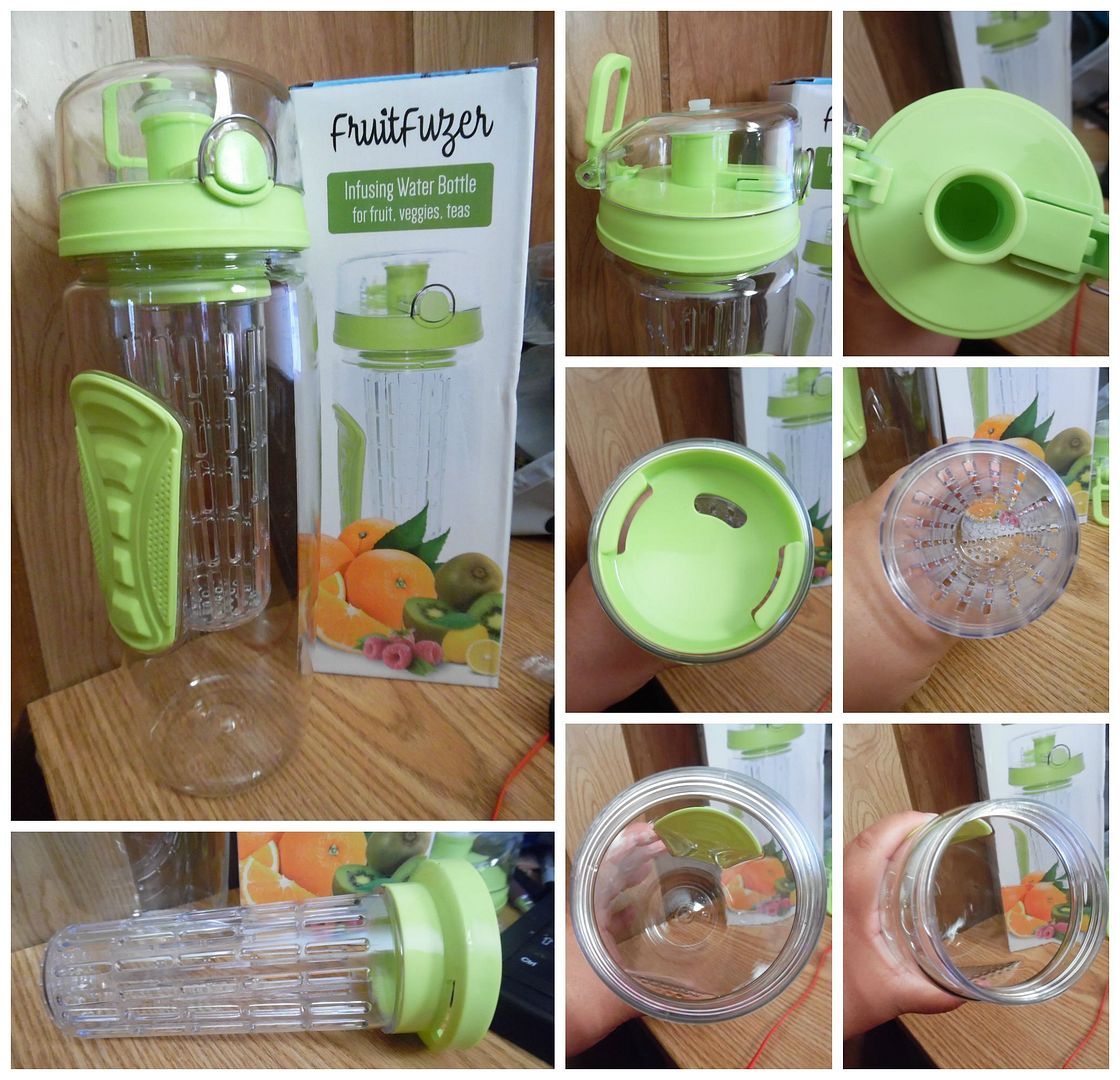 I really like that the bottle is nice and wide along with the opening because this makes it easy to add ice. The lid to the infuser basket itself is great also the hole is nice and big so you can get a lot of water. This is great when I'm working out and get real thirsty. The infuser basket is nice and long so it doesn't take long to infuse the water. I love everything about the Fruitfuzer water bottle.
You can get a Fruitfuzer Fruit Infusion Water Bottle on Amazon.

Product Description
#1 Fruit Infuser Water Bottle – A Top-Rated Infusion Sports Bottle – Large 32oz Detox Bottle – Leak-proof – Flip Top Lid – Made with Strong Tritan Material, BPA-free – New, stylish, effective, convenient for fruit, tea, herb infusion & good health!
★ LIVE HEALTHIER – Flavor your water naturally. Get the hydration your body needs. Infuse & add your favorite fruits, vegetable, herbs & teas, recipes and flavor ideas. Infuse your body with Vitamins & Minerals – Naturally.




★ NEW, PERFECT DESIGN – Easy to handle. It has convenient, carry handle and Special fitted Neoprene-grip on both sides for more comfortable, relaxed and secure handling. Its large capacity reduces refilling needs so you can more easily drink the water you need.




★ DESIGNED FOR INFUSING – Well-designed & easy to use – It holds the perfect balance of fruit and water – It fits most car cup holders – Lid is Leak-Proof & Lockable – & it is Easy To Clean.




★ STRONG, SAFE; 100% BPA-FREE – Made of premium Eastman Tritan Copolyester Material. Durable & Shatter-Proof – Safe; FDA approved material.




★ WARRANTY – Buy Now With Confidence – Purchase is Risk-Free. We are confident in the design & quality of our bottles – FREE RECIPE e-BOOK: Infuse for a healthier & tastier lifestyle. Your purchases comes with an insert and card to claim your free recipe eBook. Stay healthy & vibrant.