Visit the Confreda Farm Fall Festival!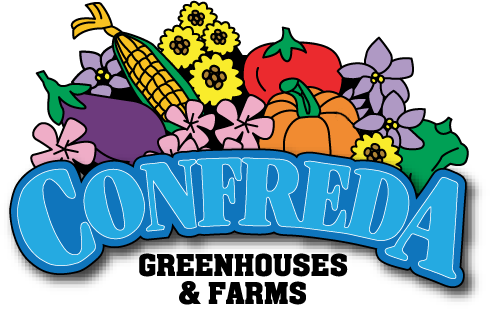 It's time for the Confreda Farm Fall Festival!
We love the Confreda Farm Fall Festival and attend it often! Check out my post of our last visit there by clicking here. During the fall festival they offer so many delicious things to eat and fun activities to be a part of! My boys favorite part is the Hayride that takes you out to the pumpkin patch. We also love the aMAiZEing MAiZE attraction!
Every year, people come from miles around to celebrate the Fall season at Confreda's Fall Fest! Join the thousands of families who have made Confreda Greenhouses & Farms a part of their fall tradition.
As always, they'll have FREE hayrides to our pumpkin patch, where you can pick your own pumpkin! You can also enjoy fall and carnival-themed eats and treats at our outdoor food court. Bring the kids for kiddie rides, games, and farm-themed activities. Get lost in our aMAiZEing MAiZE attraction, a corn maze the size of 7 football fields. It's a festival of fall FUN on the farm every weekend!
Now you can take $2.00 OFF their Combo Wristband – Take $2.00 when you purchase their $15.00 Combo wristband, which is good for all of their kiddie rides, hay rides, train rides and their aMAiZEing MAiZE! Click Here to get the coupon. I want to give a special "Thank You" to US Family Guide for sharing this special discount with us! 
What's your favorite fall attraction?