Boar Bristle Hair Brush Review #ArabellaBrushes
Arabella's 100% Natural Boar Bristle Hair Brush
I had never used a boar bristle hair brush, so I wasn't sure what to expect. I love this hairbrush, within minutes of using it my hair got slinky and shiny again. Everyone has noticed, I keep getting compliments on it. I'm losing less hair and the brush just glides through my hair without pulling! I love the wooden handle, it fits perfectly and comfortably in my hand. I have even noticed that my hair isn't falling out as much.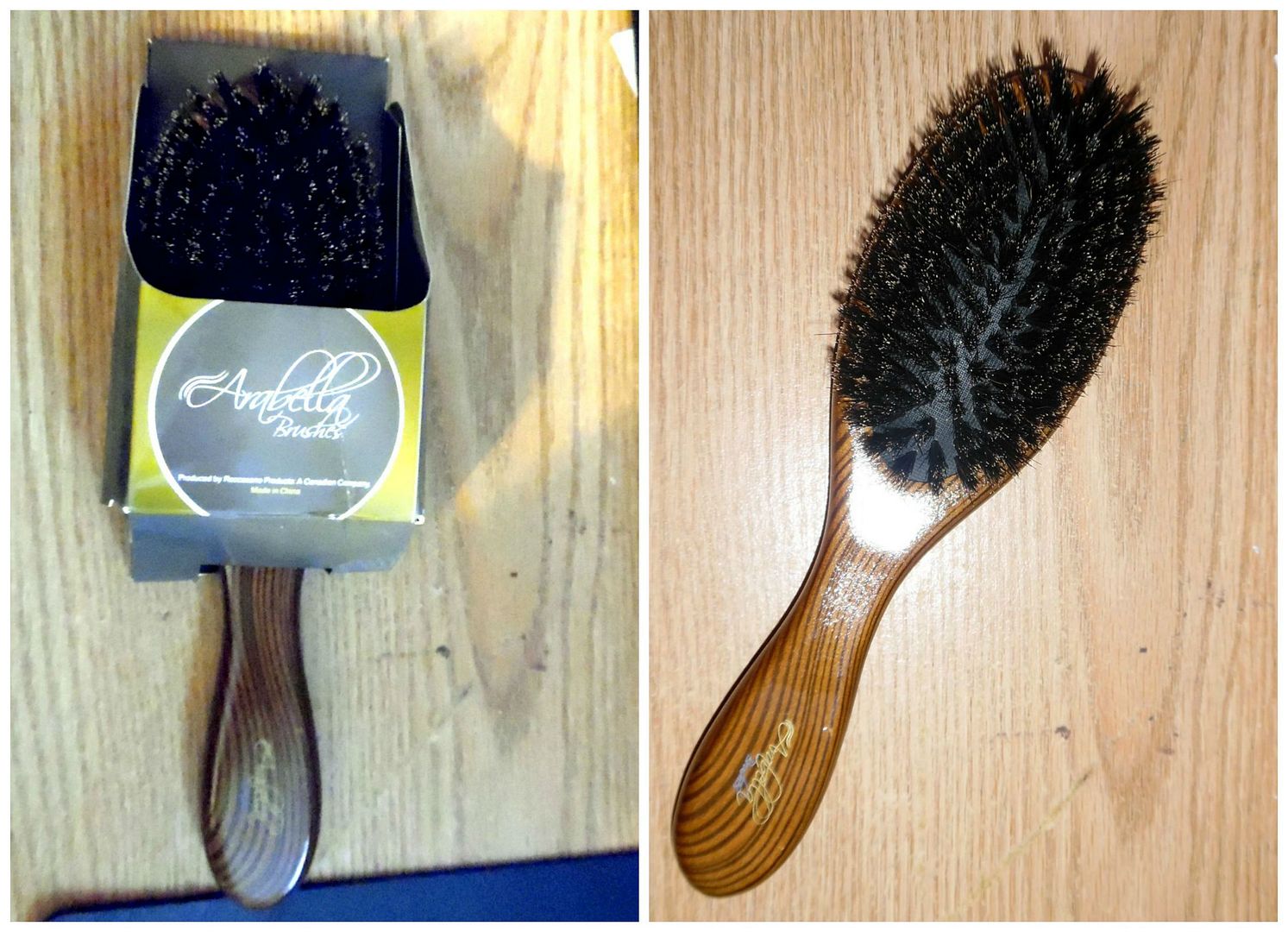 Because my hair is very long, thick and wavy, I always get knots if I sleep with my hair out. I'm very impressed by the Arbella's Boar Bristle Brush. Like I mentioned earlier, after I started brushing I noticed this brush does a really great job at detangling!
You can get the Arbella's Boar Bristle Brush on Amazon.

About the Product
100% BOAR BRISTLES: No hard plastic bristles that scratch your scalp. Only 100% Boar Bristles that are firm enough to brush through your hair and massage your scalp to stimulate and release natural oils throughout your hair.
HIGH QUALITY SCHIMA WOOD FINISHED HANDLE: Roccasano Products strives to use only high quality materials. Arabella's Boar Bristle Brush is no different. The Schima wood handle is durable and light weight so that you can maneuver the brush through your hair repeatedly with maximum results.
SALON QUALITY: During market testing, hair stylists and barbers agree that Arabella's Boar Bristle Brush is a must-have in every styling tool kit. The best part is, you can use a salon quality brush at home and make your hair beautiful and professional looking as if you just walked out of a high end salon.
MADE FOR MEN AND WOMEN: Both men and women want to look their best and have great hair. Arabella's Boar Bristle Brush allows users, men and women alike, to brush their hair with confidence in order to look their best for any occasion.
BUY WITH CONFIDENCE. 100% MONEY BACK GUARANTEE: Because we stand behind our product 100%, we are willing to offer this phenomenal guarantee. If you are not satisfied for any reason with our product, we will give you a full refund, no questions asked.