Mop and Broom Holder Review #Mopholder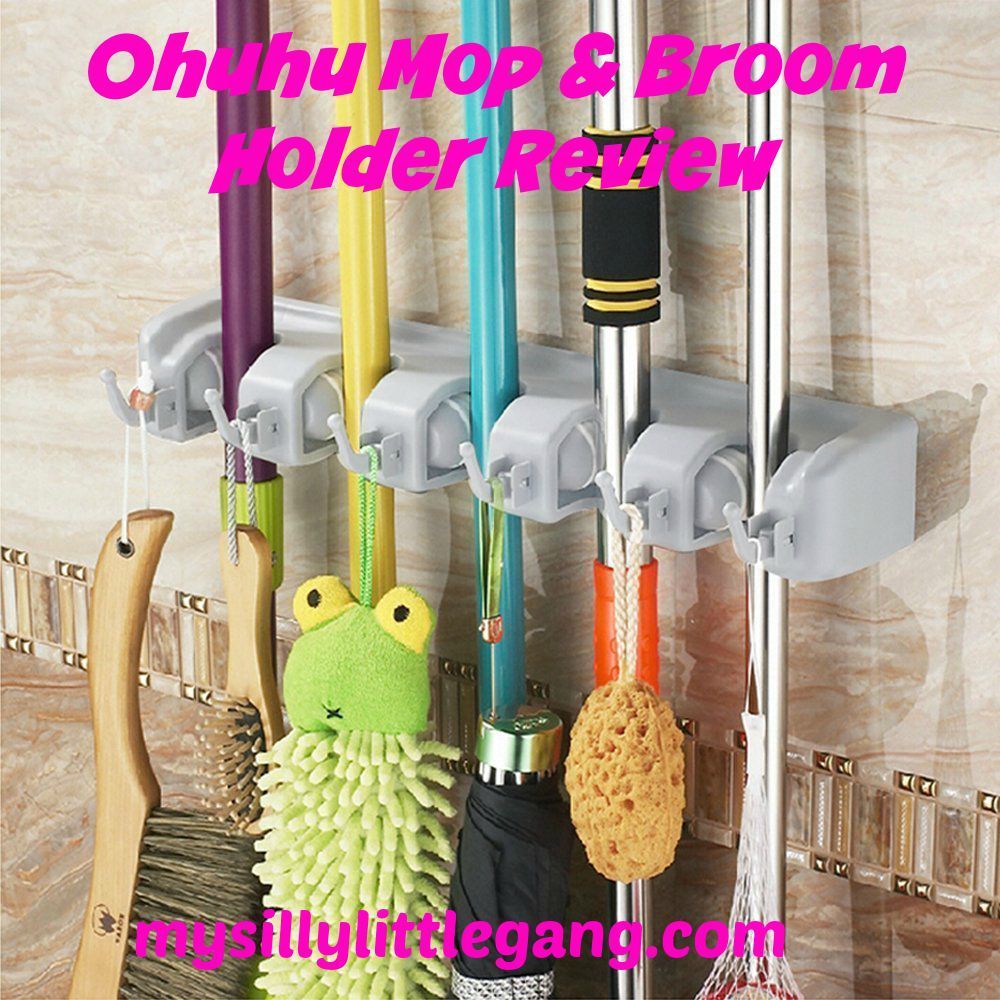 Ohuhu® Mop and Broom Holder, 5 Positions with 6 Hooks.
I have always wanted a mop and broom holder to organize the closet. I can't stand having everything always falling over when I go in there to get 1 thing out. The Ohuhu® Mop and Broom Holder is exactly what I was looking for. The unit I received is between a green and a gray color. It can easily hold 5 items that have a long handle. Just keep in mind that some of the items have to have the handle pointing up, others need to go the opposite direction. It also has hooks to hang things from.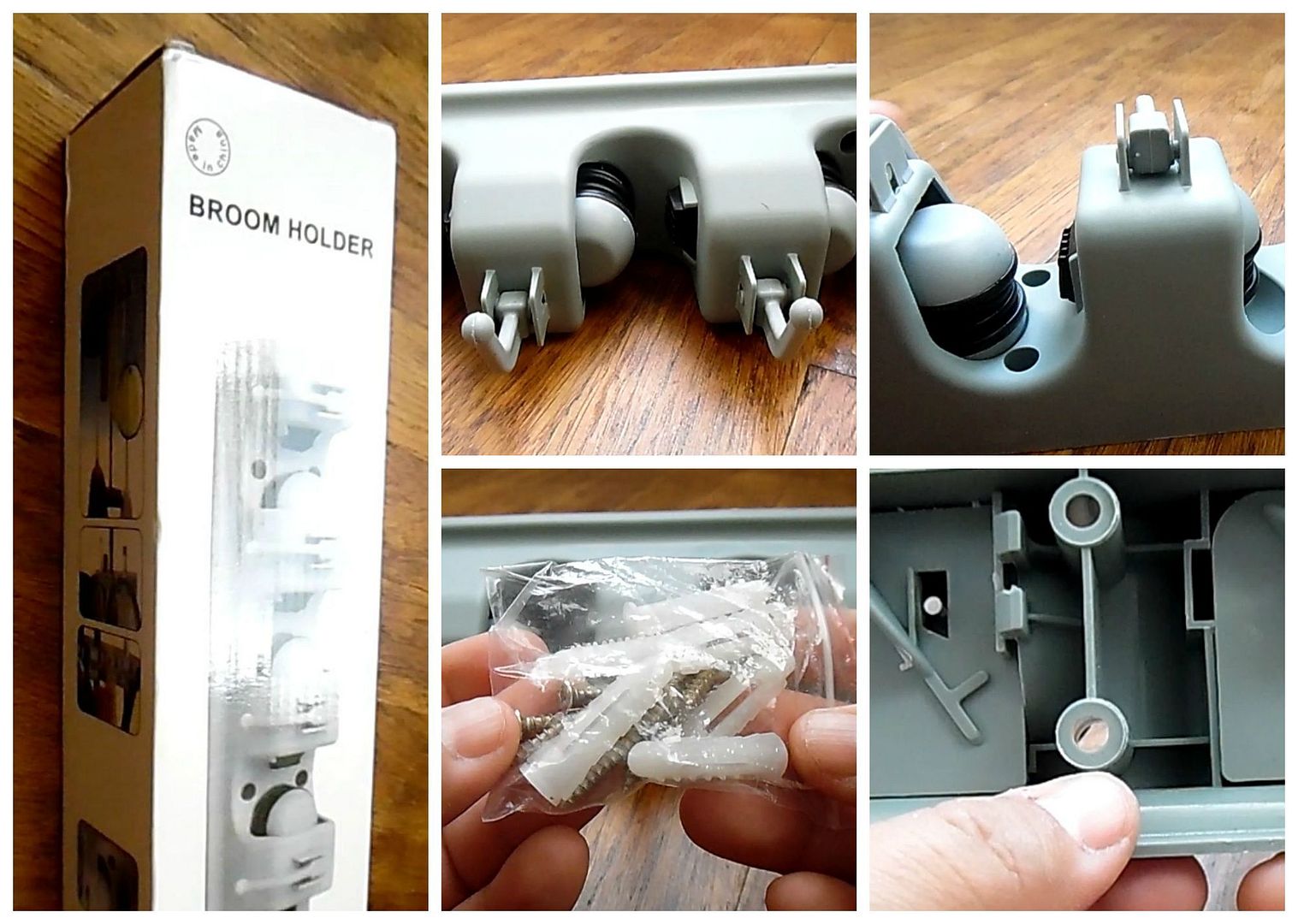 The unit itself is made of a sturdy plastic and is not really heavy. It's supposed to go mounted on the wall and it comes with the needed screws and accessories to do just that. It only took me about 10 minutes to install. I was happily to see how well the rubber grips work. The Ohuhu® Mop and Broom Holder holds up my mop, broom and Swiffer without an issue. From the hooks I hang the dustpan, brush and a few rags. The best part is that I really like the way it keeps my things organized.
You can buy the Ohuhu® Mop and Broom Holder on Amazon.

Product Description
Ohuhu® Mop and Broom Holder / Magic Holder, 5 Positions with 6 Hooks, Compact & Clean Design Wall-mounted Organizer, a Must Have for Every Family
This Ohuhu® Mop and Broom Holder / Magic Holder is a must have for every family!
5 Positions with 6 Hooks, perfect design for holding, storing and organizing your cleaning utensils, garden tools, work tools, sports equipment and more, which is suitable for all tool with handle and can be used at house, school, stadium, hospital, hotel, restaurant, post office, bank, store, supermarket…
Specification:
-Package dimension: 16.15″ x 3.35″ x 2.76″
-Product weight: 1.2 lbs
-Material: ABS
Package Includes:
-1 x Mop and Broom holder
-1 x pack of screws and accessories